A sorority helps to promote friendship and a sense of community, among other things in a college campus organization. Men join a fraternity, while women join a sorority. Each sorority has a specific number of objectives, guidelines, and demands, but all Greek organizations generally share them. Membership in a sorority is granted if you can demonstrate that you possess the qualities that match their particular criteria. The attributes they usually seek are based on your character, academic prowess, community involvement, and campus behavior. Many fresh college students want to be a part of a sorority or fraternity because it gives them a sense of community and allows them to form bonds and social connections. When dealing with the anxiety of college life, having this sense of community will have an optimistic effect on their overall learning. Let us see about top sororities at the University of Texas.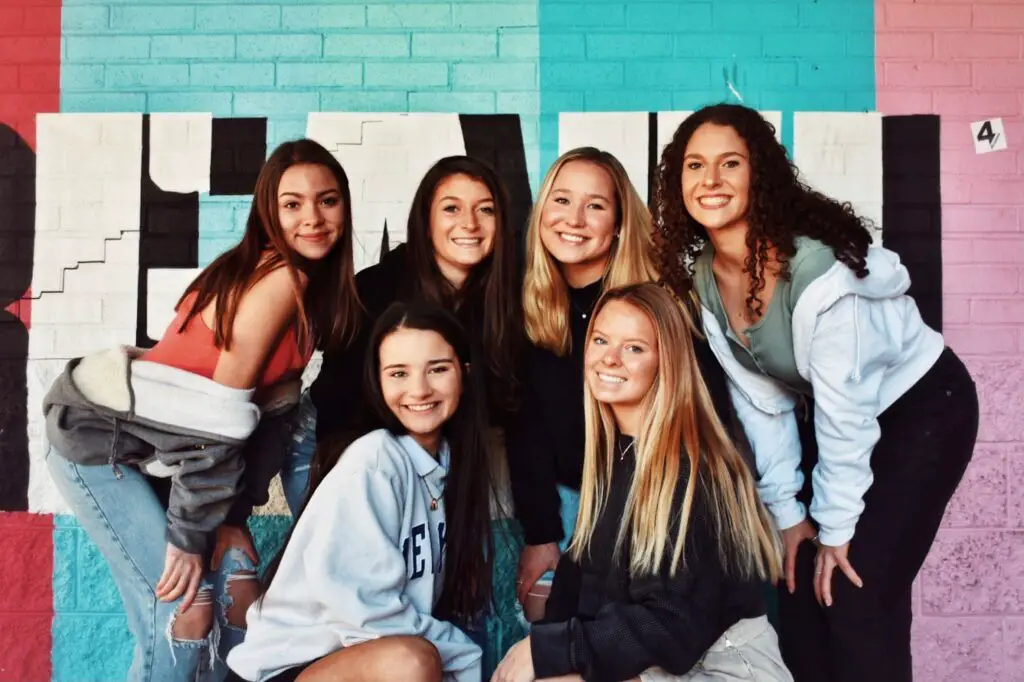 University of Texas
There are a total of 20 sororities at the University of Texas, with an overall average rating of 63.1%. Right on the top is Alpha Phi, with 475 ratings and a grade of 70.73%. If you want to join Alpha Phi, you can head onto their website and get to know their criteria and application procedure. Exactly after Alpha Phi, Alpha Delta Phi is in the second position with 70.62% and 436 ratings. In the third position is Zeta Tau Alpha, with 417 ratings and a 70.01% grade. After Zeta Tau Alpha is Kappa Delta with 383 ratings and a grade of 69.14%. The last sorority in the top 5 sororities at the University of Texas is Delta Delta Delta, with a grade of 68.99% and 300 ratings. These ratings and reputations of sororities are based on looks, personality, sisterhood, relevance, fraternity relations, social life, and philanthropy. 
Alpha Phi
Alpha Phi is an International Women's Fraternity, aka as APhi, a sorority with 172 active chapters and over 250,000 activated members worldwide. It was formed on September 18, 1872, at Syracuse University in Syracuse, New York, as the fourth Greek-letter organization for women and the first women's fraternity in the northeast. Alpha Phi is a participant in the National Panhellenic Conference, which governs 26 female fraternities. The global headquarters of Alpha Phi are in Evanston, Illinois. Alpha Phi provides a unique sisterhood bond, an essence of benevolence, highly talented expectations, and a push for innovation. These are our High Membership Ideals, which describe what it implies to be an Alpha Phi.
Alpha Delta Phi
The International Panhellenic sorority Alpha Delta Pi also known as ADPi was formed at Wesleyan College in Macon, Georgia. on May 15, 1851. It is the oldest female secret society. Alpha Delta Pi is a fellow of the American Panhellenic Conference, the regulatory body of the National Panhellenic Conference's 26-member sororities. Ronald McDonald House Charities is also one of the sorority's national benevolent partners. The company's headquarters are located in Atlanta, Georgia. Since 1979 Alpha Delta Pi has been devoted to providing Ronald McDonald House Charities. Alpha Delta Pi has helped contribute over $16 million to this worthy cause during their collaboration. 
Zeta Tau Alpha
Zeta Tau Alpha, also known as A or Zeta, is a global female's fraternity established at the State Female Normal School in Farmville, Virginia, on October 15, 1898, which is now Longwood University. Its international headquarters are in Carmel, Indiana. It belongs to the National Panhellenic Conference and has over 257,000 initiated members. The A Foundation also creates programming for college students on topics like mental well-being, substance misuse, and leadership skills. Such programs are known as My Sister, My Responsibility and feature content emphasizing moral obligation, obligation to care, and engaging risk dialogue.
Kappa Delta
Kappa Delta is one of the university's "Farmville Four" sororities, along with Alpha Sigma Alpha, Sigma Sigma Sigma, and previously mentioned Zeta Tau Alpha. The four are commemorated by a clock tower on the university campus, each with a clock face representing a different sorority. The "Farmville Four" sororities are also members of the National Panhellenic Conference, which regulates the 26 national sororities. Kappa Delta is a fraternal organization with over 274,000 active participants and 167 active college chapters. There are also over 200 chartered alumni association chapters in Kappa Delta. Its headquarters are located in Memphis, Tennessee.
Delta Delta Delta
Delta Delta Delta, also recognized as Tri Delta, is an international women's fraternity originally formed by Isabel Morgan Breed, Eleanor Dorcas Pond, Sarah Ida Shaw, and Florence Isabelle Stewart on November 27, 1888, at Boston University. Tri Delta became the first non-corporation collaborator to be named St. Jude Children's Research Hospital partner of the year in 1999. Tri Delta is one of the country's Largest Panhellenic Conference sororities, including more than 200,000 living initiates. Tri Delta is a group of women who share common values, allowing you to be yourself while also belonging to something bigger. We are courageous, bold, and kind. We are proud to serve others, dedicated to becoming the absolute best of ourselves, and devoted to empowering women to live, learn, and lead with Reason for the rest of their lives. 
Conclusion
There are twenty sororities at the University of Tex, but the top 5 sororities at the University of Texas include Alpha Phi. Alpha Delta Phi, Zeta Tau Alpha, Kappa Delta, and Delta Delta Delta, aka TriDelta. Each sorority is ranked according to particular criteria and then put into categories; for example, Alpha Phi is in the top category since it's the best. After Alpha Phi is Alpha Delta Phi which is the oldest secret women's society and has donated over $16 million in charity to Ronald McDonald House. Zeta Tau Alpha was formed at Longwood University, which was called State Female Normal School at the time sorority was formed. Kappa Delta is also one of Farmville's Four Sororities, like Zeta Tau Alpha. Like other sororities, they are also a part of the National Panhellenic Conference, the regulating body for the 26 national sororities. Last but not least is Delta Delta Delta or TriDelta, an international women's fraternity established on November 27, 1888, at Boston University.