Irrespective of the essays required in the Common Application and Universal Application, many colleges and universities students write essays peculiar to the school. This is an extra way of knowing who the students are, outside their academic performance.  Here we will see about Does the University of Michigan Have Supplements?
The University of Michigan requires two extra supplements essays from prospective students. These supplemental essays are not part of the essay demanded in the Common Application. They are essays that the University of Michigan uses in accessing the abilities and potentials of students.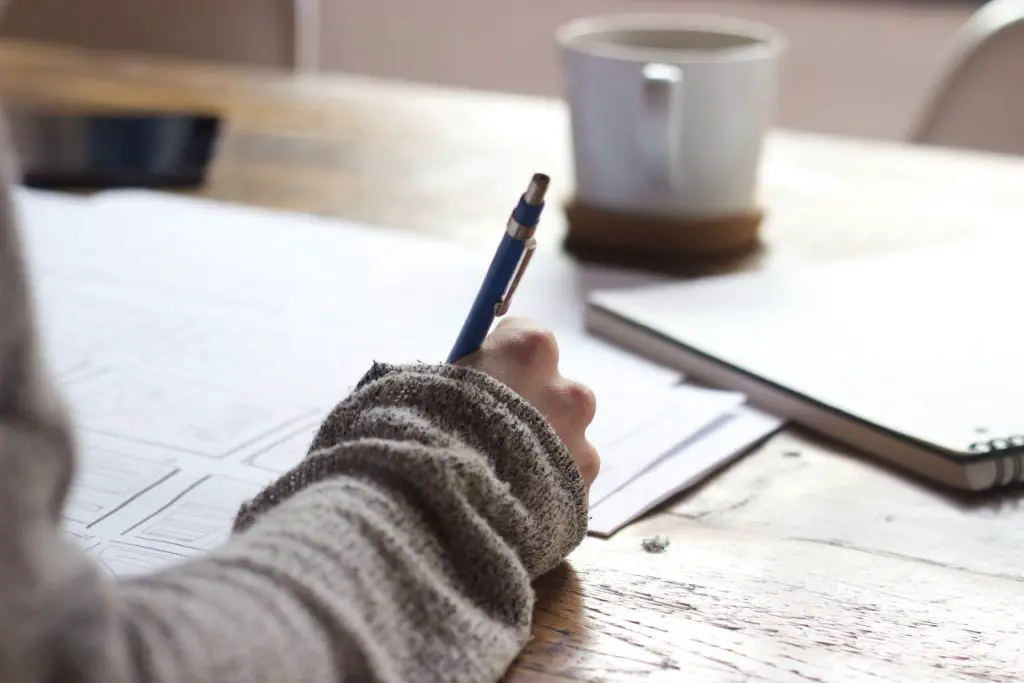 Supplements Essays Questions For University of Michigan
The personal statement written in the Common or Coalition Application does not suffice when a student is applying to the University of Michigan. The university also requires students to submit supplemental essays as a way of showing the school what they have to offer, asides from academic discipline and performance. The topics for the supplemental essays are:
Essay 1: This essay requires the students to identify with a particular community, and state how this community has influenced them, and how they have, in turn, influenced the community. The word limit for this essay is 300 words. 
Essay 2: This essay requires the students to extensively write about what they like about the school and the undergraduate program of their choice. The word limit for this essay is 550 words. 
The essays questions the ideologies and belief systems of the students, and how they think, speak and act. It is a way for the school to identify with each applicant and understand what potential effect the student will have on the university. 
How To Go About The Essays
The University of Michigan requires all students to write a minimum of 100 words for each essay. Students are required to be themselves and to be as honest as possible, else, the admission officer would know when they are exaggerating or making things up. 
Requirements For Writing Essay One
The University of Michigan hopes to see the community you identify with, and what you as an individual have gained and contributed from that community. Below are some areas of concentration the University of Michigan would like you to elaborate on.
Sexual Orientation
Gender Identity
Neighborhood
Talent
Sexual Orientation 
The University of Michigan wants to know about a student's sexual orientation and how this orientation affects the student's perception of life. The university understands that the culture, religion, environment, organization, etc., that a student identifies with influences the student's philosophy.
Gender Identity
Sometimes, the way people see us is not the same way we feel about ourselves. Gender identity deals with private feelings which can not be seen by any other person unless it is acted upon. The University of Michigan in its supplemental essay 1, urges students to be open about their gender identity, so necessary arrangements can be made for them.
Neighborhood 
The neighborhood of a student goes a long way in influencing the student's way of life. The community in which a student was nurtured can make or mar the student. So, when answering essay question 1, students are to be open about their background, and how it has affected or influenced them and vice versa. 
Talent
Having a strange or rare talent is something that will fascinate the admission officers. Students who have talents that are of relevant use to themselves and their community would be considered easily for admission because the school understands that by implication they will use their talents for the school. 
Requirements For Writing Essay Two
In supplemental essay two, students are required to delve deeper as it requires more word count. The University of Michigan uses this essay question to know why a student wants to study a particular program in a particular school within the university. Students are expected to elaborate on what attracts them to the school and degree program. Below are some guides that will help students understand better, what the University of Michigan requires of them in this essay. 
A specific course that interests you
A lecturer you want to guide you 
A college or university building you can't wait to visit and use
Clubs you want to explore
Internships you want to explore
A Specific Course That Interests You
As a prospective student of the University of Michigan, you are supposed to identify the course you are interested in, and also state why you are attracted to that course. It will be a plus if you can also state the relevance of that course to you and the environment at large.
A Lecturer You Want To Guide You
Well, if you are so keen on going to the University of Michigan, you should have at least, read up on your prospective programs and be familiar with the professors that would be taking them. Hoping to make a mentor out of one of your professors is not a bad idea. You can add it to your essay.
A College Or University Building You Can't Visit And Use
This building can be a well conducive lecture hall, a well-stocked library, etc. This shows that the university has well-placed structures that can be looked forward to. Showing the admission officers that you are excited about the school's exterior shows that you are a student that can have your aesthetic sensibilities stimulated.
Clubs You Want To Explore
In your supplemental essay 2, you should tell the admission officers the club you hope to join. This shows that you are ready to utilize every opportunity the school has offered you to build yourself. Showing your interest in clubs and organizations presents you as an intelligent student.
Internships You Want To Explore
Through internships, students build themselves for life after school, which is often challenging.. Indicating in your essay that one of the reasons you are applying to the University of Michigan is to explore the internship opportunities offered by the school is a good way of presenting yourself as a serious-minded student. 
The supplemental essays requested by the University of Michigan are meant to capture the personal and academic aspirations of the students. Also, through the first essay, students are meant to express their personal beliefs, achievements, and goals. This way, the university captures the overall interest of its prospective students. 
Conclusion 
Asides from the essay entered in the Common Application, the University of Michigan insists that all its prospective students must submit two supplemental essays, which capture their ideology, and academic interests. It can be said to be a safe way to further screen and admit students based on their qualities and potential, rather than their grades. 
Frequently Asked Questions
1) Where is the University of Michigan located?
Answer
The University of Michigan is located at 500 S State St, Ann Arbor, MI 48109, USA
2) What is the Grade Point Average (GPA) required to get into the University of Michigan?
Answer
The University of Michigan requires a Grade Point Average (GPA) of 3.88 for you to get admitted into it.