Saudi Arabia is one of the most popular countries in the Middle East today. Saudi Arabia has a lot to offer international students looking for a quality education. As one of the richest countries in the world, it can provide financial assistance to many of its universities – thus enabling students to study for free. Here we will see about Is College Free in Saudi Arabia?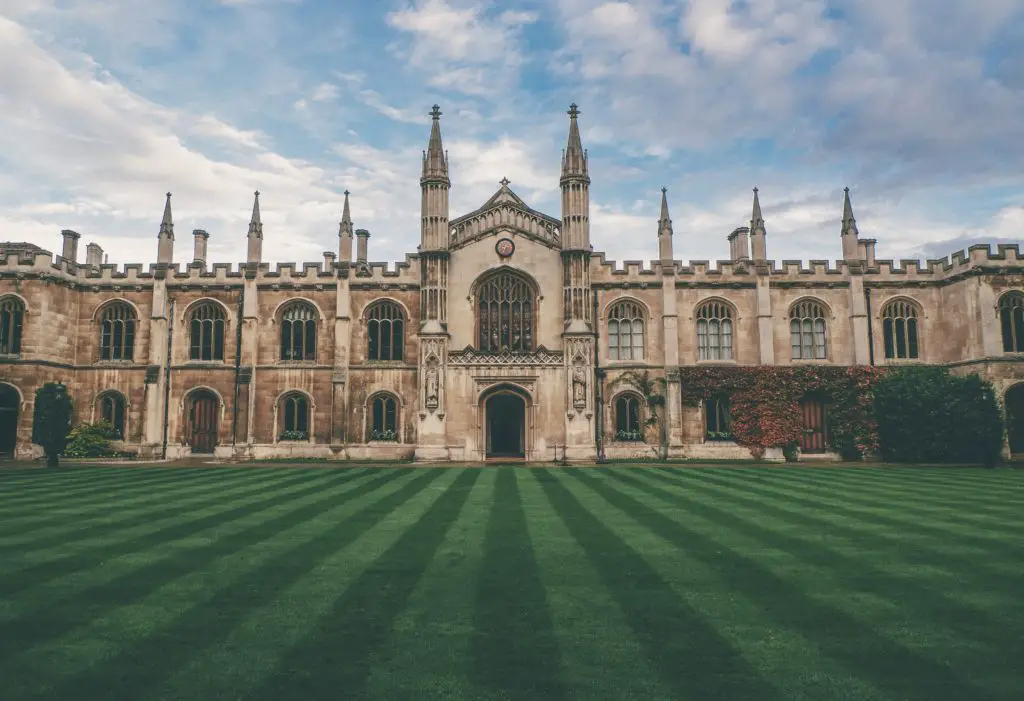 Is college free in Saudi Arabia?
If you are awarded a scholarship to attend a university or college in Saudi Arabia, you are free to attend without paying. 
Although education is a priority in Saudi Arabia, some universities do not offer free education benefits to international students.
As an international applicant, you need to make sure that you receive a full-ride scholarship that covers your tuition, room and board, and other necessary expenses.
How to study in Saudi Arabia for for free?
Perform well in your  current studies 
Getting into a good university is most likely to be achieved by excelling in your current studies. If you have done well in school before, this will show the university that you are an academically reliable student. 
In the eyes of universities in Saudi Arabia, students who do well on tests and excel in their academic performance are more highly regarded than others.
Thus getting good grades in your current school is a good way to get into the universities of your choice and study in Saudi Arabia for free.
Practice for any Possible interview
There is always the chance that you will be asked to sit through an interview with different people from the university you are applying to.
This is a way for the university to get to know you as a person and as a student.
It's important to put your best foot forward when applying to universities. By practicing, you'll show the university that you're an outstanding student and likely to succeed. This could lead to you receiving a scholarship.
Identify the universities that are affordable in Saudi Arabia 
By identifying the affordable universities in Saudi Arabia, you can narrow down your search for a university that will fit both your educational needs and your financial needs.
Attending an affordable university in Saudi Arabia will allow you to study in Saudi Arabia for free.
Get Scholarships from Universities in Saudi Arabia
Since it is important to provide education to all types of students, the King Fahd University of Petroleum and Minerals offers scholarships for graduate students in engineering, science and information technology.
The scholarship provides free tuition, a monthly stipend, and other benefits like free books and housing. The scholarship offers students the opportunity to participate in different research and conference activities, which means that they can still receive quality education at a more affordable price.
Getting scholarships from universities in Saudi Arabia can be a great way to study in Saudi Arabia for free.
Apply for Government Scholarships
Scholarships are a great way to attend great Saudi Arabian universities at a discounted price or even study in Saudi Arabia for free! 
Scholarships can be offered by public and private institutions in the foreign country itself, or by the institutions in your own country.
There are scholarships available from organizations that believe in better education and a more culturally diverse experience. These scholarships might be your best chance at studying abroad.
Free universities in Saudi Arabia
King Abdulaziz University
The King Abdulaziz University (KAU) is located in Jeddah, Saudi Arabia. 
Students who wish to take a full-time bachelor's degree, a foundation year regular program, an educational diploma, or any other program from Jeddah Community College are free of charge.
However, the university charges tuition fees for students who want to take a provisional foundation year course, an orientation foundation year course, an external learning program, a distance learning program, parallel education, or a community service occupational program.
King Saud University 
King Saud University (KSU) is a Free State university located in Riyadh, Saudi Arabia. 
KSU's colleges are organized based on the various specialties they offer.
| | |
| --- | --- |
| Science College Includes | Architecture, Business, Engineering, Science, Food & Agriculture, and Computer/Information Science |
| Heath College Includes | Programs of Nursing, Medicine, Dentistry, Pharmacy, Emergency Medical Service, and Applied Medical Science. |
| Humanities College Includes  | Schools of the Arts, Education, Law & Political Science, Language, Tourism, Teaching, Physical Education, and Arabic Language. |
The high enrollment rate at KSU is because it is tuition-free. At the same time, the University provides monthly stipends to local students and foreigners who are on scholarships.
King Fahd University of Petroleum and Minerals
The King Fahd University of Petroleum and Minerals (KFUPM) is named as one of the best universities in Saudi Arabia and one of the top 102 universities in all of Asia.
The university is well-known for its engineering programs, including aerospace, chemical, civil, electrical, mechanical, systems, and computer engineering.
Apart from the courses listed above, KFUPM also offers degrees in the fields of Geoscience, Information Science, Chemistry, Mathematics, Physics, Business, Architecture, and Planning.
KFUPM allows nearly 7,000 students to study there for free.
Umm Al-Qura University
Umm Al-Qura University is listed as the tenth-best university in Saudi Arabia.
This free university in Saudi Arabia offers degrees in a variety of fields, including Arabic Language, Business, Education, Applied Science, Social Science, Engineering, Islamic Architecture, Dentistry, Medicine, Computer & Information Science, and Applied Medical Science.
King Abdullah University of Science and Technology
The King Abdullah University of Science and Technology is a private university.
The KAUST postgraduate fellowship program offers tuition-free graduate education for eligible students.
Eligible applicants are entitled to free tuition, an annual stipend of $20,000 to $30,000, on-campus housing, medical/dental insurance, and relocation financial support
Conclusion
Saudi Arabia's education system has undergone an astonishing transformation in recent years.
Saudi Arabia is a country that follows traditional values. Despite its traditional and religious practices, Saudi Arabia is also a rapidly developing country, which makes it a great choice for international study.
FAQs
Is Saudi Arabia good for students?
Since the government has been spending more money on higher education, Saudi Arabia has been taking steps to improve its universities and research facilities over the past decade. This has made the country a leading knowledge economy.
Can international students receive scholarships in Saudi Arabia?
The answer is Yes! As the government of Saudi Arabia places a high priority on education, international students can apply for full-ride scholarships offered by some of the top universities in Saudi Arabia.