Getting into a college is one of the American dreams; it is the path to success. There are many explanations why you may not have obtained your high school graduation. You may be thinking, "Can you go to college if you don't have a high school diploma?" The fact is that furthering one's education is still a possibility. 
As someone who is considering furthering their education but does not have a high school diploma, there are several options available to them. ‌ ‌ ‌
Many options can be explored.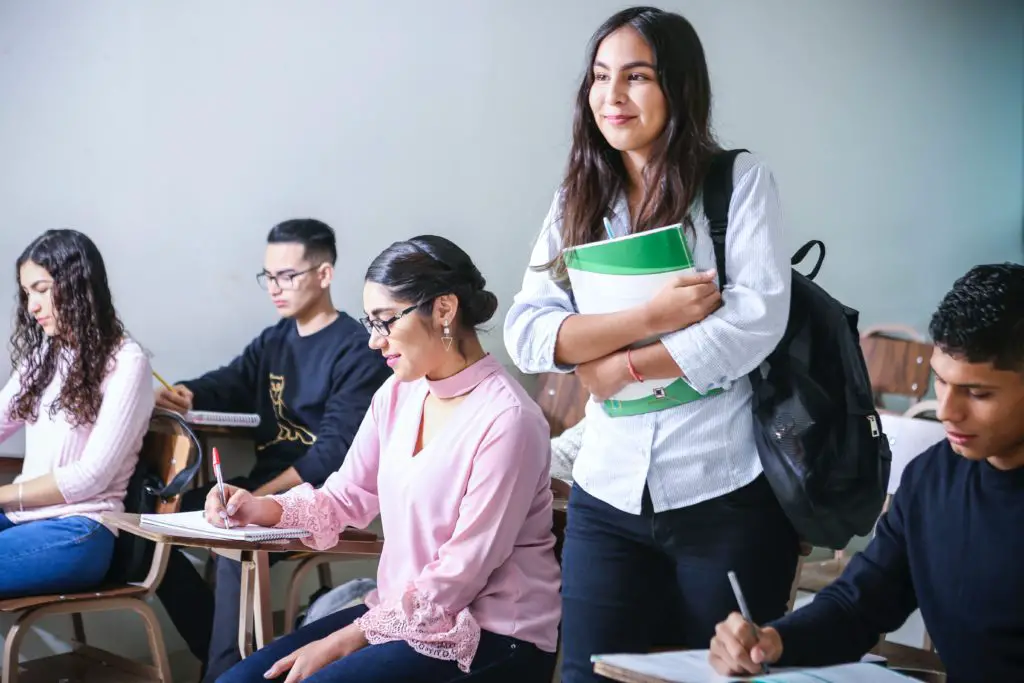 Diplomas
There are two types of diploma
i. High School Diploma 
ii. Diploma Program.
A high school diploma is a certificate awarded to high school graduates showing that a student has fulfilled all of the graduation requirements in high school.
while diploma programs like certificate programs can be obtained through post-secondary or post-high school education. 
Diploma programs, on the other hand, require a little bit more time and effort than certificate programs.
Mostly, diplomas require one to two-year study.
Diplomas can be a criterion to seek employment in certain areas of the job, such as caregiving or some types of medical positions.
Diplomas cater to the pursuit of information centered on a certain job.
The overall advantages of a diploma program are the fact that it consumes less time and it is cost-effective. 
In addition, diploma programs are put together in a way such that the students get hands-on experience in the particular course.
There are two types of Diplomas: Graduate and Postgraduate diplomas.
Obtaining a Diploma for education can be traced back to the 17th century at Harvard College, United States of America.
Never forget, the core of this piece is the high-school diploma.
The difference between high school diploma and diploma programs 
It is important to point out that there is a stark difference between a high school diploma and diploma programs.
In the same vein, a high school diploma is quite different from a high school certificate.
A high school certificate indicates that a student completed high school education but failed to satisfy all the graduation criteria.
Being aware of these differences is very important to the children's future.  
Stark contrasts between certificate program and diploma program
A Certificate Program is a set of courses that provides insights and helps to get the required skills and knowledge needed to excel in a chosen career or as a guide for a career switch.
Certificate programs provide you with all you need to demonstrate a certain degree of expertise in a chosen field.
Some certificate programs solely prepare you to take accreditation examinations or fulfill mandated continuing education requirements.
They are taken by individuals who already possess a degree or are in a quest to improve or widen their knowledge in a field.
While diploma programs are for post-high school students, certificate programs are designed for working professionals to provide practical and hands-on training they can execute in real-life situations in their respective fields.
The duration to complete certificate programs does take three months to three years. 
However, a quiet number of certificate programs take only a few months from start to end.
Diploma programs require between a year and three years of finishing. Business Administrations and Nursing are two examples of most diploma programs that can take up to two years to obtain.
Courses to watch out for in diploma programs
The array of degrees available might be overwhelming, but don't let that deter you.
Begin your search by reviewing a few of the most popular diplomas, which are mentioned below:
Journalism and Mass Communication: This curriculum will teach reporting, camera handling, photography, video editing, media ethics, media management, advertising, and public relations.
Economic Studies: is intended for students who do not have a background in the topic but want to learn more. Economics is a fascinating subject that applies to almost every business or organization.
Administration Studies: The Business Administration: Generalist diploma program will provide you with a basic understanding of business activities and procedures. 
Colleges and diploma programs
The diploma program does issue certificates for students running a particular course in a field. Such students should have passed an examination.
Colleges run diploma programs, likewise, they award degrees.
Degrees are given to students by a competent university or college having completed their studies.
High school diploma certificates are awarded to students after completing high school education.
Degrees are given to students during a convocation event hosted by the institution or college.
The time frame of a degree program is between three and four years.
Degree Courses include B. Com, BSc, MBA, B.E, B. Tech, B.A. M.E, M. Tech, and others. 
Crucial differences between a degree and a diploma
The following contrasts between a degree and a certificate are highlighted:
i. Admission to a degree program is done annually. However, for a diploma course, it is done on an annual or bi-year basis, depending on the university or institution's requirements.
ii. Degree program is more demanding when it comes to time-consuming than diploma programs.
iii. Degree programs are often costlier than diploma programs.
iv. Upon graduation, degree graduates earn higher pay than diploma graduates.
v. Some degree programs are fluid. At will, students can change their major after only a few months of enrolment.
 In diploma programs, however, there is no such possibility.
vi. There is four class of degrees: bachelor's, master's, associates, and doctorate. Whereas, in diploma programs, only Graduate or postgraduate diplomas are available.
Sorry, I digress. 
Is a diploma required to get into college?
Possessing a high school diploma is a requirement in seeking admission into most colleges or universities in the United States. 
However, other options are available, should a student without a high school diploma wants to acquire a college or university education.
The options are:
i. Enroll in a community college – Some community colleges may not demand high school graduation or General Educational Development GED. They can be found in California, Hawaii, and New York.
ii. some online degree programs give room to students who are still in high school to take some of their courses.
iii. Take the GED test; a widely accepted alternative to a high school diploma.
iv. Enroll as a non-traditional student: Certain colleges in the United States enable students above the age of 24 who do not have a diploma to enroll as non-traditional students. 
Non-traditional students' academic and college readiness will be evaluated via school projects, academic works, instructor recommendations, and other methods.
v. Providing a statement of purpose. This paper allows students to elaborate on their history and experience.
Conclusion
Now have a clear understanding of options for obtaining your high school graduation, and seeking admission into college and universities.
Still, you should consider twice before taking the 'easy' route – dropping out. 
However, there are colleges like the University of California, Southern Technical College, Community College of Baltimore County, St. Charles Community College, Wayne County Community College District, Union County College, Westchester Community College, Lawson State Community College, University of Hawaii Community Colleges, amongst others that do not require a diploma to get into them.