DePaul is a private Roman Catholic college University located in the urban area of Chicago. It was established in 1898 by Vincentians. The University has worked towards providing accessible education to all. The University has the mission to provide education to underserved and underrepresented communities with special attention to first-generation college graduates. In this article we shall see DePaul University acceptance rate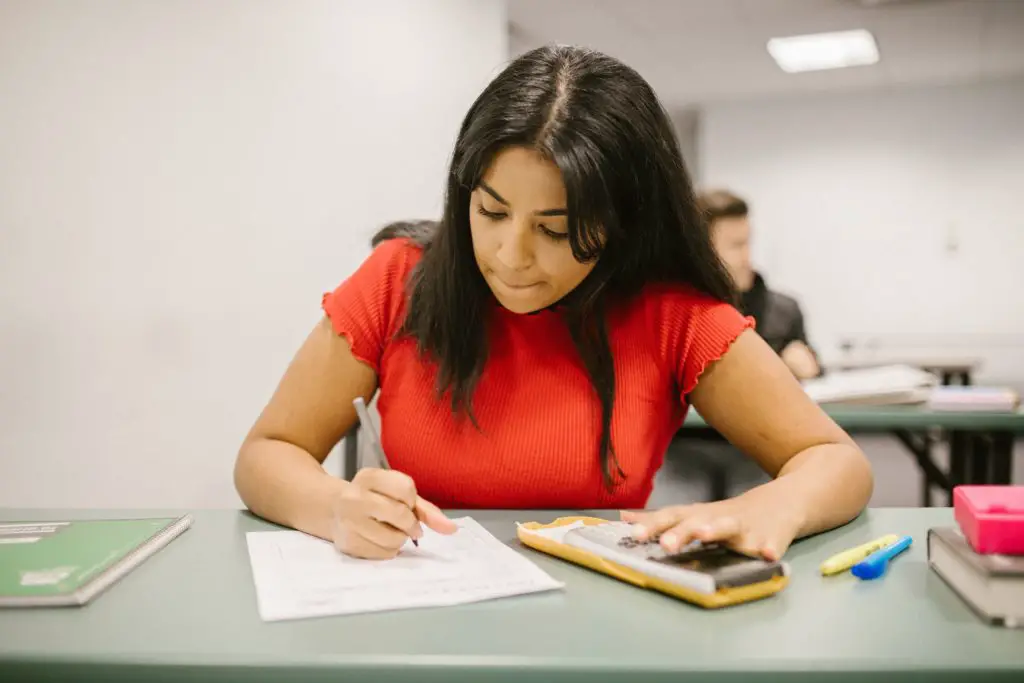 DePaul is a National University with more than 20,000 enrollments this year. The University has an acceptance rate of 72%. It means that out of 100 applicants 72 get admission. It is moderately competitive and the applicants have the option of submitting their ACT and SAT scores. The University has a retention rate of 85% for first-year students.
Accolades and Appreciation
DePaul is a nationally ranked prestigious University. It is named the top graphic design school in 2021. In 2015, it was featured among the top innovative Universities in the nation. Its services in assimilating catholic Christian values in students are also acknowledged and in 2017, Forbes placed the University on the list of best-valued universities in the nation.
The University is also acknowledged for its diversity and women's participation. In 2018, the University was named as one of the best places for women and diverse managers to work in. This inclusion is a testimonial of the University's effort to encourage women's empowerment and support diversity in the workplace.  
Courses Offered
DePaul University has two campuses in the Lincoln Park area and the loop. Lincoln Park campus has a college of Science, Education and Liberal art whereas the Loop campus has a college of computing, Digital marketing, Law, and Public Services. There are 10 colleges and schools on the campuses where the University offers more than 150 undergraduate and graduate programs such as MBA, M.Sc. in Finance, and M.A. in Psychology, etc.
DePaul also offers a variety of online courses and degree programs. The most popular online courses include advanced SQL, Advanced Python, Web Development, taxation, nursing, etc. For further information, visit the University website with the given link https://campusconnect.depaul.edu
Student Life
DePaul University believes in a close connection between students and faculties. Here, faculties make an extra effort to understand their students and counsel them whenever necessary. The University has a moderate average class size of 20 students. It boasts a teacher-student ratio of 1:15, which is appreciable.
The University is located in the heart of Chicago. Thus, there is always something to do every night of the week. The colleges here have the reputation of party colleges while maintaining the quality of the education.
The University has four student media organizations and a 24 hours web-based radio channel. The students also managed a traditional newspaper "The DePaulia" and an online version with the same name. The students also broadcast a television program with the name "Good Day DePaul".
The University supports more than 300 student organizations that promote Community Services, Gaming, History of Art and Architecture, Culture, Recreational Sports, Gardening, Spirituality, etc. 
The University organizes a bi-annual student fair both in Lincoln Campus and Loop Campus to create awareness about these organizations. The enthusiasts can know about these organizations and their upcoming events at the fair. These organizations always welcome new students to join and contribute.
Admissions
DePaul welcomes all the students of different walks of life and believes in imparting education without bias. The admissions of students are classified into nine different categories depending on the situation of the aspirants. The University also adopts a humane perspective toward students who drop out of courses earlier but wants to complete their course now. 
The University also welcomes Veterans for completing their education at a lower cost.
Financial Aids and Scholarships
The University has the provisions of various financial aids and schemes. 94% of the new students receive financial aid from the university and state. The University also provides merit-based scholarships and has a work-study program to facilitate students with financial needs. For further information, visit the University website.
The University organizes workshops for students to teach them money management skills. It also informs students about external scholarships available.
Mascot
The University has Demon In Blue Suit (DIBS) as its mascot. DIBS encourages the players and attend every Basketball match. It also attends various charity events organized at Lincoln Park and the Loop.
 DePaul has a strong social media presence. The information regarding various competitions can be seen on their Twitter handle @DePaulAthletics. Men's and Women's teams in softball, badminton, and tennis are very successful and often bring trophies.
Conclusion
DePaul is a place of education that accepts students from all walks of life. It imparts education without bias and works towards the betterment of society. The students are trained for professional life along with their community responsibility. If you are an aspirant in search of knowledge, then no matter what your situation is, DePaul is most likely to find a way to fulfill your dream of being educated.
Frequently Asked Questions
Q: Does DePaul provide adult education?
A: Continuing and Professional Education division (CPE) provides adult education courses. It offers certificate programs in various areas such as Financial Planning, Human Resources and Training, Management, Marketing, Communications and Paralegal studies.
Q: Is it possible for organizations to arrange classes of adult education on their sites?
A: Yes, non-degree professional development courses can be arranged on the company site. You can contact the University office for further details.
Q: How can I withdraw from the university?
A: Any withdrawal should be notified to the University through its web portal Campus Connect. Any other communication is not accepted by the University.
Q: I am vegan. Is it mandatory for me to opt for meal plans?
A: Yes, a residential student must opt for meal plans. The dining center has various options to cater to the need of all students. For further clarifications, contact the housing department of DePaul.
Q: Can you tell me about some notable alumni of the University?
A: Alumni are the torchbearer of any educational institute. DePaul University is known for its long list of achieving alumni. Senior Vice President, Institutional Marketing of Ariel Investment Mr. Malik T. Murray, CEO of Hickory Farms Ms. Diane M. Pearse are a few notable Alumni.