Stetson university is a public university located in central Florida with four campuses and its undergraduate campus is located in Deland. The university was established later in 1887 when it was founded in the year 1883 by Henry Addison DeLand. In this article we shall see Stetson University admission requirements.
The university motto is For God and Truth. The current president of the university is Chris Roellke.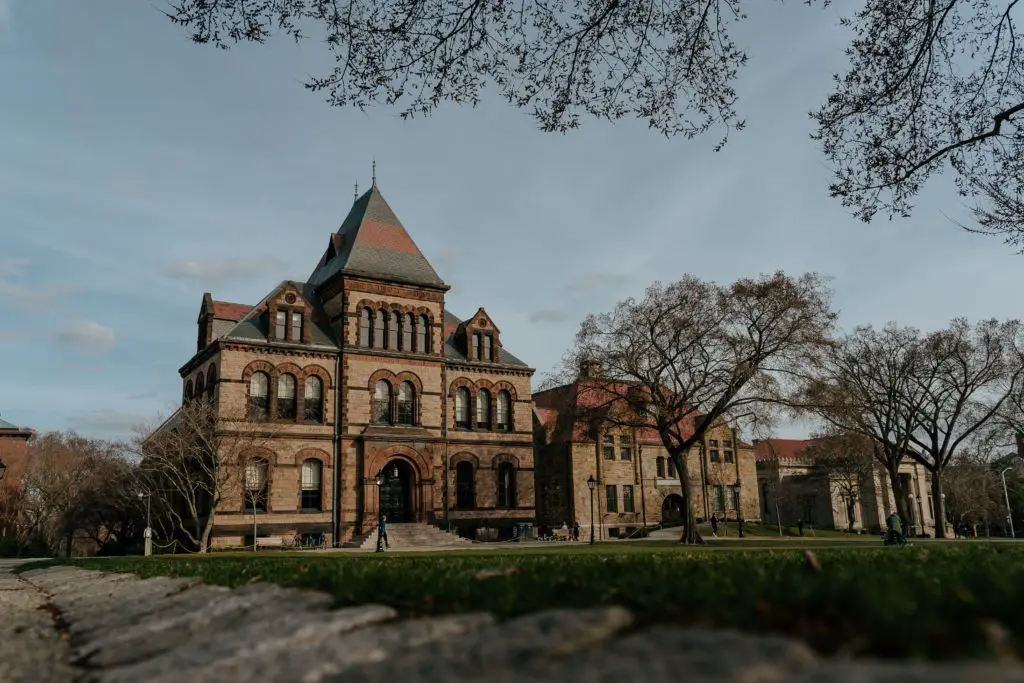 The university has an enrollment of more than 4300 students with undergraduates being more than 3000 and graduates of more than 1200. The college is selective when it comes to admissions and has an acceptance rate of more than 80%. The university has a benchmark GPA which is 3.0. Its SAT benchmark is 1000 and its ACT benchmark is 22. It is one of the best-ranking colleges. The fees and expenses for undergraduate students are approximately $35,954 with tuition only being $25,980 and residence and meal plans being $7,645 and transportation being $1000. The fees are quite expensive but are compensated with the quality of education and first-hand experience provided in the college.
What are the admission process and requirements of the college?
In today's technology and facilities, you do not have to go to the college personally to apply for admission, instead, you can just go to the college website and or college application websites to apply for a particular college. Stetson also has its website where you can not only apply for admissions but also know more about the college.
You can apply for the college if you are joining the first year, international student, transfer student, graduate student, continuing education, young scholars, and non-degree seeking students.
For undergraduate admissions, you need to fill out a select student application form
Where you have to fill in information about :
The intended area of study & academic interests 
Here you have to fill in details about entry term, student type, what you are interested in studying, do you intend to apply for financial aid and more such questions.
Student information
You have to fill in details about your email; first, middle, and last name; and phone number in this section.
Mailing address
Information about which country, street, city, and state you reside in should be filled in this section.
Biographical data 
Here you have to fill in details about your date of birth, sex, gender, preferred pronoun, and religious affiliation. And next comes parent/ guardian information
School and academic information
Where you have to fill in details about the school you studied in and what GPA you scored. And also school counselor names. Then your SAT or ACT scores.
Writing sample or alumni interview.
Here you have to upload a graded paper to test your writing skills. You can either write on the example topics given or write a message to the Admissions Committee in a minimum of 250 words.
Verification and signature
Here you need to answer a few questions about yourself and type your full legal name in place of your signature.
And then submit your application form.
What courses does the university offer?
The college has more than 85 courses to offer.
The university offers more than 55 major and minor programs in the subjects
Arts
Sciences 
Music
Business Administration
And more than 18 graduate programs in:
Art
Business
Education 
Law
Counseling
And much more.
Its undergraduate programs are:
Accounting
Anthropology
Applied mathematics
Art
Biochemistry
Biology
Business Administration
Chemistry
Computer science
Communication
Media science
Creative writing
Data analytics
English
Enturprenuriship
Finance
Health studies
History
Human Management.
Journalism 
And many such fields and studies which students can choose from.
The university also has colleges and schools built in the fields of Business Administration, Law, Music, and Arts & Science.
The university has programs for International Education, Undergraduate Research, Transfer student, and Education continuing as well.
How is the student life at the university?
The students can look forward to much more fun and excitement on campus in their free time while upskilling themselves and gaining experiences for life.
Students are provided with residence and housing which helps them in building a good and friendly bond with their fellow mates creating a friendly community on the campus.
They also provide dining facilities for the students so that they can focus on their student life better. From cafes to lunches, they have it. They also update meal plans, schedules, menus, and more on their website for the students to keep themselves up to date.
They even follow public safety measures such as blue-light emergency phones, fire safety systems, emergency management, crime prevention, incident reporting, and much more for providing safety to the students 24 by 7.
The university has a bookstore for the students to be provided with the supplies they are needed. Students can also purchase college merchandise from the bookstore. 
The college has more than 200 clubs and student organizations. It also conducts guest lectures for the students to have an opportunity to know more things about life, career, and profession.
The library is vast and is great for research and they also have amazing medical services for the students with the latest technology equipment and well-trained staff.
Athletics of the college
The college team is a member of the NCAA Division 1 and plays under the ASUN conference and MAAC which is the Metro Atlantic Athletic Conference
The college nickname is Stetson Hatters and its official colors are white and green.
Men's sports have Basketball, Baseball, Cross Country, Golf, Soccer, Tennis, Rowing, and Football.
Women's sports have Basketball, Softball, Cross Country, Golf, Soccer, Tennis, Rowing, Volleyball, and Lacrosse.
They have participated in and won many competitions and championships.
Their rivalry is with Jacksonville University and Florida Gulf Coast University. 
Conclusion 
The college is a great place to build your first steps toward your career. It aims in providing the best for its students. Do not have second thoughts about this college. It is a bit difficult to get into it so back your resume with extracurriculars and social services. It is the best college if you want to discover yourself personally and professionally. This college provides all the required facilities for the student in their student and college life. One of the best for those opting for undergraduate and transfer studies.