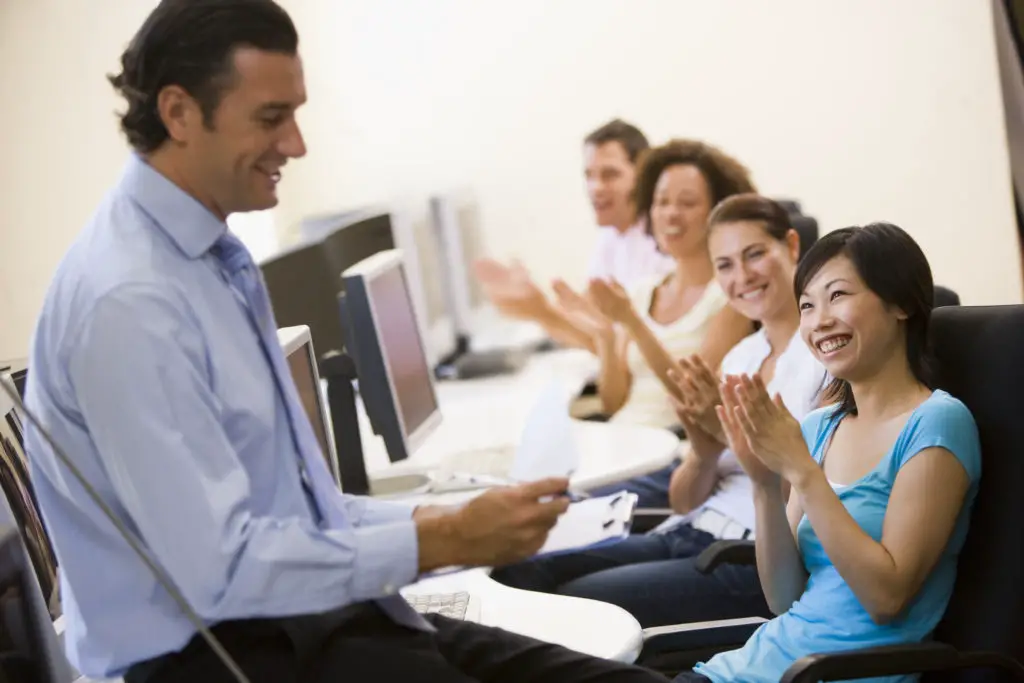 Introduction 
In this blog we will see is college free in Uruguay? Uruguay is recognized for making primary education compulsory and free. Uruguay is an independent country located in South America. It has a population of about 3.4 million dwellers. The country is also identified as the second smallest country in South America.
Is College free in Uruguay?
Education is taken seriously in Uruguay. The Uruguay government provides free education for all citizens. This includes providing the best teachers through the country's teachers' colleges. The government also provides amenities to smoothen the teaching process.  Uruguay was the first country to adopt the One Laptop per Child (OLPC) initiative developed by a non-government organization. This program is expected to extend to both secondary and universities in the future. As of now there is no free college in Uruguay.Hence, Uruguayans have the privilege to attend public schools for free. 
However, there are only two public universities in Uruguay. These two public universities are the University of the Republic which is the oldest, and the Universidad Technologica del Uruguay. The University of the Republic was established in the year 1849, while the Universidad Technologica del Uruguay was founded in the year 2012. Uruguay has four accredited private universities. These universities are Universidad de la Empresa, Universidad Catolica del Uruguay, Universidad ORT Uruguay, and Universidad de Montevideo.
Uruguay might be celebrated for free education, however, this is not the same for international or visiting students. The cost of education in Uruguay can be said to be relatively cheap, unlike many other developed countries. This can also be said about the cost of living in Uruguay. 
The educational structure in Uruguay 
The Uruguay education system is structured as follows; primary education, basic cycle, secondary cycle, vocational education, titwlo bachiller (bachelor), master and doctorate. Admission into any college in Uruguay is always processed in compliance with the Uruguayan Council of Universities. The official language of the Uruguayans is Spanish. Therefore the Spanish language is the most used communication tool in Uruguayan schools. There are however some colleges that offer some courses in the English language. Universities such as Universidad ORT offer course materials and assessments in English for the following courses; global management, strategy and competition, business finance, brand and product management, business communication, and four others. 
The duration of each of these education structure is – primary education (6 years), basic cycle (3 years), and secondary cycle (3 years). Vocational and other higher education vary based on the course applied for. However, most university courses last for 4 to 6 years for undergraduates. Master's degree programs and doctoral programs take between 1 to three years in Uruguay. 
Uruguay's academic calendar kicks off in the month of March. January and February are the two months exempted from this calendar. January and February are for the summer holidays. The first semester commences in the month of March and ends in July. The second semester then starts in August to ends in December. The grading system in use by most colleges and universities in Uruguay is percentages between 60 and 70. 
Cost of education in Uruguay 
There are relatively cheap colleges in Uruguay than in some parts of South America. Citizens of Uruguay who do not attend government-owned schools are not excluded from paying fees at private institutions. The amount of money paid as a fee to the institution either by indigenes or foreign students is dependent on the institution and the total course load of the student. 
According to Study Eagle, the cost of studying are within the range of USD 2,500 to USD 4,500 per semester for foreign students. This can be multiplied by the number of semesters in a single academic calendar year and by the number of years required to complete the course. For instance, at Universidad Catolica del Uruguay, the registration fee per student goes for $9.393 while Universidad ORT charges differently. However, international students must make more findings through the school website or contact an admission officer. This will enable aspiring students to get confirmed and insightful information on other expenses such as accommodation, transportation, living expenses, and healthcare, among others. 
Checklist for applying for college in Uruguay 
The following are important detail or document you must put together while attempting to apply for a college in Uruguay; 
Spanish proficiency 
Health insurance 
Police clearance 
Acceptance letter 
Proof of self-sustenance i.e. financial statement 
Identification document i.e. national identity card 
International passport 
Transcript from your last academic institution 
Spanish proficiency 
As an international student who intends to study in Uruguay, you must be ready to learn Spanish. The official language in Uruguay is Spanish and this is also the language used in the classroom. Though there are course materials that are made available in the English language, you might need to learn the basis of the Spanish language to enjoy the lectures. 
Health insurance and financial statement 
Just like in many other foreign schools, the government of Uruguay will need to verify your state of health before allowing you to cross their border. The government is also concerned that you will be capable of keeping your health care sound while you live amongst its people. A significant amount of funds in your health insurance will be perfect for consideration. This is similar to what is required of your financial statement. Which is expected to show proof that you can afford to pay your school fees. 
Police clearance and identification documents 
You will be needing a police report to justify your behaviour and also to confirm your ability to obey laws, rules and regulations. A police report from your police head office or a courtroom will be perfect for this. Your identification documents are papers that prove your identity as a citizen of your country. 
Conclusion 
Though Uruguay is a small country, education is paramount among the people. International students should keep their minds open as the cost of college in Uruguay is not as expensive as in other countries. It is important to always speak with an admission officer from the college of choice to avoid misconceptions. 
Frequently Asked Questions 
What English speaking countries have free colleges? 
Some of the English speaking countries with free colleges are Denmark, France, Germany, Sweden, Finland and Norway. In Norway, the tuition is free at public universities or college, just like in Uruguay. In Finland, colleges are also free up to doctoral degree level for students from European Union, European Economic Area or Switzerland. This is a similar practice in Denmark where only international students are made to pay up to €6000 to €10,000 per annum. 
Which English speaking country is the cheapest for international students? 
Europe seems to be the continent with the cheapest fee for international students. Countries such as France, Germany, Malaysia, Taiwan, Greece, Austria, Sweden, and Iceland are popular for cheap fees. In France, a master's degree could cost as much as €256 per year while a PhD would cost €391. In Iceland, public colleges only charge an annual registration fee of about $700.