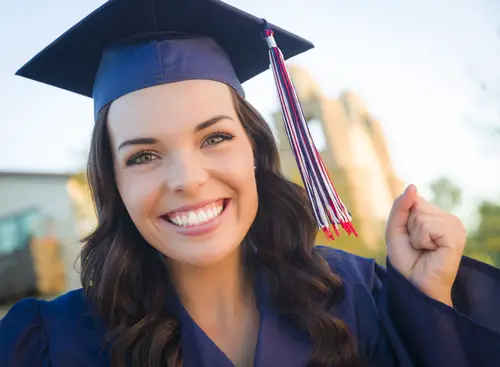 If you want to go study in Romania, or if you are a student currently looking for an affordable college, this article will help inform you about the cost of tuition is free or not.
College fee in Romania
No, college is not free in Romania.
Many sources state that college is free in Romania, but there are hidden costs that need to be paid.
Because of this, you do end up paying tuition.
If you are an international student, you will need to convert your funds to the Romanian Lei.
Tuition fee for college in Romania can cost anything between 2000 and 5000 Euros, depending on the course you take but it is not free.
One Euro is roughly one Dollar.
If you are paying your tuition in USD or Euro, then the tuition per year will work out a lot less expensive than attending a school in America.
If you are an international student, you will need to apply for a VISA.
If you want to apply to a college, you will have to pay a full year's tuition in one installment BEFORE you apply for your VISA.
After your first year, you will have to pay your tuition every subsequent year as everyone else.
If you do not need a student visa, you can pay your tuition in up to three installments a year.
Once you have selected the college you would like to attend, and the subject you want to study for, then you will be able to calculate what you will have to pay for tuition.
Once you know this, you will also have to calculate your living costs.
You will be able to live very comfortably for about 300 to 500 Euros a month.
This payment includes everything from hostel payments to money for food and transport. 
Romania does also have many scholarships available for students who are willing to apply for it, thus eradicating any need for tuition payments.
There are scholarships that are available for almost every course, and if you dig deeply enough, you will find a few scholarships that are available for the programs that are not as popular as others.
Colleges in Romania:
College in Romania is very different to college in the rest of Europe and in America. Not only is the culture different, but the cost of tuition and housing is a lot better than you would find elsewhere.
Some of the most expensive courses only total about $6000. This is tuition per year. 
Along with this, for another $300 to $500, you can live a very comfortable life. Low tuition and living costs make Romania one of the more financially and educationally attractive destinations for college. That combined with its picturesque beauty brings more international students to Romania that would originally be believed.
One of the more unique things about Romania is the fact that there are no student loans. Students either rely on money that is already available to them, or they take out a bank loan to cover their tuition costs.
Because of the number of scholarships available, many students prefer to apply to these instead of taking out a bank loan. Because there are different kinds of scholarships available to students, many students will first do some research about what they are applying for.
The government scholarships cover several categories, from STEM scholarships to NGO scholarships. So many students research their opportunities before applying.
FAQs:
Here are some questions that are commonly asked about college in Romania.
What services are provided to international students?
The services provided to international students are varied. These services are available to the student from the moment they reach out to the Romanian collegiate system, to the day that they graduate.
Some of the services on offer are as follows:
Information provided about the different colleges available to the student.
Help with processing college documentation.
Help with processing personal documentation.
Assisting with health and life insurance.
Meeting students at the airport and accompanying them to the college or host family.
Help with arranging accommodation.
Help with documentation and registration at the college.
Help with opening up a bank account and internet banking.
Help and consultation during the time spent as a student. 
Help transferring between one college and the next with assistance with paperwork.
Regular communication with parents and updating them with the progress of their child.
Help with all assistance and guardianship requirements during the entire educational period.
What is a preparatory faculty? Why is it there?
The Preparatory faculty is the course that international students need to take before students are allowed to enter the collegiate system.
This will make sure that the student is able to understand what is being taught, both with regards to the Romanian language, and the disciplines needed for the chosen specialty of the student.
Once completing this 7-to-10-month course, the student will receive a certificate that will prove to any possible future colleges that the student is able to complete and understand the courses available. This certificate is needed if the student wants to apply to college.
Is it difficult to pass the classes at the Preparatory faculty?
These classes are designed in such a way that it presents an idea of the average day of work for a student.
If you go to all the classes, do the tasks at home, and carry out the practical tasks given, there should not be any difficulty in passing the Preparatory faculty classes.
Going to college in Romania is entirely different than going to college anywhere else. The tuition costs are extremely low compared to colleges elsewhere, and the costs of living are very low as well.
If you want to save as much money as you can, you can apply for a scholarship. This way you will not need to worry about any costs other than the necessary living costs.
If you are an international student who wants to attend college in Romania, you will first have to complete the Preparatory faculty classes. 
These classes will not be covered by any form of scholarships, and you will need to pay 220 Euro or $220 every month for the preparatory classes before being able to attend any college.
The need for these classes is simple. If the student does not speak Romanian, these classes will teach them the necessary Romanian they need for everyday usage, as well as the specialized language that is needed to be able to study your chosen field.