To know how to reply to a LinkedIn recruiter….Read on this article….!
Your priority should be to make your LinkedIn profile be able to gain the attention of recruiters out there. There are 3 simple ways to attract recruiters. Firstly, your LinkedIn profile should say "open to work". Secondly, your LinkedIn profile displays skills relevant to any vacancies available. Lastly, you should be an active member of LinkedIn which increases your chance of being noticed by the recruiter.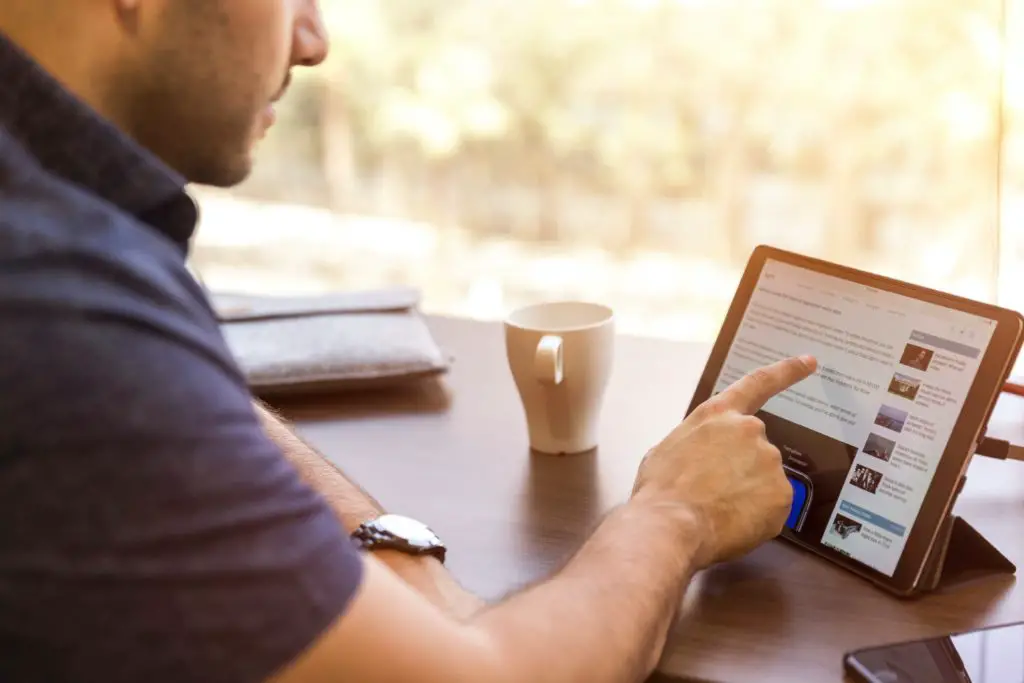 The email that you receive from the recruiter will ask if you are interested in talking about the opportunity in person or via call. In this detailed discussion, the recruiter would be telling you about the job and your role, about the company policies, all the while knowing more about you as well as why you are a good fit for that position. 
How to reply to a LinkedIn recruiter?
Step 1: Replying to the recruiter
How you reply to the recruiter depends upon your current circumstance. If you show your enthusiasm by asking more about your job responsibilities and requirements, ask away. There is no harm in asking questions about the job with your recruiter. However, you can be reluctant about a new challenge or you just are not looking for a new job. This article guides you on how to deal with all the possibilities. 
How to reply if you are interested? 
When the right job lands in your inmail, you should message the recruiter as soon as possible about when you both can have a nice talk about the job that you have been offered. You can request the recruiter to talk in person or via call about your responsibilities and the roles you have to play within that job. You should clearly portray your anticipation in the reply and specify some of your good qualities. Have a meaningful conversation with the recruiter but don't worry as it doesn't bound you to accept the offer. You are only getting to know more about the job and the company's environment. 
How to reply if you are not interested? 
On the contrary, you can refuse the recruiter by telling him/her courteously that you are not seeking any new job currently. And you should thank the recruiter for reaching out to you and mention a time when they can reach out to you when your perception may change. If you have received an inmail from the recruiter, even though you can choose to reply from the automated messages by LinkedIn, it is better if you don't. Instead, politely reply to the recruiter and tell him/her about your current circumstances. Think of your future career goals and build your impression in front of the recruiter. 
Step 2: Speaking to the recruiter on call 
If you decide to go and have a nice talk on call, here is how you can respond to different scenarios. When the call is nearing its conclusion, the recruiter would ask you about your final verdict about the job offered. 
If you need more time to think about this job 
There is no shame in saying that you need more time to ponder over this opportunity. You can also ask them to personally email you about the specifications of the job. Then you can compare your current job with the new job and draw out a conclusion about which one will suit you better and why. Most importantly, you should weigh down how the current job will align with your career goals, and how it will help you achieve those. Apart from that, you should visit the company's websites and look up the culture and will you be able to work with such a team. Lastly, don't take a day or two longer to tell your final decision to the recruiter. 
If you are interested in the job 
Let the recruiter know if you are eager and interested to work for their company. The next step would be the recruiter setting up an interview with the top management of the company or emailing you an offer letter for the job. The offer letter mentions when you can start your job officially. At this time, it is better for you to modify your CV to make it appear more favourable for the job. 
Conclusion
To sum it up, you should feel grateful for being noticed by recruiters. It is a sign that your CV is market competitive and all those skills and experiences are adding to your strong profile and personality. This is how you pave the way for a strong professional network, even though you may not be considering a new job but it feels great to know that you can start a new career anytime you like. Even if the job is not a right fit for you, you should build a connection with the recruiter and stay in touch with them. 
Frequently Asked Questions: 
What is the best time to reply to a recruiter? 
Regardless of the fact if you are interested or not interested in the job, you should reply to the recruiter within a day or two. It is not a good sign to make them wait for your response. 
How to properly converse with a recruiter on-call or in person? 
You should sound professional while talking to a recruiter in person or via call. Avoid using slang words with them. Use concise and proper grammar within the email. If you are confused as to how to go about the email, it is good to stick to "Hello Mr. ___, I hope you are doing great…" 
How to make your LinkedIn profile appear attractive? 
One way to make your profile appear attractive is to add in all the experiences you have had, be it work or voluntary. You should also add in diverse skills which would widen up opportunities for you. Moreover, you should do courses that would help you enhance your skills and add them to your LinkedIn profile to appear as a strong applicant.