Do Colleges Have Entrance Exams? Yes, Admissions counselors utilize college entrance examinations to evaluate applicants from various high schools and places. For example, if an admissions counselor from a college in the Pacific Northwest compares a California applicant with a 3.5 GPA to a New York applicant with the same GPA, are the two individuals equally prepared, capable, and deserving of admission?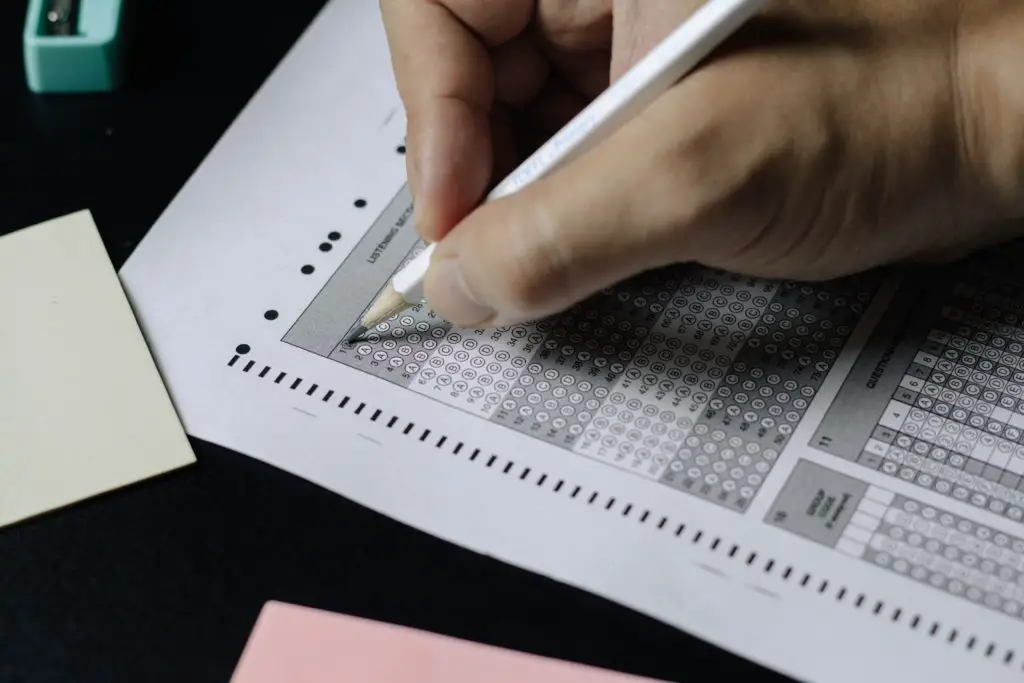 This question is answered in part by entrance exams such as the ACT and SAT.
Why is it important to have Entrance Exams?
Entrance Exams are necessary as they test the students' education, knowledge, and mentalities when they are about to take admitted to that college. Every College wants bright and intelligent students to come and study in their college. 
Also, some Colleges require applicants to have a minimum ACT or SAT score on an entrance exam to be admitted. When making admissions decisions, other universities look at the individual holistically and consider test scores as simply one component of the whole picture.
Many schools will release the average SAT and ACT scores of the previous year's freshmen. Knowing a university's average college entrance exam score will assist you in determining whether you are a good candidate for admission to that college.
Furthermore, Test scores might also be used in different ways by colleges. A good test score might qualify a student for merit-based scholarships in addition to qualifying them for admission. College entrance tests' math and English parts are frequently used to place students in the proper first math and English classes at the institution.
Top 4 Colleges Test and Entrance Exams
GED (General Education Development): The GED is a certificate that can be used in place of a high school diploma, allowing students who did not finish high school to apply to college. A GED is obtained by passing the GED test, which covers four subject areas: Mathematical Reasoning, Language Arts Reasoning, Social Studies, and Science. At an official GED test center, the four subjects can be taken one at a time or all at once.
The GED registration exam is done online. The exam costs $120 ($30 for each topic area) and includes two free retakes. Each subject has score marks of 100 to 200. A passing score of 145 (150 in New Jersey) is necessary for each subject area to attain high school equivalency. Any student who scores around 165 is considered "college-ready," while a score of 180 may be eligible for college credit. Most US colleges accept the GED in place of a high school diploma. The online registration period ends seven days before the desired test dates.
AP Test (Advanced Placement Test): AP examinations are standardized tests given at the end of each AP course in May to assess mastery of course content and abilities. Scores are assigned on a scale of (1) one to (5) five. Scores of three, four, or five have the potential to earn you college credit.
The majority of AP exams last 2 to 3 hours. The 38 tests are all different, though the first portion of the exam is usually made up of multiple-choice questions, and the second part is made up of free-response questions.
While AP scores are not normally considered college entrance examinations, if you have received a high score, you should include it when applying to colleges. If your score passes the college's criteria for obtaining college credit, make sure to have your score(s) sent to the college you plan to attend.
CLT (Classic Learning Test): For the time being, the CLT is only accepted by a few colleges, most notably Catholic colleges, Catholic universities, protestant Christian schools, and some secular liberal arts colleges. It provides a somewhat shorter exam—only two hours (not counting the optional essay). The CLT is administered online, and results are available the same day.
It's also worth mentioning that the CLT allows students to score higher than a flawless 1600 on the SAT or 36 on the ACT, as these are equivalent to 114 on the CLT. However, pupils can achieve a CLT score of up to 120, providing for a greater difference among top students.
SAT Subject Tests: The SAT Subject Tests are a group of college entrance exams that focus on specific disciplines. As you prepare for college admissions, it is critical to research the prerequisites of each institution you wish to attend if a college needs SAT Subject Tests, select areas that you have recently studied in advanced classes—at the honors, IB, or AP level, if possible.
There are 20 SAT Subject Tests, which are based on high school courses in history, English, foreign languages, science, and math. Each Subject Test is one hour long. The questions are all multiple-choice, and you will receive a score ranging from 200 to 800. Subject tests are administered six times per year, on the same days and locations as the SAT. However, before registering, keep in mind that not all Subject Tests are available at all times.
Conclusion
We hope we now understand ACT and SAT scores. There is some confusion that students may have about how entrance exams are used as part of the application process. There are so many exams that can be taken by students who are just trying to get into college, but if you want something more precise, we believe that the ACT, SAT, SAT Subject Tests, CLT, AP tests, TOEFL, and GED are the most popular college entrance exam. 
Colleges consider the entrance exam scores to be one part of the whole application and use the information to make admissions decisions. So, it is necessary to test the students' mentality and both education before they admit to their college. 
FAQs 
Is it necessary to take Entrance Exams before admitting to a new college?
Yes, according to college rules and regulations, it is necessary to test the new student's educational background.
Are there multiple-choice questions on admission exams?
Multiple-choice questions are seen on college entrance exams, classroom tests, and the majority of other exams.
Exams were created by Henry Fischel to assess students' overall understanding of subjects as well as their ability to apply their knowledge.
What questions are asked on the college entrance exam?
Interpretation of data. Current events and general awareness Computer comprehension. Banking awareness for banking exams, marketing awareness for marketing positions, human resource awareness for HR positions, and so on.
What is the most commonly used college entrance exam?
The ACT and SAT are the two most important college entrance examinations. 
Is CLT a college entrance exam? 
The CLT is a recent option that is only accepted by a few universities. Colleges and universities, particularly those with a high level of selection, may additionally need SAT Subject Tests.