The Yale School of Management is a Business school located in New Haven, Connecticut. MBA stands for Masters in Business and Administration which is a two-year program for leaders in all industries. In this article we shall see Yale MBA acceptance rate.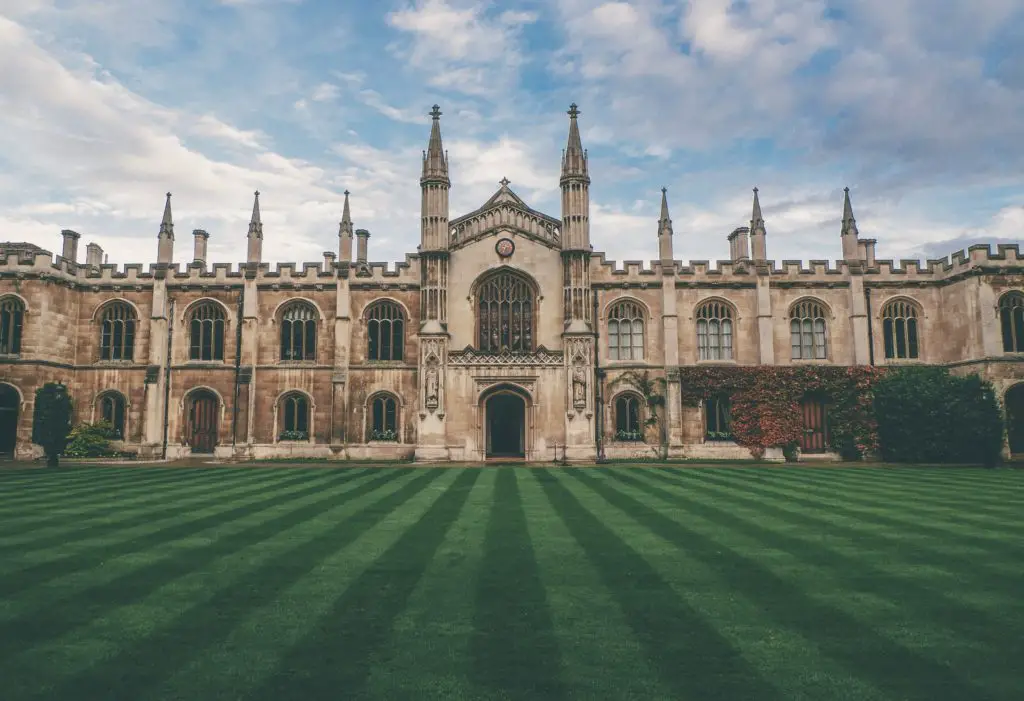 The acceptance rate for an MBA at Yale School of Management is 23.7 per cent. The average GMAT score of students of MBA at Yale is 730. 
About Yale School of Management
At Yale, the mission is to educate leaders for business and society. The curriculum is designed to provide the students with all the skills they need to succeed in any field they choose to pursue while also keeping the big picture in mind. The faculty at Yale School of Management includes leading researchers in their respective fields. Diversity and equity are core values at Yale. They work to build a community that actively practises inclusion while remaining loyal to the way they tackle bias and discrimination both within the walls of the campus and the communities they touch. 
MBA at Yale School of Management
Although considerably tough to get into, MBA at Yale is a well rounded and intricately designed program. The curriculum is set such that every student can be best taught how to deal with business and management situations of all kinds. MBA is a two-year program. The first year is the core year. It is carefully planned to help the students understand the whole organization eventually moving to big questions of the impact of business on society. This year includes teaching students about 
Orientation to management
Organizational perspectives
Managing groups and teams
Basics of accounting
Probability modelling and statistics
Basics of economics
Introduction to negotiation etc.
Year 2 is the elective year. The students at Yale School of Management have the opportunity to explore and deepen their expertise. They can tailor their course of study by choosing business, management and leadership courses and adding as many courses from across Yale University, as they want. These may include
Consulting
Entrepreneurship
Data analytics and technology
Finance
Healthcare
Marketing
Social impact
Sustainability etc. 
The program also includes global study, studying leadership and teams, and raw cases which includes working on real cases and real-world decision making. 
The student experience at Yale School of Management
The two years at Yale as an MBA student constitute an intense experience. The MBA student community includes bankers, consultants, entrepreneurs, teachers, relief workers etc. who have lived and worked in various countries across the globe. These people from various walks of life become classmates and eventually friends, forming lifelong personal and professional networks. Several clubs host various conferences and invite renowned speakers to the campus, keeping the students informed about various advancements in their industries. This help prepares students for future recruiting processes with boot camps and mock interviews. Throughout the years, the students are offered several opportunities to deepen and broaden their pool of knowledge. The area of New Haven offers the students a lively and interactive community, allowing them to connect with various people including other students from Yale University. 
The campus at Yale School of Management
The building of Yale School of Management is called Edward P. Evans Hall and is a 225,000 square foot area. It opened in January 2014. It is located at the northern end of the Yale University campus. From the materials used in building it, to the water and energy consumption, the latest technology is used at Evans Hall to make the campus as sustainable and environmentally friendly as possible.  Underground parking reduces the heat island effect, native vegetation reduces maintenance and irrigation requirements, stormwater collection tanks and infiltration beds reduce runoff, and infrastructure for charging electric vehicles are all features of Evans Hall that make it the modern marvel that it is. There are 16 classrooms of various layouts and sizes built after extensive studies of the Yale learning experience. The campus also includes break rooms, the library, lounges, other common rooms and faculty areas positioned to maximize interchange and collaboration. 
Future of Yale MBA graduates
Yale is one of the top ivy league universities and is well known for its post-study job opportunities. MBA graduates from Yale find jobs in various industries, in an internship or full-time positions. According to data collected, from the class of 2021 MBA graduates, 245 out of 256 students received job offers within 3 months of graduating. This means that around 95 per cent of MBA grads were employed within 3 months of graduating. 
Conclusion
MBA at Yale School of Management is a 2-year integrated program that focuses on educating future leaders and businessmen. Studying at Yale SOM provides students with an exceptional experience of interactions, collaborations and teamwork. 
Frequently asked questions 
Is Yale School of Management a good school? 
Yale School of Management is ranked No. 9 in the US News Business School ranking. It has maintained the top position in the non-profit speciality ranking. According to The Financial Times, Yale SOM ranks 4th internationally and 2nd among U.S. schools in its annual ranking of 100 full-time global MBA programs.
What GPA is needed for admission in MBA at Yale?
The GPA for students of MBA at Yale ranges from 3.31 to 3.92. 
How much do Yale MBA graduates make?
MBA graduates from Yale, on average, make over six figures in salaries. According to a study done by the Yale School of Management, its MBA graduates bring home $140,000 average base salaries with bonuses of over $52,000. 
What are some of the companies that employ MBA graduates from Yale?
14 major industry sectors constitute the top employers for MBA graduates from Yale. These include
Consulting services- Accenture, McKinsey and company etc.
Energy- Apex Clean Energy, Copenhagen Offshore etc.
Finance- Barclays PLC, Meryl Lynch etc. 
Consumer packaged goods- Motif Food works, PepsiCo etc. 
Healthcare- Johnson & Johnson, Sanofi etc. 
Hospitality- Bimbo Bakeries and Union Kitchen
Manufacturing- Atlantic packaging, International paper etc.
Non-profit- Robin Hood foundation, Eat the Change etc. 
Retail- Amazon.com, Walmart, Jokr etc.