Introduction 
Higher education is very important for every student. Therefore it is equally important that we pick the university wisely. When picking a university, you should look at the faculty teaching there, the opportunities it offers, and other factors. In this article, we will see some of the most prestigious universities that you should consider for pursuing your higher education.  Here we will see about Which university is most prestigious?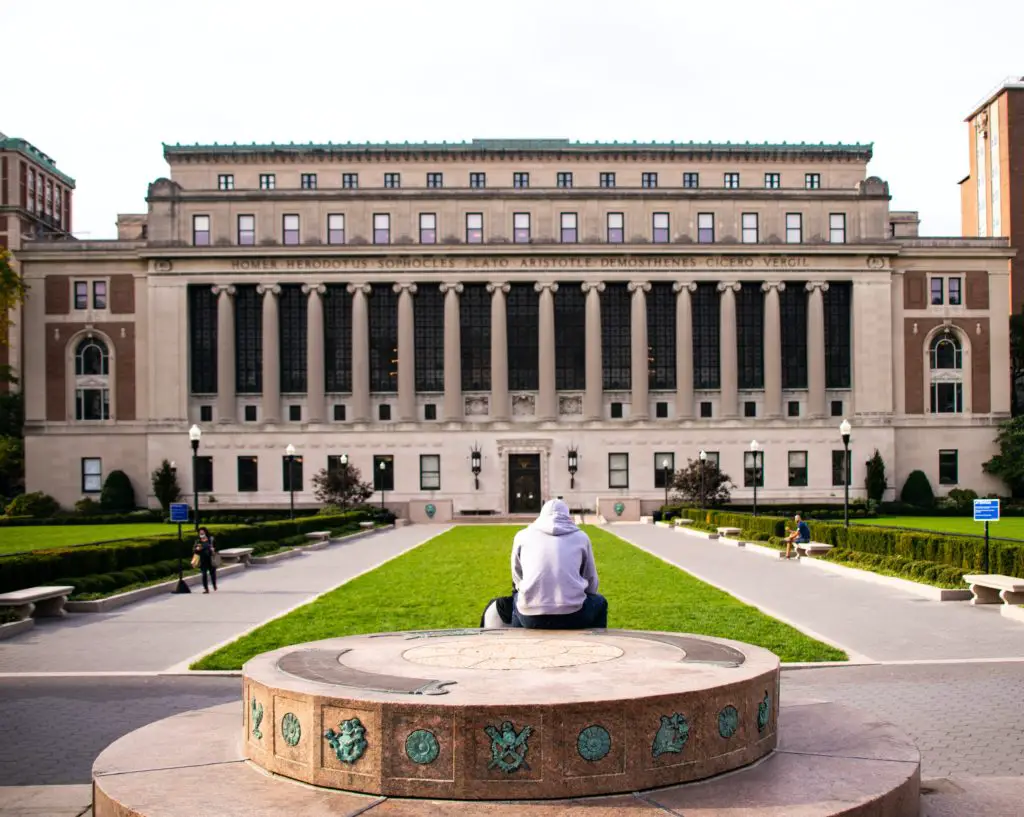 List of most prestigious universities: 
Oxford University: 
The top university on the list is Oxford university who has produced great alumni like Boris Johnson and Stephen Hawkings. It is located in the United Kingdom and has a huge prestige amongst scholars and researchers. The faculty teaching here comprises one of the best experts in a particular subject which make sure that you understand a subject deeply. Some of the best subjects taught at Oxford University include modern arts, English, geography, etc. 
Oxford University started in the year 1096 and is one of the oldest universities in the world. It is split into 44 colleges and halls. Due to its huge prestige, the acceptance rate of this university is pretty low and stands at 14.2% 
Stanford University, USA 
Founded in the year 1891, Standford University is another top-ranked university in the USA. The University started as a co-ed university which was unique at that time (because only male universities were established at that time). Therefore it has always remained ahead of its time. 
The prestige of this university can be estimated from the huge achievements of its alumni. Almost 34 Nobel prize winners are from Standford University. Further, the founders of some of the most famous tech companies like Google, Snapchat, Linkedin, Instagram, yahoo, etc. have also graduated from Stanford. 
Harvard University 
Located in the USA, Harvard University is another go-to university for any research scholar. The citation style followed by this university is followed worldwide due to the impeccable position that it holds in the field of research. 
The University has bagged the title of the 'winner of THE world reputation rakings'. Its foundation stone was laid in the year 1636 and since then several Nobel prize winners, Pfitzer prize winners, and excellent statesmen have become its alumni. 
Another fascinating point about this university is its huge library which stores almost 18.9 million books. One can also find some of the oldest maps in this library. 
MIT (Massachusetts Institute of Technology) 
MIT institute has been conferred the status of the top university by QS Ranking. It is located in Cambridge, Massachusetts, USA. The teachings are confined to the field of science and technology only. One can estimate the huge prestige of this university from the fact that almost 95 Nobel prize winners have graduated from MIT. 
The university is also credited for some of the breakthrough inventions and discoveries like penicillin, magnetic core memory, radar, and much more. This is why only a few hard-working and determined students make their way to this university. 
Cambridge University, United Kingdom 
Cambridge University is one of the most reputed universities in the UK. Popular names like Charles Darwin and David Attenborough had also graduated from Cambridge University. Further, its long historical background adds to its prestige. The foundation stone of this university was laid down in the year 1209 by King Henry III due to which it has bagged the title of the second oldest university in the world. Presently, the University is split into 31 colleges. 
The university has a unique position when it comes to top subjects like English, pharmacy, archaeology, etc. Many of its alumni have won the Fields medal (considered a Nobel prize in Maths). Cambridge University is also famous for having more than 100 libraries that house some of the most important works like 'Winnie the pooh', 'Issac Newton's notebook' and much more. 
But the more the prestige, the tougher the competition. Its acceptance rate is usually 21% which means that you have to struggle a lot to get admission to this university. 
University of California, Berkley 
Another prestigious university in the USA that you can consider for your studies is the University of California, Berkley. It was established in the year 1868 as a public research university. Botanic Garden and California memorial stadium are major attractions of the University. 
Presently, almost 27000 undergraduates and 10000 postgraduate students are studying at the University of California, which is located near San Fransisco's bay area. 
The university has produced nineteen Nobel Prize winners, the recent being Saul Perlmutter and certain other notable alumni like Jack London, Gregory Pack, Footballer Alex Morgan, etc. 
The sports culture of the University further helps it maintain a prestigious status. In the 2012 Olympics, almost 17 medals were won by students of California University. 
Princeton University: 
Another prestigious university in the US is Princeton University. Established in the year 1746, it is also one of the oldest universities. Earlier its name was College of New jersey but in 1896 it was renamed Princeton University. 
It provides residential facilities to all the students. Because of its research-oriented syllabus, it has managed to produce 40 Nobel prize winners, 17 National Science Medal winners, and 5 National Humanities medal winners. Jeff Bezos, Michelle Obama, James Madison, Woodrow Wilson, etc. have also graduated from Princeton University. 
The beauty of the campus of Princeton University further boosts its ranking. It has almost 10 libraries and earns a huge sum because of visitors. 
Yale University, US
Considered the third oldest institute in the US, Yale University is a private Ivy League college. It was established in 1701 as Collegiate School. But it was renamed Yale University in 1718 in honor of Elihu Yale. Presently, it has fourteen colleges with residence facilities. To support global education, the university provides several scholarships or grants to brilliant international students. 
The major thing to note about this university is that it was the first US university to offer a Ph.D. degree in the year 1861. Presently Ph.D. culture has prospered over the world. So this university can be credited for this new degree. 
Another major attraction is its beautiful campus which spreads over a huge area of 260 acres. The library with almost 15 million books further adds to its glory. Five alumni of Yales College, later on, became American presidents. Some others have won the Noble Prize and Pulitzer Prize. 
Tsinghua University, China 
Breaking the dominance of US and UK Universities, Tsinghua University of China is the only Asian university to come into the list of top ten prestigious colleges. It is located near the former Imperial Gardens in Beijing. The surroundings of this University reflect the era of the Qing Dynasty and other historical events. 
The foundation stone of the University was laid down in the year 1911 and since then it has been an example of the integration of modern and ancient practices. Various subjects taught at this University are arts & humanities, engineering, Social sciences, clinical, pre-clinical and health, business & economics, law, psychology, life sciences, etc. 
Imperial College, London: 
Imperial College, London was started in the year 1907 by Prince Albert. The famous subjects taught in this college include science, engineering, medicine, technology, etc. and gets special mention for its business and humanities department.
The alumni of this university include Brian May and H.G. Wells which makes it equally tough to get into this university. 
University of Tokyo, Japan 
Established in the year 1837, the University of Tokyo is another prestigious institute for higher studies in Asia. It came into being due to the merger of Tokyo Kaisei School and Tokyo Medical School. Even now it merges with different institutes and keeps on expanding. It has signed international exchange agreements with several global prestigious institutes. 
Almost 8 Nobel prize winners and 15 Japanese Prime Ministers have graduated from the University of Tokyo. 
Rounding up: 
We saw the list of most prestigious universities in the world and many of them are in US and UK. These universities have created a separate identity by focusing on research culture, providing quality education, infrastructure, and growth opportunities. But landing in these colleges is not easy. You have to work hard to secure a seat in these prestigious colleges. The struggle does not end even after admission. You have to continue working hard to get the best out of these colleges. 
FAQs: 
Q1: Is there any prestigious university that is not located in US and UK? 
Ans: Yes there are several prestigious universities outside the US and UK like ETH Zurich, Switzerland, University of Toronto, Canada, Tsinghua University and Peking University in China, National University of Singapore, etc. 
Ques 2: The QS world university ranking ranks how many universities in total? 
Ans: The QS world rankings often feature 1029 universities in total. The ranking is based on different factors like reputation, teaching, research culture, employability, etc. It is released annually. 
Ques 3: Which is the only Asian university that comes on the list of most prestigious universities in the world? 
Ans: the Tsinghua University of China is the only Asian university to feature on the list. 
Ques 4: Is there any prestigious University located in Australia or Germany? 
Ans: In Australia, the University of Melbourne and LMU Munich in Germany are also very prestigious institutes.