Technology, e-commerce, and package delivery have all become the order of the day in today's world. Many people order and mail products on a regular basis. "College students" are one category that should not be neglected among the recipients. Students are known for ordering a large number of products online. Apart from that, parents might send other gifts to their children's colleges, such as clothing, accessories, and books. For all of these reasons, you'll need the proper format for mail or send a package to a college dorm without difficulty. Here we will see about How Do You Send a Package to a College Dorm?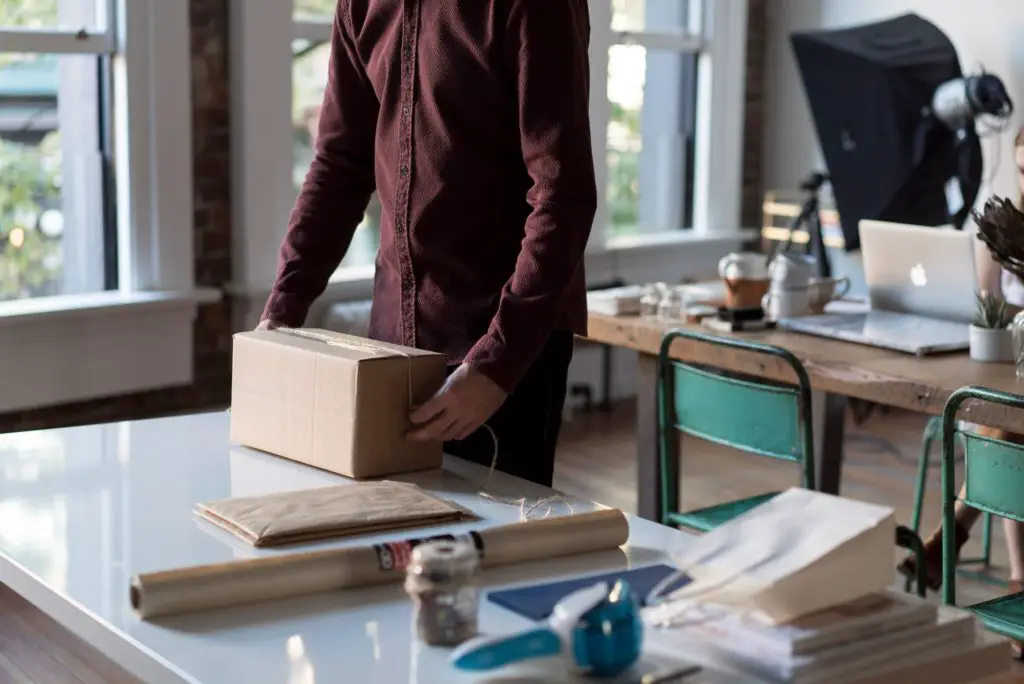 How to Get Deliveries: What Should You Do?
The process of receiving shipping products differs by institution. College dorm administrators will have their own delivery and package policies. Request a copy of the regulations and read them carefully. They've been in business for quite some time. Any of your questions about deliverables would undoubtedly be answered in their rules.
Discounts for College Students
One unique aspect of mailing products to a college dorm is that many companies provide discounts to college students. If you have a large purchase in your cart, you should wait until you have your student ID before making it.
Most software companies do this, especially with productivity tools like Microsoft Suite, Adobe Essentials, Spotify, Amazon, and others. They also offer a variety of dorm essential discounts. It's a smart method to save money so you can spend it on books and other college necessities like hotdogs and pizza.
 College Dorm Address Format
To ensure that you receive your products and mail, make sure they are addressed correctly and in the correct format. The format will be printed in the handbook on college campuses. Check it out if you want to make sure your deliveries arrive on time.
College dorms, like any other dwelling in the world, have normal street addresses! They may not always be visible on the structure, but it does not mean they do not exist. When it's time to ship there, simply add some additional information to the secondary address line, which contains important details such as the recipient's college name, dormitory hall name, and room number. If you have the opportunity to add an optional address line (for an Apartment/Unit), that's where you'll put this information. Remember to mention the name of the college, the name of the dorm, and the room number.
What method will you use to receive your mail and packages?
All three major shipping companies will deliver to your school immediately. It will, however, nearly always be delivered to a central pickup site. To pick up your packages, you'll need to head to that campus hub. When your products are delivered, shipping providers send you notifications. When you receive your delivery notification, simply pick them up.
No Mailing?
Do not anticipate your mail or parcels to be forwarded to your new or permanent address if you move out of your college dorm.
Any products sent to a non-resident student will be returned to their sender. In such cases, it is recommended that you change your default shipping address before moving out in order to receive deliveries.
Although this isn't the norm at all institutions, the vast majority of them do it this way. So Before you leave, change your default shipping address.
The Best Way To Get Amazon Deliveries To Your Dorm
Amazon has become one of the most popular shopping destinations for college students in recent years. For the first six months of Prime membership, Amazon gives free shipping to students. Following that, you will be given a discounted cost.
 You may not only acquire everything you need in one spot, but you can also get it at a lesser price. Despite this, you might be wondering how you'll get your Amazon products delivered. Is it possible to have it delivered to your dorm? Or do you have to get it from somewhere else? Here's everything you need to know:
Is Amazon willing to deliver to colleges?
The good news is that Amazon delivers to campuses all around the United States. Of course, not everyone can take advantage of same-day or next-day delivery. You may have to wait a little longer for your packages if you reside in a more rural region.
Apart from that, regardless of where your college is located, you should be able to receive packages. Keep in mind that product availability varies from one location to the next. As a result, make sure you're in your dorm when you place your order.
Make sure to take advantage of any discounts or special offers offered to college students. You'll be pleasantly surprised on how much you would be able to save. 
Will Packages be delivered to College Dorm?
Yes! Package can be delivered to your school, but can it also be send directly to your dorm? This, of course, is contingent on your college's package policy.
Some institutions will bring mail and items to your dorm, including your dorm room. Others, on the other hand, have central places such as postal rooms where you must personally pick up the parcel.
As a result, you should always check your school's mail and package policies. This will show you how the system operates. It's also a good idea to figure out any other facts about how things are delivered to your school that you'll need to know.