The University of Maryland is one of the most prestigious universities in the United States. It is on the top priority list of thousands of students in the U.S. and outside. In addition, its research and contribution to society have been acknowledged on a global level. Each year thousands of students from all around the globe apply to UMD, but only a limited percentile of students get admission to such a leading university. In this article we shall see what score do you need to get into University of Maryland?
The selection process of the University of Maryland is competitive, so strong academic credentials are salient for any student aspiring to get enrolled in it. A student whose scores are above 1470 on SAT and equal to or above 33 on the ACT has a bright chance of getting into UMD.
Getting admission to a university like UMD is always competitive as the slots are limited, so it demands much more than you think. There is no such thing as a perfect score. Still, your score on SAT/ACT is subtly linked to your chance of getting admission to UMD. The probability of getting admission increase with the score you had on your SAT/ACT, but that is not all. Also, it is believed that generally, the University of Maryland accepts students whose scores lie in the top 11 percent of SAT or ACT scores. With exceptional records, besides high SAT/ACT scores, the applicant may also head to the University of Maryland. It has been recorded that students having a score of 1160 have been given admission to UMD, but such occurrences are infrequent.
Given the increasing number of applicants and decreasing acceptance rate, a potential student will have to demonstrate his/her best on multiple fronts. In recent years, the intake of international students has increased manifolds which shows how greatly UMD values plurality and diversity. The highest number of students to get admission from outside the United States belongs to China, followed by India. South Korea and Taiwan, respectively.
The number of students that come from the state differs as the home state gets the largest pie. Students from Maryland study in Maryland in the highest number, followed by New Jersey and New York. On the other hand, the states which seemed uninterested in sending their kids were Montana, Wyoming, and North Dakota, in decreasing order. The University of Maryland is one of the very diverse universities in the United States, as its student body belongs to several countries. In a multicultural country like the U.S, students prefer schools whose student body is diverse over those schools where diversity of students is experienced lesser.
In addition, the University of Maryland has almost equal representation of both genders. Men account for 52%, while women share 48% of the student body.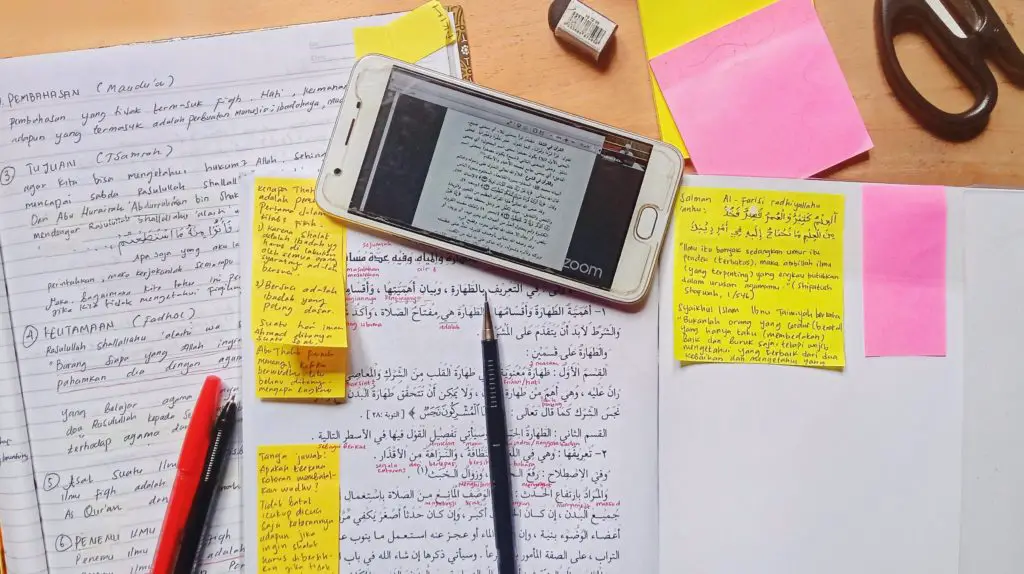 What factors other than high SAT/ACT scores determine your admission to the University of Maryland? 
1. Academics
Strong academic credentials matter a lot. Students having a GPA of 4.36 on a scale of 4 have a competitive edge over the students who have lower grades. Students who aspire to get into the University of Maryland should aim for straight A's in all the subjects. Straight A's or a greater number of A's dramatically increase your likelihood of being accepted into UMD. A person with average or below-average marks in high school will face impediments in getting into UMD.
2. Extracurricular Activities
It is not only the standardized test scores or academics that determine the fate of your admission to UMD, but there are other variables too. For example, if a student cannot score high on SAT/ACT or has average academic credentials, there are still chances of his/her enrollment in UMD. In addition, your involvement in different activities outside of the curricular domain builds up your impression of the institute.
Moreover, admission to UMD is very competitive, so you have to stand out to get admission. Your involvement in different activities can also give the institute a clear image of your interest apart from regular classes. For example, your involvement in community development, participation in sporting activities, or social cause can compensate for the deficiencies in academics or standardized test scores. Your achievements in life besides that academic, research that you may have done alongside others, or your position as a leader of any platform will also prove beneficial.  
3. Personal letter
Reputed universities like the University of Maryland greatly value a potential student's statement. Top-notch universities want to assess an individual goal and mission in life so that once they graduate, they positively impact the society where they come from. A student with a clear vision of life and a strong sense of purpose in life should not find it harder to get into UMD. Elite universities such as UMD want to get in the best students who can be an asset to the university once they step into the real world. The gauge of a student's ability to prove to be an asset via different among which Personal letter is cardinal. The institute also gets insights into the applicant l via his/her achievements, goals, mission, and experiences in life.
4. Recommendation letter
A few good teachers in your high school can also impact your admission to the University of Maryland. First, one needs to select the right teachers to write a recommendation letter for him/her. The University of Maryland asks every applicant to write two letters of recommendation. The teachers who will write your recommendation letter should be aware of your abilities, goals, and achievements in life so that he/she will write a comprehensive and accurate picture of you. Most importantly, your high school teachers must validate the characteristics, strengths, and achievements you have provided in your letter.
Conclusion
In conclusion, prestigious universities such as the University of Maryland assess a student on grounds other than mere SAT/ACT scores. The thing that can easily pave your way to UMD is high scores on SAT/ACT. High scores on standardized tests will not need other extraordinary validation on other fronts.
FAQ's
Is the university of Maryland a good university?
Yes, UMD is one of the most prestigious universities in the U.S.
What are the chances of getting into UMD with 1200 in SAT?
Very thin chances, still not impossible with exceptional extracurricular records.
Is the University of Maryland a private university?
No, the University of Maryland is a public university.