If you are worried about your college admission and you don't have any knowledge about the admission procedure, criteria, eligibility, Fees, structure, and a proper way to enter the College? In this article we shall see who decides if you get into College?
Don't worry!
 I will tell you how you get into the College of your wish and the admission procedure process,
See, the whole admission process in every College is in the hand of the college admission committee.
Ya, this is the fact that admission criteria and Eligibility may differ from College to College, but the process remains the same for each College.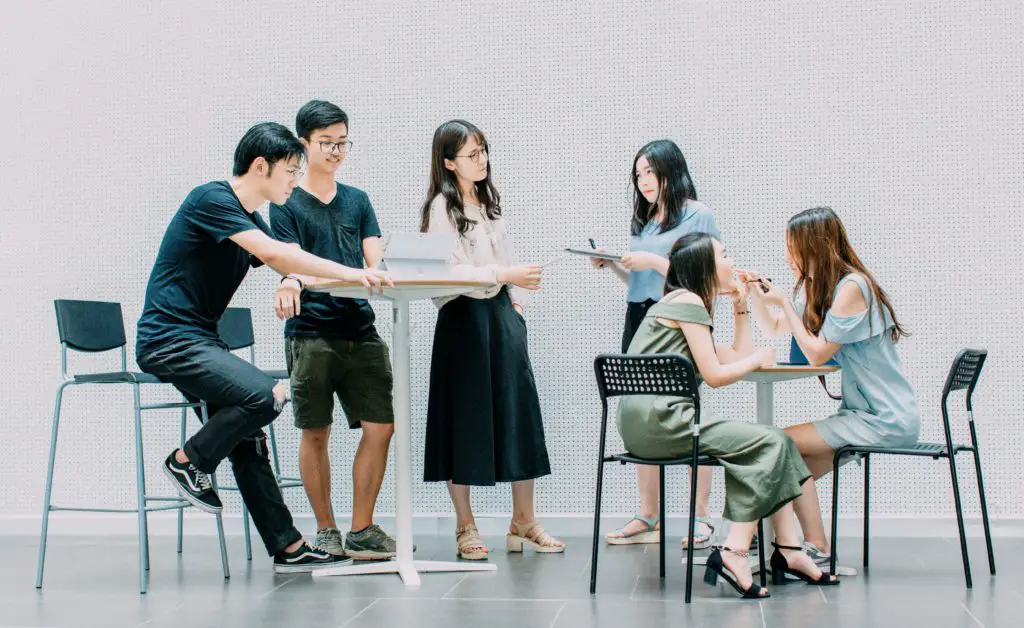 Basically, there are three rounds in the admission process
The Application and Resume round.
 Your Eligibility, extracurricular round.
The final decision was taken by the College admission officer.
 Now, let us discuss it one by one :
The Application and resume round. 
In this round candidate has to show his/her effort and interest to get into the College, where the individual should fill in his/her general information, as asked by the college admission cell, and your resume, which tells College about your past achievements, grades, behavior, and your work potential. So, you must ensure that your resume should be great and marked up to the point as реr college requirements.
2. Your Eligibility and extracurricular round.
In the second round, colleges usually make you in based on test scores, GPA, enrolment quota, and other pre-defined criteria. Also, they were going through your parent's education and family financial background to get the best-fit students for their institution; your extracurricular section sometimes increases your chance to win by 5- 10% as colleges also want their recognition and reputation not only in academic but also in non-academic activities.
3.  The third and very important round is the "decision-making round by college admission officer (CAO)
Many other criteria are now induced in this round, As CAO has to choose the best candidates for College so that the particular student helps the College reach its own admissions retention, graduation & alumni goal.
Here, Your essay, short answer, and your thinking ability make a great impact on admission decisions, which can boost your chance of getting in. Also, the letter of recommendation, and reports from your teacher and counselor, make a huge chance to get into your dream college. One should always try for a good recommendation; if it is possible as this is basic human nature, People can trust easily when they hear something from their close one, so you must go for it.
How College actually Evaluates your Application
Submission of Application
All your general details will be filled up in the application form, like your financial condition, parents and/or guardians' occupation, family education background, your previous school, your character certificate, and even your nationality.
Academic Background section
This section helps colleges to judge your performance like GPA, test score, rank, and other achievements in your master's field. On behalf of these, they will decide whether you are eligible for them or not. So, your academics must be good enough to crack the minimum criteria, which may be a 3 GPA (minimum).
Strength of your script subject
You must score high in your chosen subject, which is also called the subject of interest; the admission cell mainly focuses on your subject, not only academics but also your achievement in your subjects in non-academic's functions. So, make sure to strengthen your subject much as you can.
Essay writing and Extra-curricular
This is the very important part of the admission process; this is where the decision can process; this is where the decision can turn up to 180⁰ from your winning to your failure or from your failure to your winning. That's why essay witting is the most important part of the admission process. A good essay can get your dream college or even can spoil your whole hard work which you made to get into your dream college, and also your extracurricular activities your achievements in the different fields also boost up your chance to get in, as colleges mainly in search of students who can fulfill their admission retention, graduation and alumni goal.  
Letter of recommendation
Last but not least, this one may be the greatest advantage for any student if the college admission officer gets a letter of recommendation and report from your teachers and counselor. This will make a huge impact on уour admission.
How does your resume make a good impact?
A well-designed and structured resume can impress the admission cell; a resume is said to be your professional identity card. It shows your complete identity about your achievements, your willpower, positivity, and efforts. Also, your energy level and enthusiasm can also make a difference.
Based on scholarship
In addition, I would like to aware you of scholarships provided by colleges.
Many colleges and institutions provide scholarships to the top students so that students feel motivated and enthusiastic about getting a better result in the urge of scholarship and performing their best in their academics, mainly scholarship given based on the GPA and test score or class rank, which is conducted by either by the institution itself or by government bodies.
Every year students who get scholarships are more likely to be productive and with great academic performance as they are full of motivation to get the same scholarship in the upcoming years, too, so that's the reason why you should also go for the scholarship programs which is conducted by the various bodies. 
Colleges also provide scholarships to the students because they don't want to lose the bright future of the country, which should be off course from their reputed College, and such students help the colleges to meet up their alumni goal.
Conclusion
So as we discuss above, the college admission committee and college admission officer id decide whether you get into the College or not, so don't give them any reason to reject you. Be your best version and show your higher potential to the admission cell.
 All the best for your bright future, and be the better version of yourself every day.