Introduction
Established in 1885, The College of New Jersey still holds a good reputation in the academic field. TCNJ is well-reputed for being one of the most academically hard schools in the US. The TCNJ's courses demand that students work diligently and study thoroughly. The College of New Jersey is situated in the Ewing Township in New Jersey. TCNJ is divided into seven different schools dedicated to providing education in different fields. The institution offers an extensive range of undergraduate and master's degrees. However, TCNJ is widely known for providing more than 50 degrees in liberal arts. According to Times Higher Education, The College of New Jersey ranks 261 in the United States.  Here we will see about What SAT Score is Required for The College of New Jersey?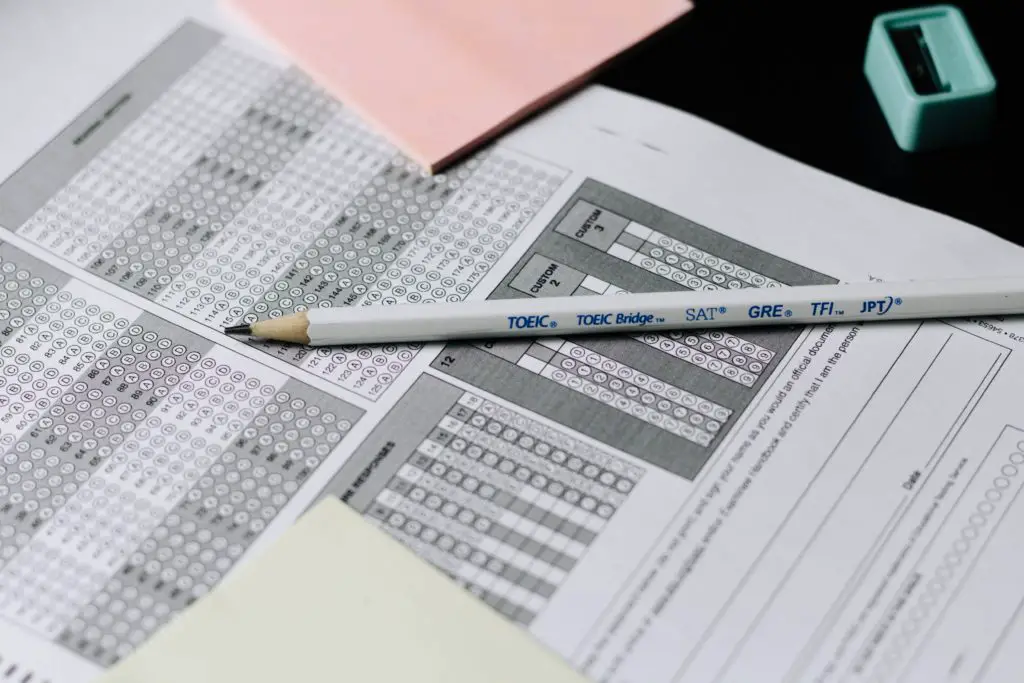 What SAT Score is Required for The College of New Jersey?
The standardized test score is usually deemed to be one of the most important factors that are considered during college admission. The mean SAT score of TCNJ is 1260. So, for your application to be considered you will require an SAT score of 1260. A student with the 25th percentile SAT score that is 1180 will be placed below average and a student with a 75th percentile that is 1340 will be placed above average. TCNJ wants to be at least in the middle. Another important factor is your GPA. Though colleges do not usually specify a cut-off GPA, there is always one. This GPA can be known by calculating the mean GPA of the current students of a particular college. In the case of TCNJ, the mean GPA is 3.66. If you intend to study at The College of New Jersey, you need to have a GPA of 3.66 or above. Looking at the average SAT score and the GPA required at The College of New Jersey we can conclude that the SAT score is not highly competitive but the GPA is.
How Can You Prepare for SAT at Home?
Are you confused about where to start your SAT preparation from? Don't worry you are not alone. Many students get confused about this. That is why we have brought you a bunch of tips to kick start your SAT preparation.
Read nonfictions- The SAT requires a lot of reading. You'll have to read five long, complex texts in one hour. There won't be very challenging questions but you can expect some tricky ones. In the reading part students often lose patience and energy and as a result, get distracted. So, to avoid this problem you need to be in the practice of reading long non-fictional paragraphs. You won't grow the habit of reading overnight, you need to practice. If you plan to take the SAT soon, it's a good idea to start reading now. You can start with the newspapers and magazines. Times is best for the ones who do not have a habit of reading at all. The students who already have a habit of reading and want to grow more can go for The New Yorker. If you prefer reading a newspaper then The New York Times would be best for you.
Practice grammar & mental math- If you think about all the sections of the SAT, you will realize that the grammar portion is the easiest one to prepare for. In the Verbal Section, around 50% of the questions are from the grammar part. If you are sure that you have a strong base in grammar then just brush up on it. In case you feel like you need more practice and sharpen your grammar then it is wiser to start doing it now. Mental math is another crucial part of SAT. One of the maths sections won't allow you to use your calculator You'll have to use your brain like a calculator for this. So, to avoid wasting your time you need to be in the practice of doing quick maths in your head.
Avoid cramming at all costs- When it comes to SAT preparation, last-minute cramming can be a terrible mistake. So, avoid it at all costs. When you cram things, you feel like you are retaining all the information. But sorry to burst your bubble, it's all temporary. For a few days, you might remember what you crammed but eventually, you forget them all. So, it is highly recommended by experts to study a topic and review it at least once a week. It will be easier for you to remember what you have learned if you revise the topics at regular intervals. 
Go for the best possible study materials- Study materials have a pivotal role to play in your SAT. There is a wide collection of study materials available for SAT preparation. But only some of them can boost your score while others can hurt it badly. So, ALWAYS choose the best for you. 
Take practice tests- You should familiarise yourself with the test's format and time restriction. One of the most difficult aspects of the SAT for students is the time constraint. Take as many practice tests as you can and try to complete them within the allotted time. If you can do this you can be confident on the day of the exam that you won't face the problem with a shortage of time. 
Conclusion
We are now at the end of the article and it can be said that we are quite clear on the SAT score you need to have to get into TCNJ. We have also been clear on the fact that TCNJ is very competitive when it comes to GPA. So, you'll need a strong GPA in addition to a solid SAT score. From this article, hopefully, you have got an idea about how to prepare for SAT. So, now all you need to do is fix a date on which you want to take the test and start preparation from today.
Frequently Asked Questions
What is the acceptance rate of TCNJ?
The acceptance rate of TCNJ is moderately high. It's around 50%.
What is the ranking of TCNJ?
Times Higher Education has ranked the college at 261st position in the US.
Is SAT hard?
SAT is not labeled as hard as much as it is labeled as tricky. So, get ready to hammer your brain.