Introduction
The foundation of Wesleyan University leads back to 1831 when its founders thought of developing a liberal arts community consisting of practical idealists and critical thinkers. Their campus is historic and possesses a collaborative learning and educational environment. Let us know 'Wesleyan University Transfer Acceptance Rate'.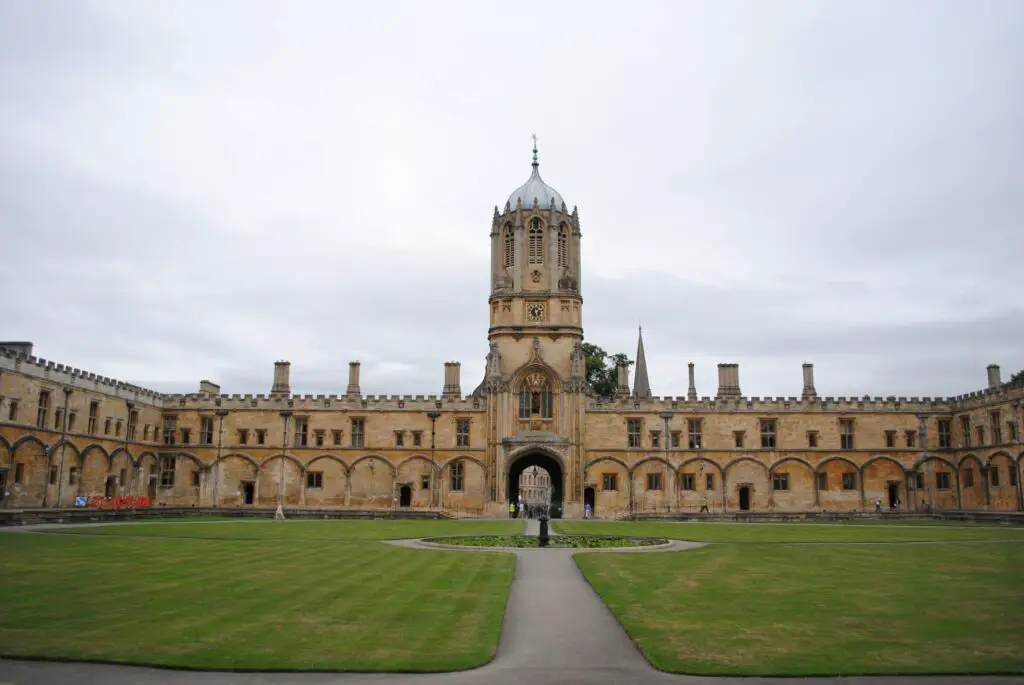 For every new semester of Wesleyan University, the students are asked to apply freshly or transfer from other universities to their campus. The acceptance rate of transfer students depends on the fact that the applicants fulfill all the requirements asked by the University, provided to applicants when they contact the University. This article will share details related to the Wesleyan University transfer acceptance rate.
Wesleyan University Transfer Acceptance Rate
The number of transfer applications received in 2019 was 660. Among those applications, the University accepted an application from 159 students. So we can say that the acceptance rate was 24.09% in 2019. Getting transferred and accepted to Wesleyan University is challenging. In 2021 admissions, the transfer acceptance rate was 22%. The number of transfer students accepted in fall 2021 was 60, whereas spring 2021 accepted 15 transfer students. The transfer-student ratio at Wesleyan University is 3%.
Wesleyan University Transfer Students
Wesleyan University gives acceptance to other educational institutions and community college students on its campus as transfer students. Wesleyan transfer students are approved when they come from other four-year colleges and universities or two-year colleges. The four-year and two years transferees are called sophomores and juniors at Wesleyan University.
Transfer students can have access to there in less than three years. Like all other prominent educational institutions, transfer students' admission and selection process requires academic and documented preparation. The administration and faculty of Wesleyan University designed the criteria. 
Wesleyan University Transfer Acceptance Rate
The transfer acceptance rate at Wesleyan University was 24.09% in 2019, which has reduced to 22% in 2021. Among the complete student body, 5% are transfer students. The acceptance rate was reasonable, but how much was the yield, i.e., how many students enrolled? The enrollment was nearly 25.79% in 2019, which means 41 students enrolled. In 2021, almost similar acceptance and enrollment rate was witnessed.
Documents required for transfer students
Basic Documents
A high school transcript is required in some cases of transfer students. A college transcript is required from all students applying for transfer admission. The University requires a personal statement essay from all the students applying. Standardized test scores are not required from students.
Good Standing Statement and Interview
The University requires all students' excellent standing statements from the previous institution. The interview is recommended for all students.
Two instructor evaluations
It is a must to submit two instructor evaluations from college teachers to the University.
SAT Scores 
Submitting SAT scores is unnecessary, but it is up to the students to decide if they want to present them based on their performance.
Application Fee
A $65 non-refundable application fee will be submitted with the application form.
Transfer Deadlines
The fall Transfer Deadline is March 15th, whereas the decision date notification should come by May 15th for fall admissions. The spring Transfer Deadline is November 1st, whereas the decision date notification should arrive by December 11th for fall admissions.
Credits
Courses works are creditable, and the University provides credit reviews before allowing admission to the University. The course must be taken at the campus level, the course should be similar to the one offered at this University, and C- or better grades must be taken to avail of admission opportunities.
Transfer GPA requirements
A minimum college GPA and the high school GPA of 2.5 is required from transfer students.
Status of Transfer
If a student has completed a full year of college, he gets eligible to become a transfer student at Wesleyan University. The second condition that makes a student suitable to transfer to the University is having six Wesleyan credits when maturing. Each Wesleyan credit is equal to four semester hours or six quarter hours.
You become a first-year applicant when you take college courses through high school. There is no second bachelor's degree in the University.
Interrupted education students
Those applicants who were not able to pursue their studies in a regular pattern, whether in school or college or they were home-schooled, must explain their educational journey in the admission essay or personal statement so that the University is well aware of their academic abilities and reasons behind your discontinuation in your studies.
Reapplication Criteria
Those applicants who applied to the University but never matriculated can re-apply and present a new application to the University. Those applicants who faced rejection must wait for a year at least to apply again to the University.
Transfer students and financial help
Wesleyan university provides every deserving student with the required financial aid, even if they are transfer students. If they demonstrate the fulfillment of the worthy candidate's criteria, the University lines them up with deserving students for financial aid. This commitment is fulfilled each year after the enrollment of transfer students.
In the first two semesters, the students who miss the financial aid deadline or who mention in their applications that they will not apply for financial aid are not provided with any financial help.
Disqualification from financial aid
Foreign transfer students are not eligible for transfer students' financial aid programs.
Undocumented students, or those who are categorized as DACA and graduate from US High School, are not eligible for financial aid.
Temporary residents or non-US citizens who apply as transfer students and ask for financial aid are not provided with this opportunity. Those applicants who are non-US residents and they can afford to study at Wesleyan University must provide sufficient documents to prove that they can quickly finish their studies without any help required.
Conclusion
Wesleyan University is recommended to join as a transfer student because you can groom your academic abilities through the best professors available. You are given full opportunities to complete your education with pride. The transfer acceptance rate of Wesleyan university is almost 24.09% which is a competitive rate. Although the minimum requirement of a GPA is 2.5 due to competition, you must ensure that you reach at least a 3.33 GPA or, even better, 3.8. You must also provide access to your test scores to ensure a smooth entrance into the University, but it is not a compulsory requirement. 
FAQ's
Is it hard to get accepted into Wesleyan university as a transfer student?
The transfer acceptance rate of Wesleyan University is 24.09 % which is a competitive rate. If you fulfill all the admission requirements, then it is not much difficult to get accepted as a transfer student. 
What GPA do you require to transfer to Wesleyan university?
The minimum GPA requirement is 2.5, but applying is always recommended if you have a GPA of more than 3.3 because competition is too high among transfer students.
Are spring transfers acceptable at Wesleyan University?
Yes, spring transfer students are acceptable at Wesleyan University. It allows at least 15 students to join as transfer students in their spring semester. This number is higher for fall students, which is nearly 60.