Getting into a school like Stanford is a big deal no matter what program you apply for. The school's prestige makes it an exclusive choice for the best amongst the best. Many people wonder if the general acceptance rate applies to Stanford Medical School, and the hard truth is that it does not. Despite the general acceptance rate being low, the med school's acceptance numbers are even lower. Therefore, this article is going to give the rundown of what to know before you apply, and how to make your chances stronger.  Here e will see about Stanford medical school acceptance rate
To be frank, the Stanford medical school acceptance rate is low. In 2021, the school had 7506 applicants, of which only 90 applicants were accepted. This makes their acceptance rate a measly 1.19 percent. For clarity, this implies for every 100 applications, only two applicants get into the school.
The fact that the numbers are so low is very heartbreaking. However, people are getting in, so the possibility does exist, and you can make your dream come through if you have the right information to guide you in your application filing process.  Here are some things to know about Stanford Medical school before starting the application process.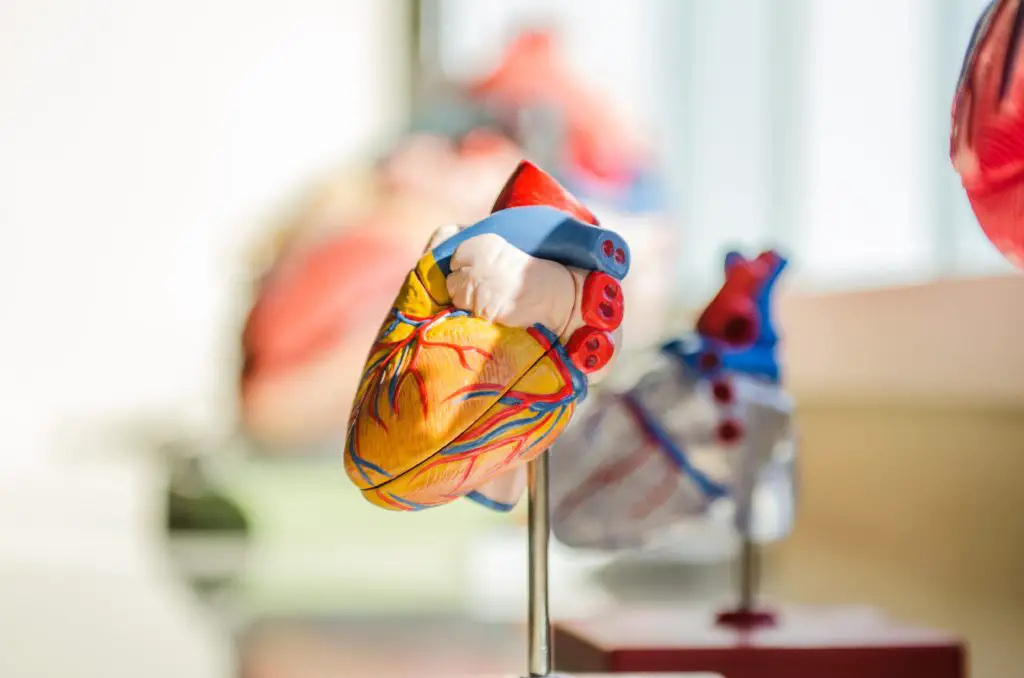 Overview Of Stanford Medical School 
Stanford School of medicine came to light in the 1800s. The school was created in the year 1858 and has roots in the Medical department of the University of the Pacific. The school is located in California and is arguably the best medical school in the state. 
Stanford Med school is at the forefront of cutting-edge medical research. The school aims to be the top medical research facility and hopes to create innovative practices in patient care, education and research. 
The med school is at the top of bio-medical research and innovation. They have been involved in countless groundbreaking research, clinical therapies, and protocols in both medical and teaching. 
The school's curriculum is unique and its teachers are amongst the best and most sought after in the profession. The University recruits exceptional researchers and professionals into its ranks annually. However, to be part of their exclusive crop, you first have to meet up to the bar the school has raised with its acceptance rate
Medical Programs Available In Stanford Medical School
The Medical school has 9 medical programs available for students to choose from. Here are some of the medical programs you can choose from at Stanford Medical School:
MD program
PhD/MSM program
MD/MS Degree
MD/MPH Program
MD/ MBA Program
MD/MPP Degree
MD/JD Program
MD/Ph.D. Program 
MD/Berg Scholars Programs
Each program has its unique acceptance rates, so the chances get slimmer depending on your preferred program. 
Recommended Prerequisite Courses For Stanford Medical School?
The school recommends medical applicants have proven knowledge In the appropriate science and non-science courses. Applicants that are interested in studying medicine in Medical School are expected to have skills and experience in:
Physics 
Biology
Chemistry
Mathematics
communication
Fluency in a foreign language 
Behavioral and Social Sciences 
Laboratory/ Field Experiment 
Criteria to Consider Before Applying to Stanford Med 
Many factors play into the selection process at Stanford. Some of the things that are looked out for in your application include:
MCAT Score
A major factor in the selection process is the MCAT score. Stanford expects interested applicants to score a minimum of 519 in their MCAT results,.raising the bar far and beyond the abilities of the average student. The score is difficult for even the best of students, yet it is a compulsory requirement in the selection process. This is the major reason the school's acceptance rate is very low. Stanford employs the Supers scoring system for MCAT scores. This means they calculate the cumulative score you got in each section from all the exams you have written.
GPA
The average GPA of freshmen accepted into the Stanford Medical School is 3.89. Candidates with lower GPAs should consider other schools who accept lower GPAs as Stanford does not consider anything lower. 
Application Essays 
The next important factor is a great Application Essay. The school attaches a lot of importance to personal statements and secondary essays. The personal statement is a great way to distinguish yourself with your background and reasons for choosing the school and program. 
Recommendation letters
Another important feature of a great applicant is quality recommendation letters. The selection process weeds out many Applicants who present recommendations that are not exquisite.
Here is some information to guide you while you prepare your recommendation letters:
You are required to submit a minimum of three and a maximum of Six individual recommendation letters.
Stanford med School considers three-letter options ( Individual Letters, Letter packets, and committee letters).
Committee letters are not required, therefore there isn't any special consideration attached to them specifically.
All Recommendation letters must have Official letterhead and are signed by the author or committee.
Letters are to be submitted with contact information such as the Email address or phone numbers of the authors
Extracurricular Activities
Stanford Medical school like many other ivy league schools values the extracurricular activities that you have done and how they relate to medicine. Applicants must have participated in different extracurricular activities of such nature before they matriculate. Extracurricular activities show the level of social and practical interactions you have with the medical profession.
Some tips on what to present are:
submit relevant activities
quality is far better than quantity
include activities that distinguish your abilities and show commendable traits and achievement
submit activities that show your interest in humanity and preserving life. 
Interview
If you are successful and your application meets all the selection criteria, an interview follows. The interview is an important final stage of the admission process. In 2021 480 students got interviewed, and only 90 were selected. Stanford interviews are Multiple Mini Interviews, where students are frequently relocated to different rooms to be questioned. Prepare yourself with different MMI practice questions to increase your chances.
What is Stanford Medical School Tuition
Tuition is another thing to consider in your educational pursuits. Doctors are not cheap to visit, so becoming one would not be any cheaper. A student who plans to stay off-campus should be expecting to spend close to 85,000 dollars for their first year at Stanford Medical school. This includes a $45,306 tuition, $25,274 for housing, $5000 in transportation expenses alongside books and supplies then $2,625 for other fees. Expenses will reduce in subsequent years, and people cut costs by having roommates, carpooling, and other economical choices. The costs of books will also drop after the third year.
Stanford Medical School Ranking
Stanford ranks among some of the best schools in the world. It's famous for its quality faculties, research endeavors and is in the top ten categories on almost every list from verifiable observers. 
The U.S News & World Report puts Stanford Med on the number 22 spot for top schools for primary care and ranks the school 4th on the list of top schools for research. The site has also given the school top ten positions for psychiatry, surgery, radiology, optometry, and many more.
On topuniversities.com, Stanford is the 4th best school in the world, the only schools rated higher are Oxford, Cambridge, and Harvard. 
Stanford Med Notable Alumni 
Stanford Med is highly regarded in the medical world and is responsible for training some of the best practitioners in the profession. The school's alumni have achieved great feats in their practice, increasing the knowledge of the medical world on human medicinal therapy and practices.
Some of the school's most notable alumni are:
Dr. Irving Weissman: Dr. Weissman graduated from the historic institute in the year 1965 and has become a renowned figure for pioneering practices and methods for stem cell detection. He is a recipient of many awards and has been elected many times to the National Academy for Sciences. Dr. Weissman currently serves as a director on the board of Stanford's Institute Of Stem Cell Biology and Regenerative Medicine.
Dr. Randall Griepp: Dr. Randall is one of the surgeons who performed the first successful heart transplant. The National Heart, Lung, and Blood Institute has given the doctor up to 8 million dollars in grant money. The doctor is currently a professor at the Icahn School of Medicine in New York City. 
Cheri Blauwet: The Olympic gold winner graduated from Stanford Med in 2009. she is a respected medical practitioner and is renowned for her achievements in Paralympic Wheelchair racing. The Stanford alumni have won both silver and gold medals and are another prime example of Stanford's exceptional list of Alumni. 
How To Improve Your Chances Of Getting Into Stanford Med
With all the information you have now, you are probably still wondering if there are other things to do to boost your chances of getting into Stanford Medical School. Here are some minor tips that can be applied to boost your chances of getting accepted by the University:
Apply early, the earlier the better your chances of getting picked or shortlisted are
Have the required GPA of 3,98, preferably 4.0 and above.
Aim for an MCAT total score of 519
kill your essays, I mean write something over and beyond
Find the best authorities to give you recommendation letters, distinguished alumni letters will look very impressive.
Can International Students Apply To Stanford Medical School?
Medical students can apply to Stanford Med. Both Local and international student acceptance rates are identical. The application process is also very similar except for a few minor alterations. Non-native English speakers are required to take an English proficiency test. Interested international applicants should consider the following:
initial view 
Duolingo English Test (DET)
PTE
IELTS
TOEFL
conditions that international students must meet before applying to Stanford med include:
A 1-year academic experience at a school in Canada, the US, or the UK
Bachelor's degree before matriculation
MCAT score exams must be written within four years prior to matriculation.
Does Stanford Med Offer any Funding Opportunities?
Stanford Medical School is not a cheap option. The school's tuition alone runs up to $45,000 and there are other expenses to account for. Some of the financial aid provided by Stanford Med include:
institutional aid
Stanford loan
Federal loans
External Funding Resources 
When is the Deadline for Applying to Stanford Medical School
The final deadline to submit all documents for consideration is early November. The time frame of the application process is divided into:
May -primary application is available on AMCAS
July to November- AMCAS applications are submitted and received/ supplemental invitations are sent 
Mid October- AMCAS application deadline 
November- final deadline for supplemental applications and Documents for consideration
Conclusion
Stanford Medical school ranks behind only three other universities In the world. The school has excellent facilities and facilities, and the medical school has produced some of the most renowned people in the profession, so of course, its acceptance rate is a minute 1.19%. However, with the right combination of the factors discussed above, you can make your application stand out and Stanford material.
Frequently Asked Questions
 MCAT score requirement to get into Stanford Med?
Stanford sets its minimum MCAT requirement at 519, the school will not consider students with a lower cumulative MCAT score.
What kind of Undergraduate Degree is required before applying for Stanford Med?
All programs are accepted for the MD program at Stanford Med 
Does Stanford Accept Transfer Students?
Stanford does not consider transfer students
Can I get into Stanford Med with a 3.79 GPA?
Stanford Med student's GPA average is 3.9, it's not impossible to have a 3.7 or lower, however, it depends on the other candidates and the quality of the other factors.