One of the most important things every student figures out before applying for any college or university is that's  institution acceptance rate. It helps us to determine how competitive it can be to get admitted to that college/university. In this article we shall see the Acceptance rate of Kennesaw State University
The acceptance rate of one of the prestigious colleges in Georgia that is Kennesaw State University is about 83% for undergraduate admissions and 77% for graduate admissions. According to reports, In the recent academic year, there was an enrollment of around 41000 students making it a lenient institute to take admission. For undergraduate admissions minimum GPA required is 2.17 and for graduate admissions, GRE / GMAT scores are considered along with the letters of recommendation, statement of purpose, and program-specific requirements. Apart from this, international students' SAR or ACT, official scorecard of English proficiency test, proof of financial support, health immunization certificate, and student visa are also considered. Non-fulfillment of any of the above mention criteria will lead to the cancellation of the application we will dive into more detail about the requirements to make it into the University below.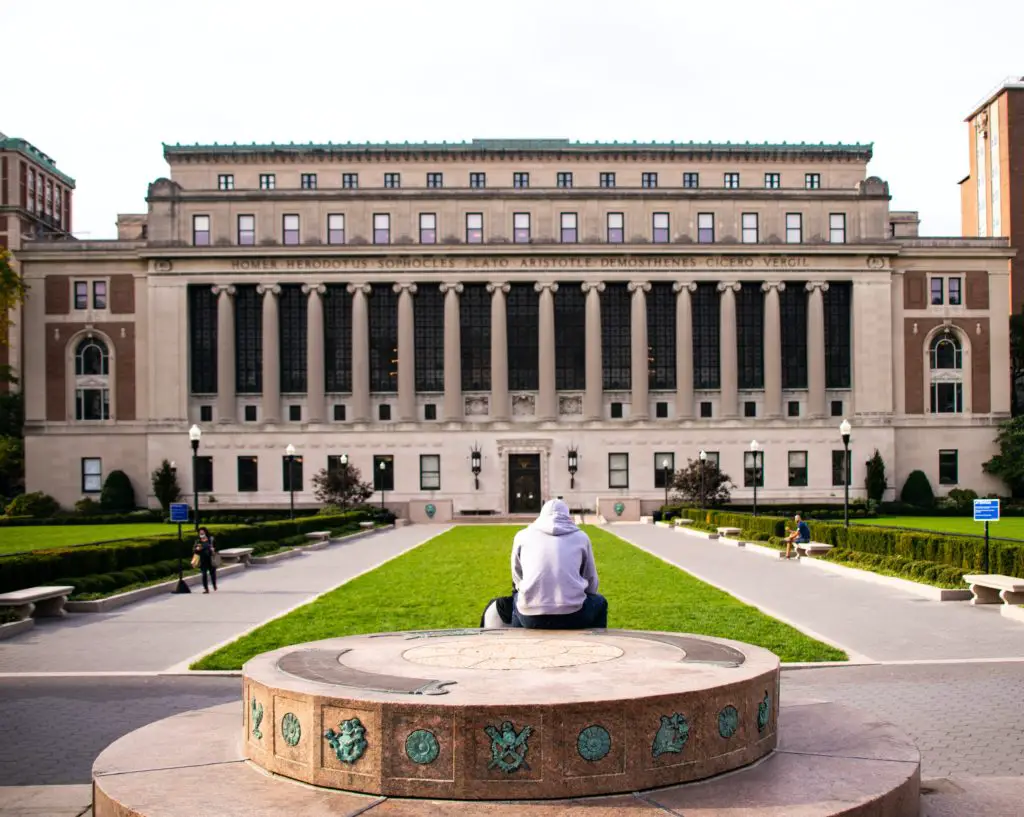 Requirements To Make Into The Acceptance Rate Of University
Minimum GPA
For undergraduate admissions minimum, required GPA for domestic students is 2.17 while for international students required GPA is 2.5 with standardized test scores and a GPA of 2.6 or more without standardized test scores. For graduate admissions student's undergraduate GPA is also considered along with other requirements, there minimum GPA required is about 3.2.
Standardized Test Scores
For graduate admissions international students apart from clearing GPA requirements must have a valid standardized test score along with meeting the universities cut-off. Acceptable standardized tests are SAT and ACT. Usually, the average composite SAT score goes around 1175 on the 1600 SAT scale, with around 580 in mathematics and 595 in the reading + writing section. While the average ACT score goes in the range of 19 to 25. 
For graduate admissions students GMAT / GRE scores are considered. The average GMAT score goes around 525 while the average GRE score varies around 150 in verbal out of 450 and 148 in Quantitative out of 600. 
However, the above-mentioned average scores are not mandatory as such, Student with a little bit lower scores as compared to above mention average scores are also admitted provided, they have strong work experience and letters of reference. 
English Language Proficiency Scorecard
Applying International candidates with a native language other than English need to showcase their English language proficiency. For this weekend appear for various English proficiency tests popular once include TOEFL IBT with the minimum required score for undergraduate admission being 79 and 80 for graduate admissions. 
The second exam is IELTS with a minimum 6.5 GPA score for undergraduate applicants and the same 6.5 GPA score for graduate applicants. In case, when the minimum score requirement is not made students can also get enrolled in the KSU English language program and can get conditional admission. 
Student visa for international candidates
For international students, it is mandatory to apply for a student visa to study in the USA after applicants have received their official letter of acceptance from Kennesaw State University. After getting the letter of acceptance an additional form is also issued to candidate called the I-20 form along with I-20 form, the following documents are also required to be submitted to apply for a student visa which is as follows:- 
1. Academic Report Cards
2. Valid English Proficiency Test Scorecard
3. Passport
4. University's Letter Of Acceptance
5. Proof of Financial Support
6. Receipt of SEVIS Fee
After verification of all the above documents mentioned applicant will be called for a scheduled Visa Interview.
Without standardized tests for graduate admissions
Applicants seeking admission for graduation can get enroll without providing standardized test scores as discussed before, under certain special conditions there as follows: –
1. If an applicant has four or more years of relevant work experience earned after receiving their first bachelor's degree or ; 
2. A GPA of 3.5 or above in undergraduate academics.
After fulfilling the above mention conditions, one must follow the following steps to avail of admission without giving standardized test scores:-
Send a letter outlining the prior work experience ; 
Current Resume ; 
At least two letters of recommendation by former or current supervisors, professors, or professional colleagues.
Statement of purpose describing the Career goals and Educational goals. 
Ques. What is the Kennesaw State University ranking?
According to Forbes, Kennesaw State University ranks at the following numbers:- 
237 in public colleges listing; 
253 in research college listings;
1117 in the south College listings. 
Domestically Kennesaw ranks 5th in Georgia University ranking along with University coming in the top 10 universities of Georgia for law-based courses.
Ques. How much money do Alums of Kennesaw State University make? 
According to a study of graduates' salaries, Kennesaw State University alums with under-graduation make around USD 49,000 within 5 years of their work experience and a median mid-career salary of around USD 91,000 within 10 or more years of work experience.
According to University's placement report, the highest-paying degree at Kennesaw State University is a bachelor's in science with an annual yield salary of about USD 74,000 during the early years of working. 
Ques. How many different semesters in taking at Kennesaw State University?
For undergraduate admissions, there are two different semester intakes that is :-
Spring Intake;
Fall Intake;
While for graduate admissions three different types of intakes is:-
Summer Intake ;
Fall Intake ;
Spring Intake ;
Conclusion
Thus, lenient eligibility criteria and a high acceptance rate that is 83%, make KSU an easy to medium competitive level University to enter. University have also a strong Alumni network which helps students in their job or working years. The University fee structure is also affordable, though University provides financial aid to financially weaker candidates. Students after graduating from KSU earn a descent package of around USD 49,000 per annum.
Frequently Asked Questions
Q.1 Can a student with quite less SAT or ACT scores can take admitted to KSU?
Ans.1 Yes, students with quite less SAT or ACT scores can take admitted to KSU provided they have an aggregate GPA of 3.5 or above in their higher classes and have a strong background in non-academic activities as well.
Q.2 Does University provides Financial Aid?
Ans.2 Yes, University provides scholarships to Economically Weaker Candidates.
Q.3 Can a student be admitted without GRE scores for graduation? 
Ans.3 In special cases, the GRE requirement may be waived at the discretion of individual graduate programs, provided they have a GPA of 3.5 or above their undergraduates and have at least 4 years of working experience.
Q.4 How much GRE score is required for MS programs?
Ans.4 Applicant's scores are expected to be in the following range: – 
Minimum 153 in the verbal test;
Minimum 155 in the quantitative test; 
At least 3 GPA in the analytical test.
Q.5 does Kennesaw accept Application fee waivers?
Ans. 5 KSU accepts application fee waivers from the college board, NAC AC, and the ACT. If an applicant has an acceptable fee waiver they may upload a soft copy at the KSU application code request form.