What makes a University good is the quality of services it provides for its students. The quality of services determines how rigorous the educational system would be, how benefitting the financial aid is to the students, and how efficient the health care service is among others.  In this article we shall see Is Stockton University is a Good School?
Stockton University is known for its ability to provide a wide range of liberal programs to students of diverse nationalities, especially those who are underrepresented. It provides access to liberal studies in the arts, sciences, social sciences, and professional education.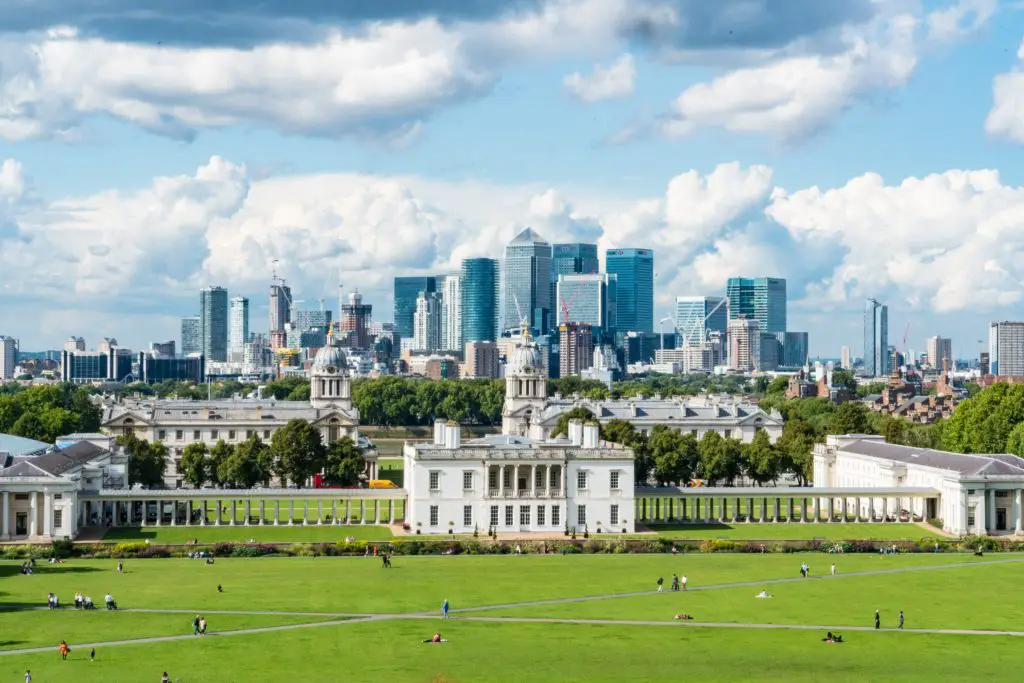 What Makes Stockton University A Good University?
Stockton University provides a lot of resources to its students. These resources make their academic lives easy and worthwhile. They are availed of the opportunity to access resources that would aid their learning, thus, making them academically excellent. When students are not provided with adequate school resources which would be identified and explained soon, they feel lost and are unable to identify where to start. This results in poor academic performance, sometimes, they lose interest generally in anything about college. This is what Stockton University tries to avoid by providing various academic and non-academic resources for its students. These resources provide adequate services for the students of Stockton University. They are availed of various opportunities which the university's famous nature avails them. Also, they have their interest as one of the most important school's agenda. The students of Stockton University are quite thrilled that their schooling has been made fun of them. Since their basic student needs have been met, they just need to channel enough time to studying, and planning their career path. When students are more focused, they produce excellent academic results. Below are some of the available resources and the services they offer at Stockton University.
Academic Advising
Academic Tutoring Center
Athletic and Recreations
The Washington Internship
Campus Life
Career Education and Development
Distance Education
First Ospreys
Health Services
Library
Police Department
Shuttle Services
Academic Advising 
Stockton University assists students in getting information regarding their overall academic concerns. They are educated on how the whole academic program would run, how long it will take, and when they would be graduating. The orientation they receive will guide how they manage their daily academic responsibility.
Academic Tutoring Center
Asides from attending lectures, some students need extra academic coaching to meet up with their daily study targets. This is why the school has put in place tutorial centers, which would assist the students in further understanding of courses. Some of the courses available in tutorial centers are Mathematics, Writing, etc.
Athletic And Recreation 
Students who participate in athletics and recreational activities are known to be more physically healthy than students who do not. Asides from physical health, access to athletic and recreational activities provides students with organizational skills and team spirit. They learn how to work together, and create activities.
The Washington Internship
Stockton University is affiliated with the nation's largest internship organization, The Washington Center. This gives students of the university leverage in gaining internship opportunities there. They live, work and study in Washington, D.C. The experience they gain prepares them well for the life after school.
Campus Life
Stockton University provides an environment of development for its students. The school's vibrant community provides students with diverse learning services which aid their learning experiences. For instance, the school can offer students the opportunity to take up some developmental roles like writing, editing, and organizing programs.
Career Education And Development 
This service is for both students and alumni. It helps them build the courage they need to achieve their dreams, by exposing them to various career paths and advises on how they can climb these paths. In summary, it can be said that this service preaches the dictum "DREAM IT… DO IT."
Distance Education 
This enables students who are far away to take courses online, and sometimes, hybrid (online and physically). However, international students are limited to taking one course per semester. The good thing about distance education is that it allows you to study from home. You don't have to travel miles to receive lectures. Besides, it favors those who are working or have a family.
First Ospreys
This service considers the interest of the first generation, low-income, and underrepresented students. First-generation students are students whose parents didn't get a four-year college education in the United States. The school makes sure these sets of students are being heard, and their values in the school are recognized. 
Health Services
Stockton University provides a good health care facility for its student at cost-efficient rates. This exposes students to health services, encouraging them to do frequent medical checkups and attend health seminars that would educate them on how well to take care of their physical and mental health.
Library
The Richard E Bjork library, located in the F-Wing, provides students access to over 40,000 electronic journals, 125 public-access computers, and a wireless computer network. Also, the library has over 500 seats and provides spaces for both group and individual study. 
The Police Department 
The police department secures the school environment and keeps the students safe. A safe and secured environment enables the students to study adequately devoid of fear of being attacked or manipulated. Stockton University police department doesn't work alone, they work with the local, state, county, and federal police forces. This way, the school's tight security is ensured. 
Shuttle Service
The school management provides free transportation services for students and staff. The New Atlantic Campus has an everyday campus service. This service saves the faculty, staff, and students transportation costs. They also enjoy easy mobility around the campus, and this increases their chance of having a worthwhile experience at the university. 
The above-explained resources have been able to show that Stockton University is a good school, a university that caters well for the overall welfare of its students, its faculty, and its staff.
Conclusion 
Stockton University with its available services has met up with the criteria that qualify it to be a good school. Its intentionality towards its student's academic and social welfare, the comfort of its faculty, staff, and students, and concern for its alumni cannot be found everywhere. This makes it one of the best schools in the United States.
Frequently Asked Questions
1) Where is Stockton University located?
Answer
Stockton University is located at 101 Vera King Farris Dr, Galloway, NJ 08205, USA
2) What is Stockton University's ranking among the regional universities in the North?
Answer
Stockton University ranks 7th, among public universities in the United States news in 2020.