If there's a home for international students, it would be New York University. It is a globally leading education institute with the highest number of international students in all of the US. New York University education is not an expense, one would deem 'cheap'. Its tuition ranks as some of the most expensive ones among its peer Universities which most of its students cannot afford. Let's check-> Is NYU need-blind for international students?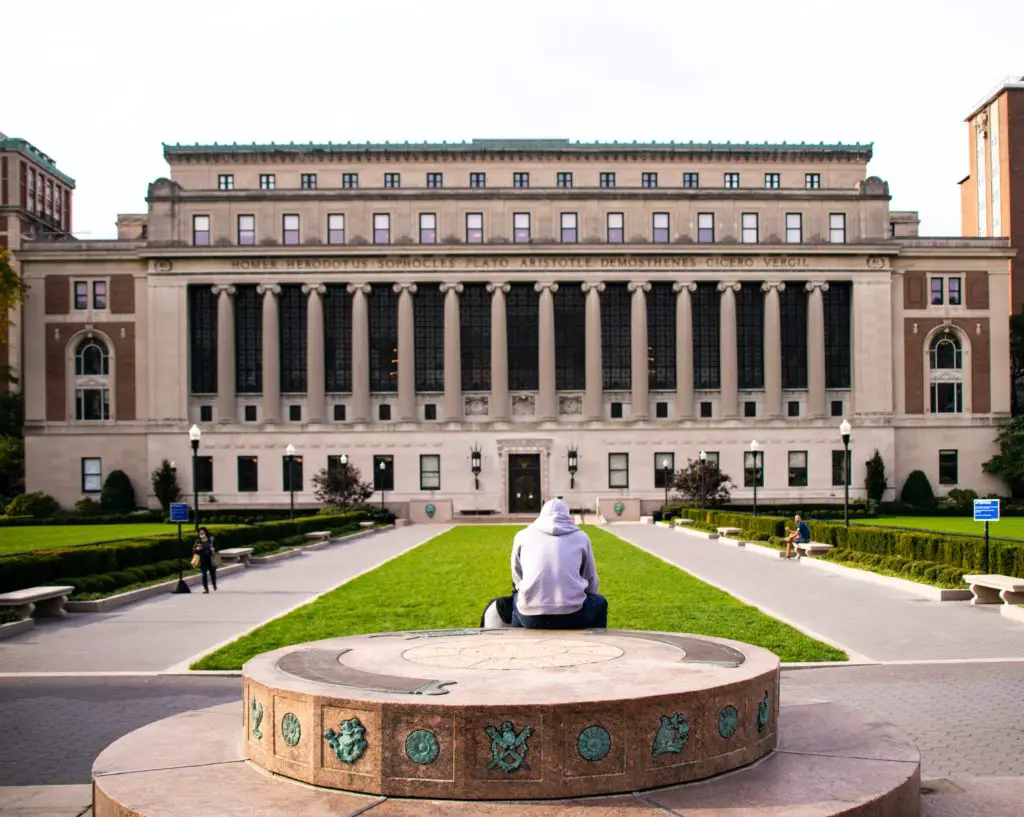 NYU and Financial aid for international students
To this day, NYU has enrolled students from over 130 countries following a common admission process (generally). Many students have socially admitted to receiving scholarships by NYU of over $19000 as CAS scholarships. On average, NYU provides financial aid of $37000, a Pell grant of 20%, over 2 million dollars awarded to researched students, and high salaries for NYU graduates.
At NYU, financial aid is given to all its first-year students and not further than that. Formerly, NYU provided aid up to a certain amount but as of class 2025 (graduation year), NYU is aiding 100% of the demonstrated need of all students. 
If a student is looking to apply for financial aid at NYU, there will be certain requirements: 
CSS(College Scholarship Service) Profile: It is an application required by 300 colleges from students looking for financial aid. The formation of CSS can be a complex process. All international students looking for institutional financial aid( non-government aid) are required to give the CSS profile before a certain deadline.
FAFSA (Federal Application for Financial Student Aid): It is a requirement for all freshmen U.S. citizens, permanent residents of the country, and all non-citizens eligible for both institutional aid and federal financial aid.
What options of financial aid does NYU offer?
Stern School of Business
New York University's Stern School of Business is ranked as an excellent school for Business courses coming in 14th position among all. It has an acceptance rate of around 30% with a minimum of 3.6 GPA. 
NYU Stern offers several opportunities for financial aid to its international students-
Scholarships and grants: Scholarships are awarded to students rather than given based on their merit. No applications are necessary for them.
Private loans: Students at Stern get various alternatives to private loans, some even to the extent of full Cost of Attendance.
Stern does not only provide institutional financial aid but also encourages its students toward private sources of aid-
Private Grants & Scholarships: If the student has associations with any organization, they may contact it for grants and scholarships. Several organizations avidly support in-need students. 
Government Support: Many countries are willing to support the education of their students and hence keep provisions for the same. Students can reach out to the government representatives of their country for assistance in financial aid.
Tisch School of the Arts
It is one of the two colleges of NYU University and one that specializes in educating artistic majors like drama, and theater. Tisch School of the Arts has built a well-known image as a prestigious school providing quality education.
All international students are required to inform the college authorities about the need for financial assistance at the time of the portfolio interview; however, no separate application is needed for the same. This is only applicable to students applying to design for stage and film. 
The financial aid will be given in the form of fellowships, scholarships, PA positions, etc. The University of NYU encourages external aid forms as well.
Conclusion 
New York University is a Need Aware University, one with dynamic nature of financial assistance for its international students. Along the line, it has reportedly gone from providing for minimum expenses to granting full-fledged scholarships to students.
Will I be able to apply to NYU for aid in my second year as an international student?
No, financial aid is only given to international students who are first-year applicants. The students must mention the need for aid in their college application along with other requirements and also give proof to NYU that further years' tuition would be covered by the student's family. 
Can non-citizen students renew their scholarships?
All the non-citizen students meeting the eligibility criteria can apply to renew their scholarships. For the same, they would need an updated FAFSA.
Does NYU have any social association clubs and extracurricular activities?
NYU has over 400 clubs and organizations; Fraternity and sorority houses, Student and class media, and a program board. Extracurricular activities include; varsity sports, club sports, instrumental music, community services, and much more.
Is there on-campus employment at NYU for international students?
NYU has a versatile set of employment options for America's native as well as international students. A credit-bearing course is required for the students to be eligible for employment and stipends are awarded based on experience.