Elmhurst University, previously known as Elmhurst College, is a private non-profit, liberal arts institution located in Elmhurst, Illinois. Let's check-> Is Elmhurst College a good college?
Elmhurst is ranked Number 3 in Best Chicago Nursing Schools, Number 4 in Nursing Schools in Illinois. Its 2021 Illinois University Ranking is 19. Elmhurst University is ranked Number 17 in Regional Universities Midwest.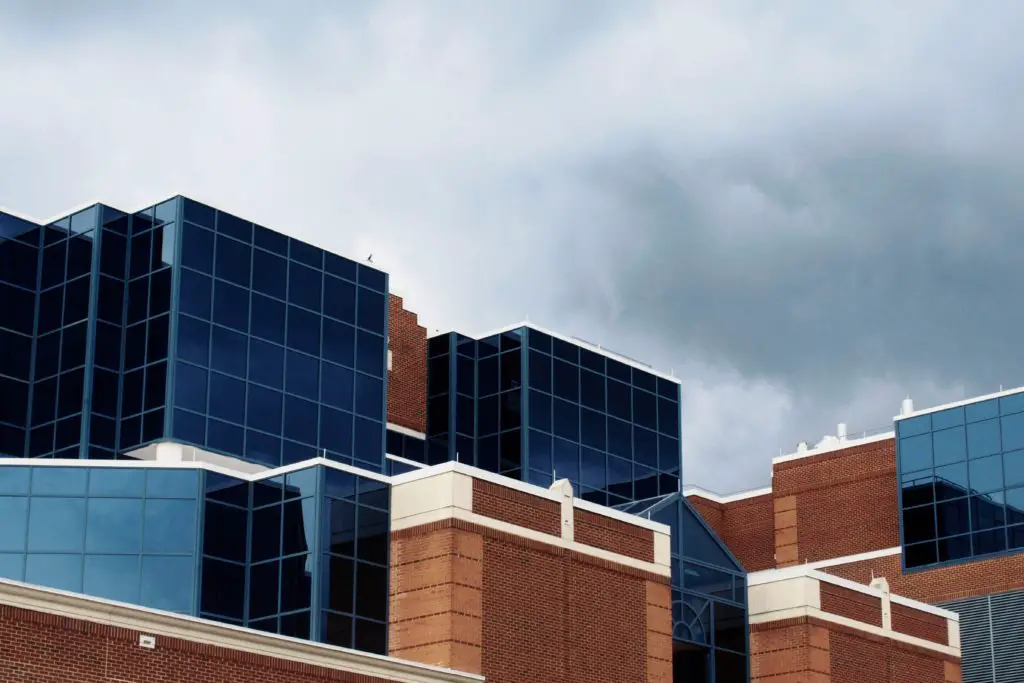 About Elmhurst University
Established in 1871, up until July 2020, it was known as Elmhurst college. Initially founded as a proseminary for all male students, Elmhurst is now a coeducational university that offers bachelor's and master's degrees. The mission at Elmhurst is to inspire both personal and intellectual growth in its students and to prepare them for meaningful contributions to a diverse global society. Intellectual freedom,  curiosity and engagement, rigorous debate, innovative thinking, and integrity are values that are important at Elmhurst. A welcoming community that values and embraces diversity and inclusion is built at the core of this University. The University is an ally to the LGBTQ+ community. Elmhurst aspires to be a nationally recognized name in undergraduate and graduate education, for the success of its students, alumni, and faculty. 
The campus at Elmhurst
The campus at Elmhurst combines the charm of a park-like campus with the ample opportunities that Chicago city life has to offer. It is located just a few minutes away from the city of Chicago and is easily accessible by car or commuter train. The classic amenities of college life like the wide-open green space, a cozy student lounge, etc. are all present in coordination at the campus to provide the students with the best possible on-campus life. The traditional red brick buildings house smart classrooms and up-to-date technology. The University has a long tradition of environment-conscious actions. Low impact lighting, permeable paving, and gold LEED-certified residence halls are all a part of the Elmhurst initiative to look after the environment and incorporate green principles into campus life. 
Academics at Elmhurst
Elmhurst University offers bachelor's and master's degrees along with certificate programs, both full-time and part-time. There are 26 undergraduate academic departments, 15 pre-professional programs, 15 certificate programs, and 17 master's degrees including an MBA. The University also offers accelerated Degree Completion Programs designed for working adults. The college offers 70 majors and gives its students the flexibility to create their own. Currently, more than 3300 students are enrolled at Elmhurst in full-time and part-time programs. Elmhurst Partners offers companies and organizations with credit and non-credit hands-on training and development along with customized business consulting.
Athletics at Elmhurst
Athletic teams at Elmhurst are called The Bluejays. The University is a member of the Division 3 level of NCCA and is a primary competitor in the College Conference of Illinois and Wisconsin, for most sports. Elmhurst competes in more than 15 inter-college varsity sports. Men's sports include baseball, football, basketball, golf, lacrosse, soccer, tennis, volleyball, track, and field, etc. 
Student life at Elmhurst
More than 100 non-athletic, student-run organizations are present at Elmhurst. The University has a radio station and a student newspaper called The Leader. The student-run art, literature, and music journal is called Middle Western Voice. The student yearbook is known as The Elms. Elmhurst University is home to six sororities- 
Alpha Phi
Kappa Kappa Gamma
Sigma Lambda Gamma
Phi Mu
Sigma Gamma Rho
Sigma Kappa
And four fraternities. 
An on-campus residence is available for students in six residence halls- West Hall, Stranger Hall, Schick Hall, Dinkmeyer Hall, Niebuhr Hall, and Cureton Hall. Senior students are allowed to reside in campus apartments as well. There are also 13 university-owned houses adjacent to the main campus. 
Tuition and fee
For undergraduate full time students- 
Tuition- $39,860
Residence- $6500
Board basic plan- $4,700
For undergraduate Part-time students, the tuition per semester is $1100.
There are multiple financial aid programs set in place at Elmhurst for helping out students in need and providing them with the best available educational options for their future. 
ELSA- Elmhurst Learning and Success Academy
This is a four-year, post-secondary certificate program that empowers young adults with differing abilities. It is an on-campus program that runs in sync with the calendar of the university. Elmhurst provides a safe and inclusive environment for students to interact with their peers, and participate in various activities, clubs and organizations. The areas of focus are- Career exploration and Academics, Independent living skills, and social and recreational skills. ELSA has touched many lives and a number of its students have found full-time employment through it. 
Conclusion
Elmhurst University is a renowned institution, well known for the balance it provides to the students on account of its academics, athletics, and other aspects of ideal college life. Programs like ELSA have made Elmhurst a well-identified and respected institution. 
Frequently asked questions about Elmhurst University-
What is Elmhurst University most well known for?
The inclusive, safe and modern environment at Elmhurst is its most well-known and differentiating factor. It offers accelerated Degree Completion Programs and programs like ELSA which depicts how Elmhurst not only focuses on education but also values education and the overall growth of its students. 
What is the average cost of studying at Elmhurst University?
The average cost, after financial aid, is about $21,500. The average cost before aid is more than $50,000.
What is the acceptance and graduation rate at Elmhurst University? 
The average acceptance rate at Elmhurst is 66 percent while the average graduation rate for first-time, full-time undergraduate students is 64 percent. 
What are the degrees with the highest graduation rates at Elmhurst? 
Some of the degrees that have the most graduates include-
Psychology with a more than 13 percent graduation rate
Registered nursing- 8 percent graduation rate
Finance and business administration
Biology
Marketing
Teacher education etc.
What is the required GPA to get into Elmhurst College?
At Elmhurst preference is given to students with a cumulative GPA of 2.50 and above. But students with GPAs above 2.0 are also seriously considered.