Indiana University in Bloomington is a very famous university for its crime. Many students have been victims of it. It's 38.98 incidents per 1000 students. There are 1,684 incidents in total. These figures are calculated in the year 2019. During this year the number of students was 43,260. All accidents don't happen inside the campus but also near the property where the university was aligned. In this article we shall see if Indiana University safe for students?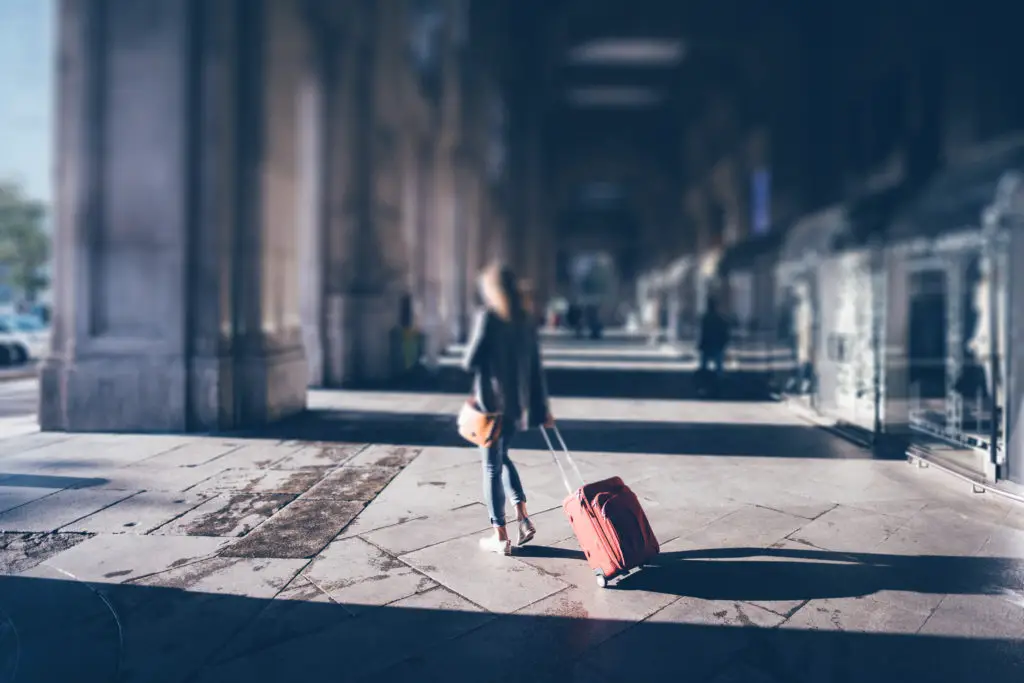 Is there any definition of crime for Indiana University Bloomington?
Crime statistics were obtained from a report by the Department of Education on campus safety and security. Especially they analyze four types of crime such as:
Arrests for possession: Under this category crimes with alcohol violations, weapons possessions, and drug violations include. 
Disciplinary actions: In this alcohol violations, drug violations, and possession of weapons were involved, under this no arrest but some actions were taken.
Arrests for significant crimes category: Under this significant crime like murder, rape, robbery, assault, arson, and aggravated theft are included. 
Violence against women: All the violations again women like date rape, domestic violence, and stalking are included.
Crime ratio by categories
According to the crime report, around 21.7% of the safety and crime incidents happened at Indiana University at Bloomington, which resulted in arrests for possession. There were around 69.9% of disciplinary actions in IU. Around 5.3% of incidents happened under arrests for significant crimes. It's around 3.1% of incidents happened of violence against women.
In 2019, crime and safety-related incidents were reported 72 in IU. These incidents happened on the property of Bloomington, which includes students in it. In the residence hall of IU, there were around 1,277 incidents related to crime and safety which involved students of IU. That means 29.52 present per 1000 students. 
Actions taken
On-campus, there were 1,579 crimes reported at Indiana University- Bloomington. In 2019 there were 43,260 students so it was 36.5 incidents per 1,000 students. Indiana University and Bloomington took some action to stop these crimes. They believe that to make the university a safe place a student should take care of other students. This is a program by the university and it is called 'culture of care'. Here are some points of culture care by the IU
They created a group of undergraduate students called Crimson CORPS (Caring, Open-Minded, Respectful Peer Support). They are trained by Psychological Services staff and Counselors.
This Crimson CORPS helps emotionally and mentally the students of IU.
They also launch another program called Step UP! IU to deal with all problematic situations like hazing, sexual assault, drug and alcohol use, mental health, harassment, and discrimination. 
They help students to understand and take action against sexual assault, relationship violence, and gendered communication through RAISE (Raising Awareness of Interactions in Sexual Encounters).
They have Indiana University Police Department and free bus service on the campus at late-night service.
They teach all safety issues to their new students at the beginning of the year at New Students Orientation.
They have their staff available 24/7 on-site for emergency needs.
New technology is playing an important role too they will send an alert message by text, sirens, and more, during emergencies. 
 This messaging system is called IU-Notify messaging system.
Details about the programs run by IU
Crimson Corps: It means caring, open-minded, and respectful peer support. The students are trained by Counseling and Psychological Services (CAPS) at Indiana University. These peer counselors provide nonjudgmental and informal support.
Step up and step in: This is a 120-minute program. This is a student-led program. To help Hoosiers to deal with problematic situations like sexual assault, discrimination, harassment, hazing, mental health, and substance abuse.
RAISE It stans for Raising Awareness of Interactions in Sexual Encounters. A co-ed group is the only sexual assault program. To maintain healthy sexual communication on the campus this program train and educate IU students. It's been 20 years when RAISE is part of IU. It helps organizations to link up the students on how sex can be enjoyable for everyone.
Indiana University Police Department: It's a full-service police agency that set out all needs of the IU campus. IU campus employs 45 full-time police officers. They are well certified by the local police department. They have full-time and part-time police officers and student cadets too. The police department of Indiana serves Indiana University 24/7 and 365 days a year.
Campus Bus Services: They have a live bus tracker to track the bus. The schedule of the bus and routes are also available on the site. You will get a route map on the website too. They are providing safe rides to their students.
Division of Student Affairs: This is a division of student affairs that works for the student's safety and health. They prepared them for their future.
IU Notify: During an emergency time like severe weather or hostile intruders this sends an alert message to all the students and employees of IU. It also sends an alert message during unsolved robberies and sexual assaults. The alert messages can be sent via e-mail, cell, land-line phone, desktop computer, and digital signs. This system makes sure that the message would reach every person on the IU campus. They check the system once a year to see if it is working properly or not. 
Conclusion
Indiana University- Bloomington had taken out many programs and helpline platforms to help the students and its employees. The situation at IU is now under control by its safety departments. The students of IU are playing an important role in making the university a safe place for the people. The police department of Indiana University is also playing a crucial role to deal with all kinds of situations in and around the campus. Due to these steps which were taken by the IU university now the crime rate is very less. The students and the employees of IU feel safe and secure. But no one knows when the danger can occur; it may be weather, crime, or an accident. Indiana University Bloomington is always ready for all the circumstances.