Introduction
There are undoubtedly great colleges to study in the US either privately owned or government-owned. Some students find it hard to choose a college to attend and ask questions about which college is better to attend. In this article, two private colleges will be compared and it is left to you to choose the one that suits you perfectly. Here we will see about Carleton College Or Middlebury College
Carleton College and Middlebury College are both great private colleges in the US, you might think which of the colleges is better to attend. Do not worry! After reading this article, you will be able to compare and contrast which of the two colleges you want to attend as a student following their merits and demerits.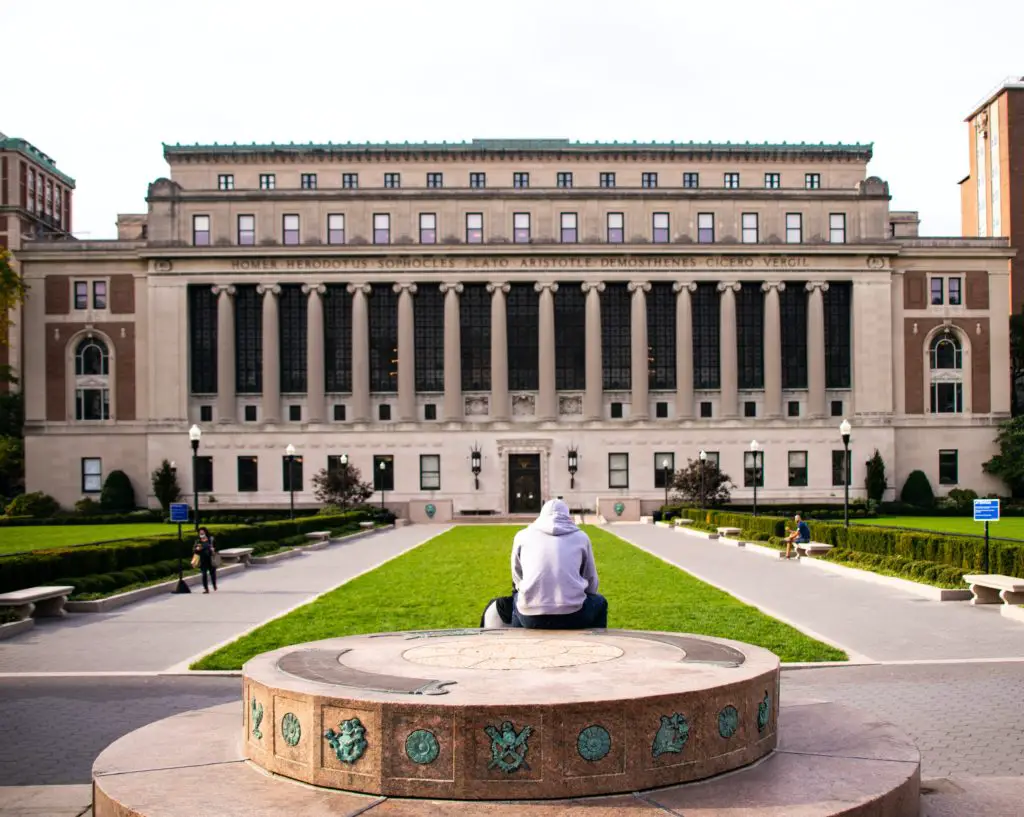 Brief Overview Of Carleton College 
   Carleton College is a private liberal arts college located in Northfield, Minnesota, and ranked among one the best colleges in the US. It was established in 1866. As at fall 2016, it had over 2,000 undergraduate students and up to 269 faculty members. The college has a large 200-acre main campus which is between Northfield and the 800-acre at Cowling Arboretum, which became part of the campus in the early 1900s. 
   Carleton College is one of the few private universities that is recognized in the country as one of the top colleges for undergraduate learning. Carleton college is popular for its academic excellence , intellectual advancement , and fun activities . The college offers 33 majors and 37 minors in the liberal arts, humanities, mathematics, and natural and social sciences for students. Click on the link below for more details on Carleton College.
Brief Overview Of Middlebury College 
   Middlebury College is a private liberal arts college in Middlebury, Vermont USA, and is recognized as a great school to study courses in liberal arts. It was discovered in 1800 by the Congregationalists. Middlebury College remains the first functional college in Vermont state.
   It has an overall undergraduate admitted students of 2,580 as of fall 2020, its location is in a small town, and the campus size is over 300 acres. The college uses a 4-1-4-operation academic calendar for each session. Middlebury College's ranking in the US Best Colleges is its expertise in  Liberal Arts programs and the college is currently ranked number nine in the country. You can find out more about this college through the link below.
Should I Attend Carleton College Or Middlebury College?
There are various aspects to look out for if you want to decide which is a better college for you to attend among the two. Some of these factors are:
Quality Education 
Acceptance rate
Accommodation policy 
Cost
Financial Aid 
Size
Social life
Quality Education: Both Carleton and Middlebury Colleges are private schools that are nationally recognized in the US for excellent teaching in various courses. For instance, if you want to major in Natural resources and conservation, Middlebury is a better college but if you want to major in computer information science, and support science, Carleton college is preferable. Overall, Middlebury is ranked above Carleton college in the US.
Acceptance Rate: The acceptance rate of Carleton College is 21% while the one for Middlebury college is 17%. This means that the two colleges are highly selective but there is a higher probability of securing an admission at Carleton College than Middlebury.
Accommodation Policy: Both Carleton and Middlebury colleges provide on-campus housing selections for their students. Carleton College charges high for on-campus living, while Middlebury College charges are not applicable for on-campus living.
Cost: The cost of tuition and fees at Carleton college is $49,263 and $47,828 for Middlebury college meaning that Middlebury is slightly cheaper. However, you can get financial aid if eligible.
Financial Aid: Carleton College gives up to $36,449 for financial aid while Middlebury College gives an average financial aid of $41,903 for each student.
Size: Middlebury College is bigger than Carleton College using the total number of students enrolled respectively (2,669 students and 1,940 students)
Social life: Carleton College is a school for those looking to fulfill in life and have an enthusiasm about learning. So many students are so driven by their academics but this is proportional however by the students' love of having entertainment. There is no other school around that blends academics and fun together as well as Carleton college does. However, Middlebury College is not classified as a party school though there are always nice restaurants and bars in the community to attend. There are fascinating speakers, shows, and games so you would not have a boring weekend. Also, Middlebury College is filled with lots of intriguing, pleasure, and brainy people. Definitely, there are occasional agitating people, but overall everyone is friendly with people from different parts of the world. 
Note: I hope with the comparison above between Carleton College and Middlebury College, you will be able to choose which is best for you to attend and which aligns with your career as a student or aspirant.
Conclusion 
In conclusion, I hope you can decide on whether to attend Carleton college or Middlebury college by the time you weigh each of the differences and choose the one that suits you the best. Nonetheless, they are both great private colleges in the US that strive toward giving their students the best campus experiences.
Questions 
Is Middlebury College better than Carleton College? Each of these colleges have their pros and cons. What might be good for me might be the opposite for you but if you go through this article till the end, you can make the perfect choice for you.
Are Carleton College and Middlebury College the best colleges in the US? No, but they are one of the best private colleges in the country recommended to students who want to receive the best, especially in liberal arts that meet up with the US education standard. 
Can any kind of student apply for financial aid in any of the colleges? Yes any kind of student can apply for financial aid but there might be some limitations for international students.