Harvard University is regarded as one of the Ivy League schools in the United States. The University is located in Cambridge, Massachusetts, just outside Boston. Harvard University, initially known as New College during its inception was founded in 1636, for the primary purpose of educating clergymen. In this article we shall see if Harvard is a Public or Private College?
Unlike the popular belief that the university was founded by Reverend John Harvard- a clergyman, who donated half of his estate and books to the university, Harvard University was founded by The Massachusetts general court, the university was however named after the reverend. 
The university has three main campuses; the Cambridge campus on Harvard Yard (85ha), the medical campus located in the Longwood medical area of Boston, and the third campus located in the Allston neighborhood of Boston, across the Charles River. 
Harvard University is a private university that is ranked high in the united states. It is the oldest university in the United States and is highly active in research, no wonder the university is one of the founders of the Association of American Universities- a university that is prominent for its high research activity across various faculties. The university has produced a lot of notable people who have gone on to lead in various aspects of life ranging from science to business, and even to becoming world leaders.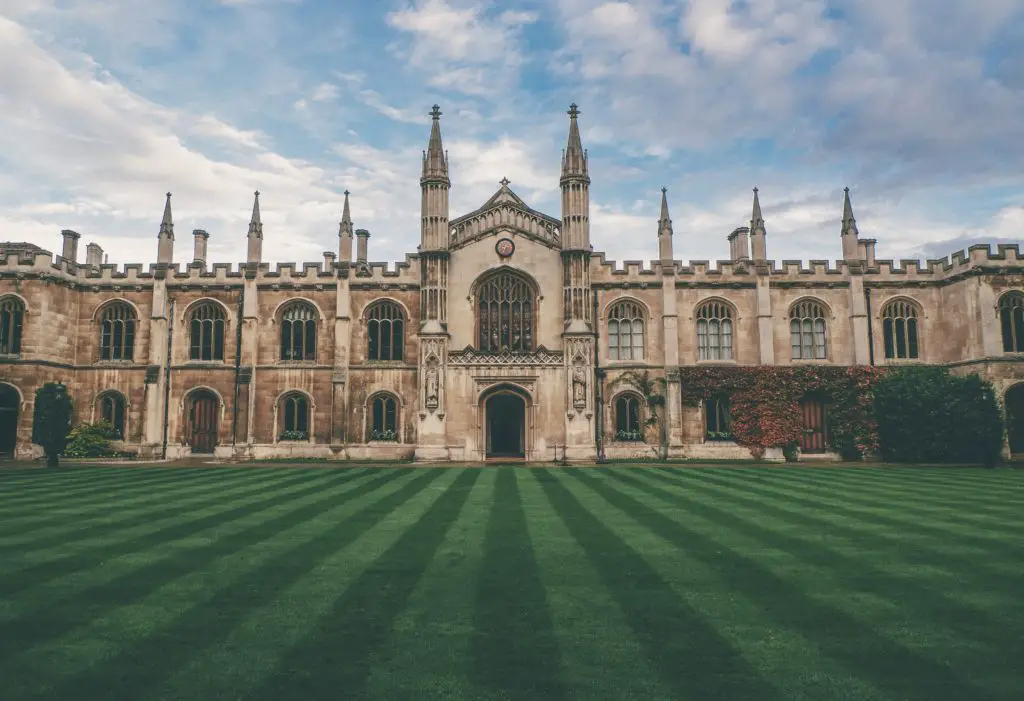 Harvard as a Private College
Harvard university is ranked number one in the US rankings, with Stanford and Massachusetts Institute of technology taking second and third place respectively. Many of the top universities in the US are privately funded through tuition fees paid by their students. The tuition fees of private universities are usually higher than that of public universities, and the student-to-staff ratio is more reasonable when compared to public schools. The student-to-staff ratio These universities are funded primarily through student tuition fees, which are generally higher than those of public universities. 
Harvard's Financial Aid
One advantage that private colleges have over public colleges is the provision of financial aid to their students. At Harvard, 20% of their students do not pay for tuition and a large percentage of their students get need-based scholarships.
The financial aid program at Harvard started with the Lady Mowlson of London Ann Radcliffe, who left a legacy in 1643 to help individuals that wanted to study at Harvard. Financial aid gained better form in the 20th century, when the National Scholarship Plan, the first largest financial initiative at the time by James B. Conant, the Havard president in 1934. To date, students more than half of the students at Harvard with incomes of $75,000 and below do not pay for tuition. The school also assists students with a grant of $2,000 to help offset any moving in costs.
The largest financial aid ever gotten in the history of Harvard was given by Kenneth Griffin in the 1989 set. The alumnus of the institution donated the sum of 150 million dollars in 2014 as a gift in honor of his grandmother who saw him through the college from sales she got from her many businesses. He recognized that not many people may have the kind of financial support he got, hence his financial donation to support the students. Other notable financial supports came from. This move has helped create several need-based scholarships for students. 
Financial aid helps students meet their educational obligations with ease, preventing their financial status from competing with their academic pursuits.
Harvard's Tuition Fees
Beginning at $75 a year in 1840, Harvard College's fee now stands at $69,607 a year during the 2019/2020 academic session. This fee covers tuition fees, room, and board. Despite this, Harvard does not rank among the top 50 most expensive colleges in the United States. 
Notable Alumni
Popularly called Barack Obama served as the 44th president of the United States. He served eight (8) years as the president of the United States (2009-2017). Barack Obama is the first-ever African-American president. At Harvard, Barack went on to earn a masters in Economics at Harvard graduate school.
John F. Kennedy was a democrat and the 35th president of the United States who served nearly three years in office before his assassination in 1963. He graduated from Harvard with a Bachelor's degree in government, concentrating on international affairs. JFK was popular for being the youngest American president which he attained at the age of 43.
The 37-year-old Chief Executive Officer and Co-founder of Meta Platform incorporated are most famous for his creation of Facebook, the most widely used social network with about 2.93 billion users. The social network was created alongside four of his roommates while in Harvard. According to Mark, the social network was not initially set up to become a company, but has now grown so much to become Meta, and has acquired both Facebook and Instagram. Mark studied psychology and computer science and was known as a programming prodigy in his college years.
Natalie Portman is a versatile actress popular for her role in the movie Star Wars, I, II, and III, 'V' for Vendetta, as well as other movies. Born in Jerusalem, Israel, the 40-year-old has won several awards including the Academy Awards, two Golden Globe Awards, and a host of others. Natalie Portman studied psychology at Harvard and graduated in 2003.
Conclusion
Private colleges depend mostly on donations offered by private individuals and tuition fees of the students, some of whom may be alumni of the college. Whereas, public colleges receive funding from the government. Private colleges boast of offering more college programs than private universities, but private colleges offer mouthwatering financial aid to their students through money gotten from private funding by individuals. Overall, both private and public universities offer different college experiences which will forever form an integral part of the students' life.
Frequently Asked Questions
Where is the statue of Three Lies?
The statue of three lies is located at Harvard University. Students have a habit of rubbing the toe of the statue while going to class, with the belief that it brings them good luck.
Is Harvard College and Harvard university the same?
Harvard College refers to the undergraduate liberal arts program available for students at Harvard University. Harvard College is part of Harvard University.
What is the number one public university in America?
University of California, Los Angeles.