In an effort to keep the brightest and smartest high school Florida students in the state, the legislators enacted and created Florida Bright Futures Scholarships Program for post secondary education of the students who hit this tremendous academic benchmarks in high school. In this article we shall read about Florida Students with a Bright Futures Scholarship.
Running for about 25 years since inception, I know you would like to know how many brilliant chaps have drank from the benevolent river of Bright Futures Scholarships Program, right? Then, let's do this!
The program which offers three categories of awards which include:
-the Florida Academic Scholarships Award (FAS)
-the Florida Medallion Scholarships Award(FMS)
-the Florida Gold Seal Vocational Scholars Award (GSV) 
Have since it's inception in 1997 helped more than 725 Florida students to attend college/Universities, pretty commendable!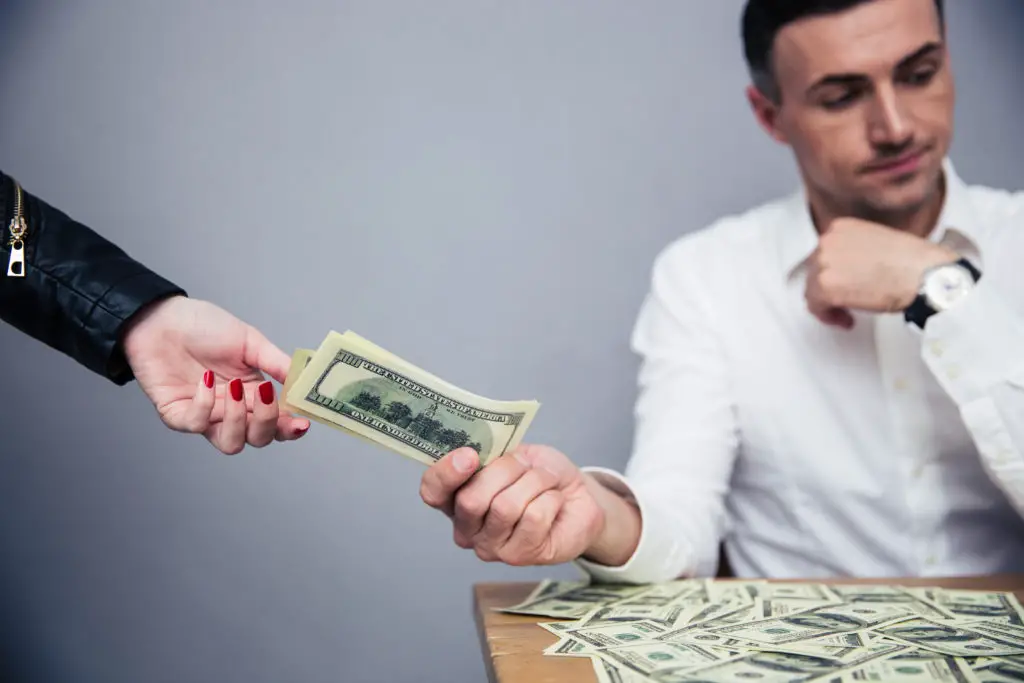 Bright Futures Scholarship
Solely funded by proceeds from the Florida State Lottery, disburses nearly a half-billion dollars annually which services close to 200,000 students.
More than 1.5 million Bright Futures Scholarships Award totaling to above $3.5 billion has been disbursed so far.
The scholarship is solely for students studying in government Universities or Private colleges located in Florida. Those who wishes to study with institutions outside of Florida are not eligible.
Also, there are requirements to be met by students who must enjoy the scholarship to the full completion of their academic engagement and this involves meeting the required GPA and academic credit-hour loads.
How Do I Apply for Bright Futures Scholarship?
Simple! All the applicants need is, while in their last year in high school, should complete and submit an error-free Florida Financial Aid Application(FFAA).
This must be done by students before their graduation from high school, otherwise they would no longer be eligible.
Steps to follow when Applying:
•visit the site
•Under "First time Applicants" select "Create a Student Account"
This application made to Florida Department of Education, will give them access to verify applicants eligibility for Florida State Scholarships and grants. Alright?
Furthermore, the applicants must follow up the application from time to time, and should inform the office of Student Financial Assistance Incase of institutional or related changes.
Florida State students are advised to meet the grade requirements while in high school and must maintain an excellent performance in college.
Categories of Bright Futures Scholarship Awards
The Bright Futures Scholarships Award have three categories:
•Florida Academic Scholars Award:
Like the zenith of all, recipient of this top most category award is entitled to 100% Tuition fees, activity fees and service fees, also they are entitled to transportation, financial aid, health, athletic, capital improvement and tuition differential fees among others.
•Florida Medallion Scholars Award: Recipient of this award are entitled to 75% Tuition fees, activity and service fees, financial aid fees, health and athletic fees, campus access/transportation fees, tuition differential fees among other fees they are entitled to.
Note: Both the recipient of the Florida Academic Scholars Award and the Florida Medallion Scholars Award are eligible to receive summer awards.
•Florida Gold Seal CAPE Scholars Award:
This award provides recipients with a fixed payment per credit hour which differs depending on the course of study.
Designed for those who have already acquired an associate degree certificate and looking to compliment it with a degree course, it is less competitive unlike the Florida Academic Scholars Award and the Florida Medallion Scholars Award.
The GPA requirements for this category is also less strict unlike the first two.
Award Qualification Requirements
To qualify for the Florida Bright Futures scholarship Award, recipient must meet the following criteria.
-Florida Academic Scholars Award:
Applicants must hold a minimum of 3.5 GPA.
Obtain a minimum score of 29 on the ACT or 1330 in SAT.
They must complete at least 100 service hour.
Recently, there has been additional requirements due to COVID-19.
The state University system admission requirements expects students to have completed a set of high school coursework requirements.
All students considered for admission are to meet this requirements.
-Florida Medallion Scholars Award:
Applicants must hold minimum of 3.0 weighted GPA.
Obtain a minimum score of 25 on the ACT or 1210 in SAT.
They must complete at least 75 service hours.
Also, there has been some additional requirements due to COVID-19.
-Florida Gold Seal Vocational Scholars Award:
Applicants who are currently enrolled in a career education or any certificate program are eligible for the scholarship Award.
Requirements include:
-minimum of 3.0 GPA in non-elective high school courses.
-obtain a atleast a 3.5 weighted GPA in career education courses.
-must complete atleast  30 service hours.
-must obtain the minimum scores required in;
SAT and ACT tests.
Also, they must satisfy the requirements for volunteering.
In conclusion, Bright Futures Scholarships have been instrumental to more than 725 students of Florida acquiring post-secondary education in either private colleges or government owned Universities in Florida State. Which is a commendable achievement.
Frequently Asked Questions
Can I attend other Universities and Colleges Outside Florida with My Bright Futures Scholarships?
The answer to the above question is No!
Here's why, the purpose of creating Bright Futures Scholarships Award which is funded solely from the earnings of Florida State Lottery, is to reward and retain Florida students who performed outstandingly in their academics.
They are given the opportunity to remain in Florida by acquiring this scholarship with any of the categories which qualifies them to pursue their degrees in any of the private colleges or government owned Universities only within the state.
How Much is The Worth of a Bright Futures Scholarship?
It's recorded that Medallion Scholarship awards is worth about $159.21 to $160.16 per credit hour. Beneficiaries on this category holds a scholarship worth of 75% tuition fees and other activities fees.
While Academic Scholarship holders is worth $212.28 to $213.55 per credit hour. Those in this category have their tuition fees and other activities fees paid in full, 100%.
On the other hand, the academic top scholars Award is worth $44 per hour.
Could there be any terms and conditions attached to the scholarship Awards?
It's a non-refundable Program, nevertheless, students will be demanded to refund their award hours for any course dropped or withdrawn.
Except there is an exception order from the students post-secondary institution.
This is only granted when there are issues or cases beyond the students control like severe illnesses.
Also, all recipient of Bright Futures Scholarship awards are expected to meet minimum credit hour and GPA requirements to renew their award each year.
Those enrolled full time for dual semesters are expected to meet atleast 24 semester hours in order to renew their scholarship at the end of each academic year.