A college tour is an important part of applying for school. It gives you the opportunity to see and feel campus life away from all you have read and heard about the school. You get the chance to see the school for what it truly is. Preparing for a college tour means wearing the right outfit. You are already thinking about what to wear and what not to. Do not panic, read on and you will get your answers. Here we will see about What should I wear to a college tour?
I understand all the excitement of a college tour; most people have experienced this. For some, it is the first time they are traveling to a new state and they want it to be unforgettable. For others, it'll be an opportunity to see their high school friends again and they want to look amazing. Comfortability in outfits is essential but you should never forget it is a college tour not prom or a wedding.
A college tour is for you to see the college and not for the college to see you. Casual dress is always recommended but with special considerations. Your outfit should make you comfortable, classy, smart and relaxed. Yes, I know it's tricky.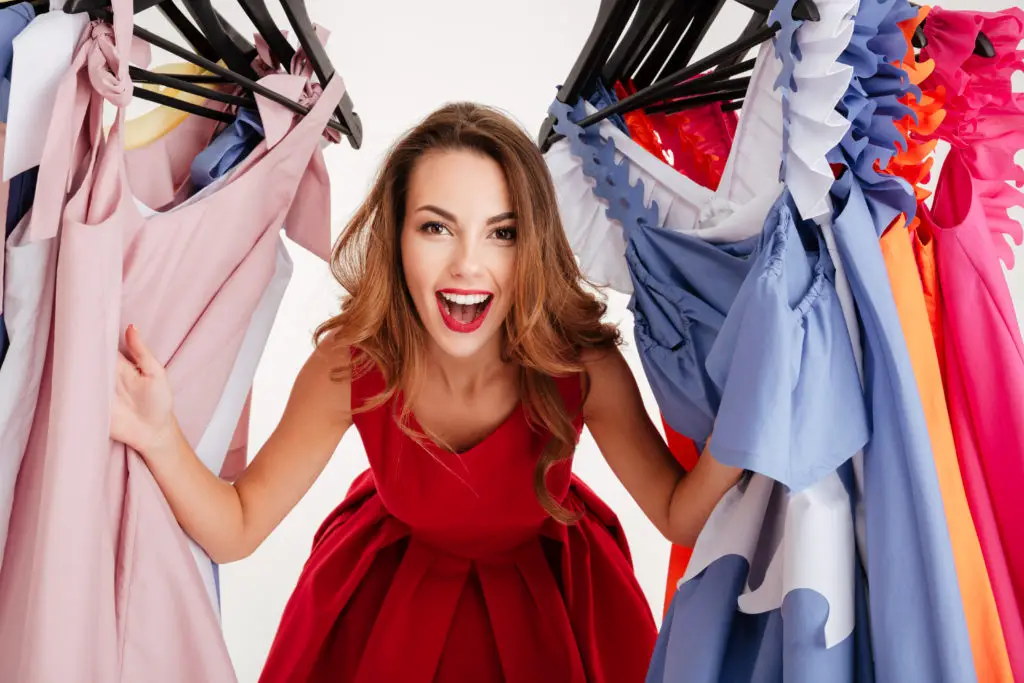 What to wear if
You are on a personal tour
Wear what makes you happy and comfortable. A pair of Jeans and t-shirt is great. Do not wear a shredded jeans. Be mindful of the slogan, image and words on your t-shirt as they might be offensive. It's not right for a first impression. Your shoe should be comfortable; a pair of sneakers is better. Do not wear heels because you will be walking for long. A hurtful feet will make you pay less attention to the tour. Wear comfortable shoes; if a pair of sneakers makes you walk smart put it on but it should compliment your outfit. Whatever shoes you decide to wear should be comfortable so you don't have to deal with pinching and blisters through and after the tour. Because, if your feet are hurting, you'll pay less attention to the tour and it's not the best. 
You are on a guided tour
It is absolutely okay to appear as discussed in number 1. You do not have to look fancy but put in a little effort. This way you look casual and presentable. 
You have an interview
You have to look confident, sharp and professional. Business casual is perfect for an interview. Dress as you would for an important job interview. Spend a little more time in picking the right shirt and pant as this is different from your personal or guided tour. For men, a sharp suit with a clean, wrinkle-free shirt, a nice tie and office shoes. For women, a professional-style dress, pantsuit, skirt or blazer with the right blouse and low heels is perfect. Dresses are beautiful, provided you cover your shoulders with a blazer. Your skirt length should be around your knees. This shows how coordinated and prepared you are for college. 
You are meeting a professor
Many students take this opportunity to schedule an appointment with academic advisers and professors in their field of study. Dressing up a little bit is a smart idea. Dress nicer than you would for a personal tour. Dark, nice jeans are appropriate for a meeting with a professor. You could also opt for corduroys or khakis. Instead of a t-shirt, go for something a little classier like a button-up shirt or blouse it is always a good choice. You don't need to reach for a blazer, but if it makes you feel good, put it on. Come prepared with questions and the right attitude.
You are auditioning
It depends on what you are auditioning for. What would a musician wear? How about an actor auditioning? Or a dancer? Your choice of outfit should be based on your field but please do not over do it. Bring a change of cloth if walking around in your audition outfit would make you uncomfortable.
Most importantly, pick outfits that are weather friendly. Do not wear a sweater when it's sunny and hot. Similarly, take a jacket when in winter. 
Conclusion
Preparation prevents poor performance and it is application to what and how we dress. Be yourself and enjoy the tour. It's ok to want to know about key places on campus like restaurants, library, lecture hall, and so on. Ask reasonable and important questions this will prepare you for the college journey ahead. 
Frequently Asked Questions
1. Are all the lecturers Professors?
No, not all lecturers are professors. Some are graduate assistant, academic doctors with PhD, Senior Lecturers and so on. 
2. How many hours a week are you expected to be in class?
It depends on your department. Every department has a fixed and approved study hours. Some departments require you to be in class for at least 30 hours per week or less.
3. Are they hostels in campus?
Yes, there are. This is known as "hostel life" and it gives you a sense of responsibility and independence. 
4. What's the security management like?
Every school has a security team. They do their best in maintaining tranquility. 
5. How is the social life? 
Every college has social activities but it is not advisable to be fully involved if it'll affect your studies. You best enjoy your social activities when you are free from academic commitments like assignment, project and so on.
Good luck!