The widespread education opportunities along with a student-specific major set high standards and requirements for a student applying to Lehigh University. 
To get into Lehigh one needs an SAT score between 1260 to 1433 or higher or an ACT score of 29 and 33. Admission officials consider an applicant's GPA, high school ranks, letter of recommendation, Mid and Final year reports and transcripts as a major factor in the admission process. We'll dive into more details about the requirements below.
Steps to becoming a Mountain Hawk are
Step 1 – Make sure that your GPA is up to the mark 
Step 2 – Prepare for SAT or ACT 
Step 3 – Get your recommendation letters ready 
Step 4 – Prepare the Mid and Final year reports and transcripts
Step 5 – Write your essays and questions given in the Common or Coalition app in a fascinating and thoughtful manner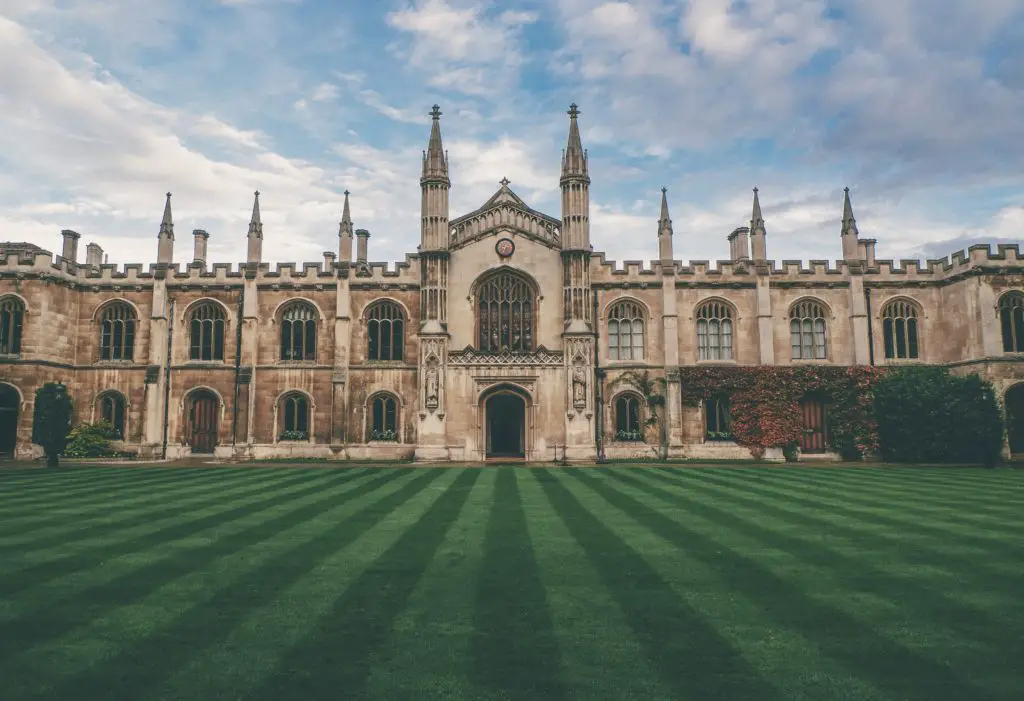 Application checklist to get admitted to Lehigh University.
Lehigh University being one of the prestigious universities in America situated in Bethlehem, Pennsylvania in the Lehigh Valley region offers students a wide range of courses to select from along with some world-class facilities. Every year several students apply but very few are accepted. Lehigh has a high standard set for its students.
 The acceptance rate of the university is 49.5%. The students  are provided with an ideal combination of academics, athletics and social life and that sets their bar above. Lehigh also encourages students to go out and get a border and advanced knowledge. They are much more than some student-specific programmes and internships or externships.
The admission department is moderately selective in its selection process. For an applicant to get admitted, they should have an SAT score ranging between 1260 to 1433 or an ACT score between 29 to 33 or beyond. The GPA is also considered a winning factor for them. Lehigh University needs you to be near the top of your class with a GPA of around 3.85. This means an applicant should be an A graded student.
Other than GPAs and your SAT or ACT exams, your letter of recommendation, the essays and the questions asked by the university through the common or coalition app portal also play an important role in the selection process. You should write the essays under the common or coalition app portal in such a way that it should reflect the administrative officer about yourself
With your writing, you should throw light on your life or share some of your experiences which are needed for that essay. And the questions which are asked like why do you think Lehigh is the best fit for you? Or what is the best thing about our university that made it into your list?  To such questions, one is often advised to write in detail about their emotion and their choice. And the most important thing is that you have to attach your mid and final years reports and transcripts. The transcripts must have the high school seal and/or signature and be from a high school with a CEEB code. 
The final year's transcript should be sent to the enrolment officer and if found fraudulent transcripts, then the office of admission has the right to rescind an offer of admission and withdraw the original application for admission at any time. 
Does your GPA affect your admission to Lehigh?
The answer to this question varies. As the selection process is not completely dependent on the GPA but it plays an important role due to the following factors: 
• It is considered to be the most influential factor in the admission process 
• It's an evidence of your academics achievement 
• It's pretty much the only thing that shows a student's intellectual capability 
• It determines your eligibility for the financial aid programmes, scholarships, and other  support which is  needed
• University thinks that high school grades are the best way to estimate the chances of the likelihood of success in college. 
But rather than these factors, the university also considers your letter of recommendation, and the essays and questions answered by you. Cause by looking at that the enrolment officers get in-depth knowledge about you and about what changes have you bought in your life. This gives them an idea of whether you're a good fit for the university or not. 
A letter of recommendation shows how far you have come in your academics and the growth you have made. This plays an important role in admission as well, as the officers become well aware of your capabilities and strength. So it is advised to get your recommendation from the person who has seen and assisted you closely cause then only one will be able to recommend you based on your qualities and the person you are. 
Surely Lehigh is a very selective university but it's not only with the academics but also with the person you are. Their motto is to shape the youth that's only going to be possible if you are intellectual and ready to take up new challenges. They want their students to be ready for growth and have an open mindset and that's why they don't consider GPA as a major factor for enrolment. But surely a higher GPA is appreciated. 
How to get good SAT or ACT scores? 
The subject content of SAT and ACT is slightly different as ACT includes science and SAT doesn't. 
It's a kind of uphill battle to score well on the SAT or ACT. Following are the ways by which will enhance your chances of getting good SAT or ACT scores. 
• Make a timetable which is devoting at least 5 to 8 hrs a day to your preparation
• Start preparing for exams at least 3 months prior
• Keep solving books 
• Set a target score 
• Break that target score into sub-scores for each subject and work accordingly 
• Set a daily target to be achieved 
• Don't panic or rush too much on the day before the examination 
These are some basic tips that will lead you to have a good score in the examination. A key tip is that one should be confident and practised well for the exams. It's a high chance that after following some basic tips and rescheduling your schedule you can Score well and can be a step ahead in getting admission to the university. 
Conclusion 
It depends on your academic achievement as well as your personality and whether you'll be a part of the university or not. Not only academic scores but also the changes and growth you have made so far are counted. So along with good scores, you should have a quality to be different from the crowd.
Frequently asked questions 
1. What is need-based aid? 
Need-based financial aid is determined by utilising the calculated expected family contribution or EFC.
2. Do I have to apply for aid each year?
Yes. Students must reapply for institutional need-based and Federal financial aid each year because the family's financial information, as well as the cost of attendance, is evaluated. 
3. Does Lehigh Do interviews? 
Interviews are not required for Lehigh. Only if the student has doubts or specific questions that can be addressed through individual settings or if an applicant wants to provide context for information that will be in their application only then the interview is advisable.