Harvard University, a renowned institution in the USA, and the University of Oxford, another prestigious school in England are two top-ranked universities by Times higher education. These two are quite old institutions but are still able to make a huge impact in the educational sector globally. Every year a large number of students try their luck to be admitted to these universities yet very few can make it through it. Let us know about 'Harvard Vs Oxford'.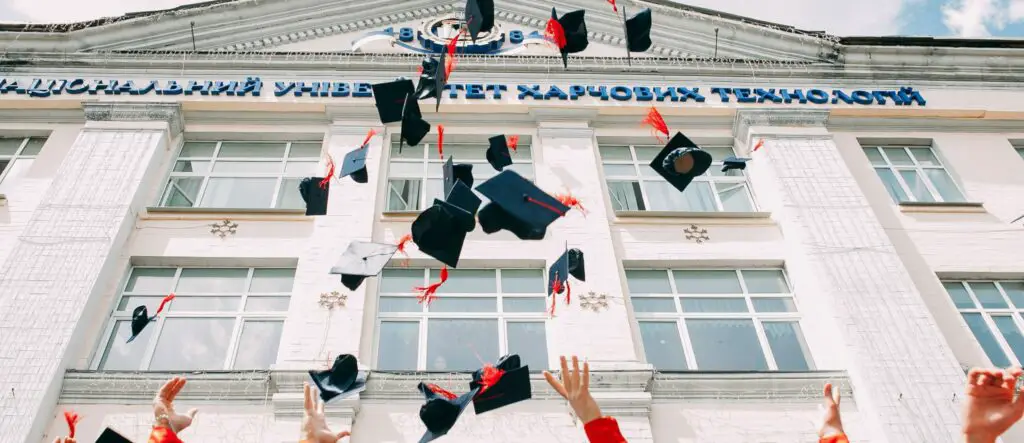 It has always been the talk of the town that which university is better between Harvard and Oxford. These institutions are highly ranked all over the world and people from all over study here. The universities have differences in terms of their admission processes and the education being imparted. The cost of universities is high but they offer scholarships. They have similarities like they're both old institutions and they are expensive. Then there are differences between Harvard offering more courses than Oxford and the acceptance rate of the two universities. The student life at the two institutions is also quite engaging. The graduates of both universities are valued highly in the market having competitive salaries.
Brief history comparison
Harvard: Harvard University, previously known as Harvard College, was established in 1636 in Cambridge by Massachusetts General Court. It was established as a private research university and is still rooting for the same cause. As per the records of 2020, the university has a faculty of 2400 members and the number of total students enrolled in the fall session of 2020 was more than 19,000. The institute is based on Harvard's main campus, Harvard Business School, Harvard Medical School, and a Research Library. Some of the famous graduates of Harvard are John F. Kennedy, Tommy Lee Jones, and Mark Zuckerberg.
Oxford: The Chancellor, Masters, and Scholars of the University of Oxford were founded in 1096 in England. It is the most long-standing English institute. The Chancellor and Vice Chancellor of Oxford are The Lord Patten of Barnes and Louise Richardson respectively. According to statistics for 2019 and 2020, the total teaching staff at Oxford is estimated to be 7000 and the number of students was around 24K and more. The university holds a remarkable achievement that almost 30 prime ministers of the UK are graduated from Oxford University. Some of the famous graduates are J. R. R. Tolkien, Imran Khan, and Thomas Hobbes.
Admission Comparison
Acceptance rate: Being highly rated universities, both have a tough acceptance rate. The acceptance rate of Oxford University is 15% for undergraduates and 30% for postgraduates. The acceptance rate of Harvard College, according to the Class of 2025 and 2026 is 4.9% for undergraduates. Hence it is visible that the acceptance rate of Harvard is quite low compared to Oxford, which concludes that it's tougher to be admitted to Harvard.
Admission requirements: For admission to Harvard, the process begins with an application form along with the transcript of the previous school to track the student's performance. Other than this, a letter of recommendation from your previous teachers can make your profile strong. Along with the previous transcript, students also have to submit their latest exam results to the institution. Some additional tests, i.e. SAT, ACT, and ILETS are needed for a few students depending on their profiles. As for Oxford University, the first thing students are supposed to fulfill is the courses. For every major, there are few courses to be completed with an average score to be admitted in that major. Along with the courses a few tests also need to be taken. The whole procedure can be found on the official website of Oxford. The students who do not have English as their first language need to submit one of such language tests as ILETS or TOEFL. After this application submission, candidates need to go through a written admission test and also submit essays.
Education Comparison
Educational System: The educational system followed by Harvard is called the Liberal Arts system. In this system, students are supposed to choose their majors in the second year of attending university. The first year is based on general subjects. The undergraduate degree is completed in four years. On contrary, at Oxford, the undergraduate degree is to be completed in three years. The recruiters at Harvard are more interested in the personal growth of students rather than their educational achievements while at Oxford grades are quite important, even scholarships are offered based on educational merit.
Courses offered: There is a variety of courses offered at these two institutions. The top majors at Harvard University are Social Sciences, Biological Sciences, Mathematics, Computer, and information sciences, and History. While the most popular majors at Oxford are Philosophy, Politics, Chemistry, Medicine, and Economics. The comparison of total majors offered is such that Harvard offers 3700 courses while Oxford only offers 49 undergraduate courses.
Graduation ratio: For both universities graduation ratio is effective. The graduation ratio of Harvard University is 98% as per the latest records. Most of the students had managed to complete their degrees in 4-6 years. The graduation rate of students at Oxford University is different for different years. For a four-year degree, it is 70%, a five-year degree stands at 80% while for a six-year degree it is 81%. This high graduation rate corresponds to the fact that universities offer quality education and a satisfactory environment to students.
Cost of attending two universities
Tuition cost: Harvard and Oxford are top-ranked universities in the world which is why the cost of studying here is considered quite high by the maximum number of attendees. At Oxford, the cost of an undergraduate course is £9,250. On the other hand, the yearly expense at Harvard University is estimated to be £57,751.87.
Scholarships: Harvard University offers need-based scholarships to its students. They confirm the deserving candidate based on these factors, parents' earnings and students' earnings. After calculating these factors, they offer a scholarship to the students. Similarly, Oxford University also offers scholarships to students who have an excellent academic records. Also, students belonging to particular nationalities are eligible for these scholarships. This scholarship is designed for undergraduate students and those who do not have an excellent academic record can't grab this opportunity.
Student life comparison
Along with education, institutions offer several other activities for students for their personal development.
Student bodies: Every university has a few student bodies to represent student councils. At Harvard and Oxford also, there are student bodies that hold the power of decision-making for a few events. They're known by the names of Student Union and Student Government. Oxford University also has common separate rooms for undergraduate and postgraduate students. They also arrange events like debates and parliamentary conferences.
Sports: The universities are very much involved in sports activities. At Harvard, there are various sports teams the university has a record of having the most number of sports teams in the country. They participate in contests with Ivy League institutions. The sports popular here are football and track. They have a sports rivalry with the Yale football team. Then is Oxford University, where there are sports competitions at the college and university levels. The sports contests organized by Oxford are watched by a large audience. One of the most unique and popular sports played at Oxford is Boat Race. Some other interesting sports played at Oxford are underwater hockey and quad ball.
Career Comparison
Considering the ratio of graduates and their career graph, it is seen that graduates of Harvard have better career opportunities as compared to Oxford graduates. One such example is Business graduates; business graduates from Harvard 3 times more than Oxford graduates are earning. The reason for this can be probably because a lot of majors are offered and the low acceptance rate of the university also corresponds to selecting only the best students who turn out to be great professionals.
Rankings
Both universities have great records globally. According to the latest rankings of Times Higher Education, Oxford is ranked as 1st best institution while Harvard is ranked as 3rd most prestigious school. But comparing only the teaching standards of the two, Harvard stands at the first position across the globe. Other than this, both universities have secured top ranks in various departments as published by US News.
Conclusion
If we talk about Harvard vs Oxford, it is quite difficult to let one be crowned as the winner. Harvard and Oxford are different in terms of their admission procedures and educational system. They've different origins. The education given, social circle and cost are a few things that are similar for the two institutions. The article has shed light upon most of the factors that correspond to determining the worth of these institutions. The career graph and world rankings are opposite to each for Harvard and Oxford yet these two remain the choice of most students whether it is a graduate or postgraduate program.
Frequently Asked Questions
Which university is harder?
If we answer this based on acceptance rates, then clearly Harvard is a more difficult school because few very few students can make it through the admission hurdles.
Which University has fewer expenses?
According to the rates described above, Oxford seems to be less expensive as compared to Harvard as in Harvard, the fee is determined through course rate.
Which university has a better scholarship process?
The answer to this is probably Harvard because they provide need-based scholarships while Oxford grants scholarships to only those having good grades.