Fellowships and internships are quite popular these days. On almost every job board and university application portal comes the added option of either taking internship roles or a fellowship position. But the majority of people can hardly tell both terms apart. In this article, we help demystify both terms and bring clarity to what differentiates them. We also help educate on which option is great for what demography of individuals and which ones to look out for, keep reading. Let us know about 'Fellowship Vs Internship'.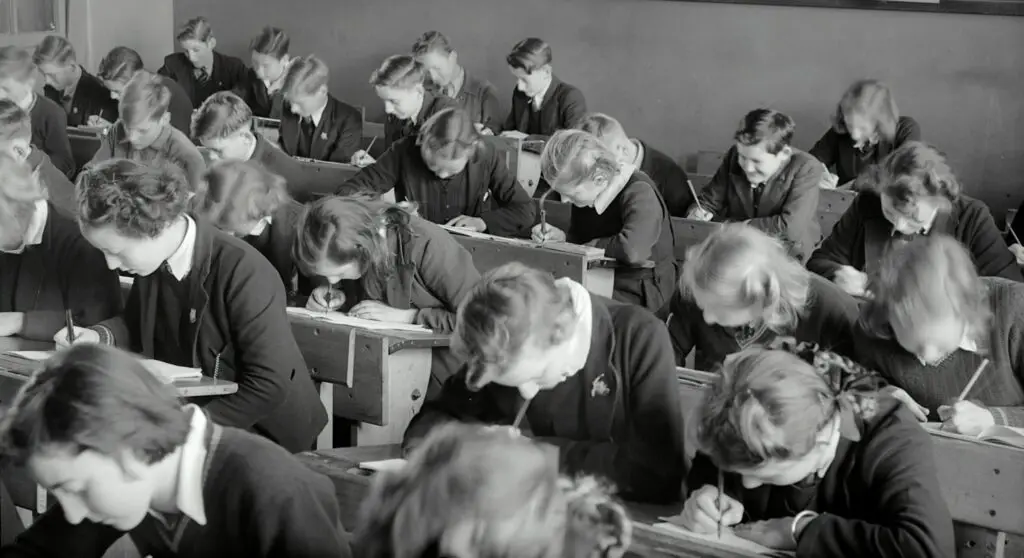 Fellowship Vs Internship
A fellowship is an opportunity where students or scholars are enlisted and paid by school organisations and institutions to research specific study areas. Fellowships are usually done to further enhance career paths and are usually research-based. 
Internships, however, are periods of work experience. Internships are specifically focused on achieving work-based experiences needed for the specific career field.
Fellowships
We already defined fellowships to be research-based. They open the world of research to students, enabling them to gain in-depth research knowledge in a given field. It provides the opportunity for scholars to become thought leaders in their specific fields. The tasks embarked on during a fellowship period are usually challenging but open up expert interaction and communication among the students and researchers. Fellowships are usually short-term programs that span for months — although many can last for a year or two.
Students in a fellowship program are often always compensated either by receiving stipends or payments for the work being carried out. They also come loaded with extra benefits such as; health care, loan repayment, housing and even transportation reimbursement. And regardless of type and duration, fellowships require an enormous amount of care and intentionality from the participants.
Applying For A Fellowship
In applying for a fellowship, certain procedures are essential and must be judiciously followed. Most times, the applications for these programs can be more rigorous and intense compared to obtaining admission from most universities.
A valuable asset to have during a fellowship application is the right mindset and a good head start on the time allowed. These are essential considering the amount of invaluable paperwork required to go through any fellowship program.
The proposal is one of the most essential bits of a proposal application. It allows you to introduce yourself, making yourself known to your potential lecturers or organisation. While writing a fellowship proposal, important information such as intentions with research and points about why you're the perfect candidate is clearly stated. It gives insight into what you hope to accomplish with the opportunity and further explains why you are the right fit for the position.
Another important aspect of a fellowship application is the interview. Every well-written proposal leads to an interview stage. Although there is no standard way an interview can go, a general guideline is to ensure that they express themselves as clearly and sharply as possible. Ensure that the main points highlighted in the proposal are carefully explained leaving no room for confusion.
Types of Fellowships
Generally, there are three major types of fellowships that are known to most people. They include;
1. Medical Fellowships: Medical fellowships are fellowship opportunities reserved for medical students. Physicians and other medical-related field scholars are the major recipients of these types of fellowships. A medical fellowship opens up access for medical students who have completed both medical school and mandatory residency. It allows them to further niche down on a speciality in the medical field, making them experts in the chosen area.
2. Postdoctoral Fellowships
These types of fellowships are reserved for people who have gone through the rigour of a doctorate. These fellowships enable them to research topics in their specific field of study. With funding from these fellowship types, individuals can carry out interesting research, making them a technical experts. The deep dive into subject matters that this fellowship opportunity provides enables these fellows to gain expert knowledge in their field.
3. Graduate Fellowship: Once reserved for just Master's degree graduates, this type of fellowhip has now opened up to accommodate recent graduates. This type of fellowship enables scholars to experience in-depth knowledge of the career field but also gives a first-hand experience of what graduate school can feel like.
Internships
Internships are a lot more common when compared to fellowships. An internship is a short-term work experience done to give undergraduates or recent graduates, a simulation of what the job space feels like. During an internship, interns garner entry-level experiences from their host organisations. Internships are more of learning experiences where participants gain skills through practice. The advantages of an internship position are; the learning involved, the skill acquired and much more, the industry connections created. And they sometimes, lead to full-time job offers.
Applying For An Internship
The different organisation has different ways they require interns to apply to them. While some might ask for written applications, others would require tests and interviews. Some of the known ways of finding and applying for internship positions are discussed below.
Almost every job opportunity and internship placement can be 
found online. Hence, a great place to begin one's search is by checking out job placement platforms. And start on time. Internships happen at fixed times, therefore, it is advised that candidates begin their search a little earlier than the required season.
Ensure to get your CVs and Resumes in shape. Update these to have relevant experiences, making you stand out from every other candidate that would be applying. Also, prepare to nail the interview stage. Ensure to keep an open and positive mindset when embarking on any interview.
And lastly, utilize your existing network. Make sure to reach out to friends, family, colleagues and lecturers to get relevant placements in reputable organisations. Networking helps to reduce the amount of time used in searching for opportunities, because this, helps in making them available.
Difference Between Internships and Fellowships
Although both terms might be similar, there are differences between an internship and a fellowship.
1. Duration
Because fellowships accommodate high-level scholars, the duration afforded for these opportunities can be longer than an internship. Fellowships range from durations of six months to about 2 years depending on the research area and topics. Depending on the industry as well, the time commitment for a fellowship might differ from that of an internship. Fellowships usually are more geared towards full-time roles with scholars expected to focus their attention on the research area.
Internships on the other can are limited in time duration. Although a few of them can last up to a year, most internship programs are within the three to six months time duration. This is because most interns would be required to return to school to complete their programs.
2. Process of Application
Internships are more similar to job applications. Usually, the application process for internships is straightforward, with only an interview and an assessment test required, similar to most job applications. Also, resumes and cover letters are requirements during applications for an internship.
Fellowships however are a little more rigorous. The documentation and processes involved are a lot more complicated compared to an internship application. A major requirement for a fellowship is the proposal. A project proposal is a document submitted to define the goal and expected objective of the intended research to be carried out. Also, other documents like; transcripts, resumes, writing samples and even recommendations are required for these applications.
3. Area of Focus
Both programs are focused on achieving different things at the end of their duration. For a fellowship, the focus is towards professional niche-like development. Scholars complete a fellowship program having deep research knowledge of their chosen career field. Areas such as; grant writing, community organization and media relations are areas developed during a fellowship.
Interns however gain work experience. Participants complete internship programs with a broader knowledge of what to expect in the work environment. Experiences gotten from an internship can easily assimilate an intern into being a full-time staff of any organization within the industry.
4. Remuneration
Sadly, internships can be unpaid. However, some organisations can provide stipends for their interns. Unpaid internships however contribute to the college credit of the student involved. Also, interns receive valuable work experience in compensation for lack of payment.
Fellowships, however, usually comes fully paid or funded. Depending on the project area and industry, most fellows can receive hourly wages for their research work. Other benefits attached to fellowship programs are accommodation, health care benefits, loan repayments and even transportation reimbursement.
Conclusion
 Internships and fellowships have long been stated as important programs for career development. Both programs are necessary to develop one's experience and expertise in a chosen field. It has been noted that both internships and fellowships can make it easier for anyone to gain more advantageous opportunities in the job market. They bolster professional credentials and elevate career prospects.
Therefore good advice will be to seek out either of these opportunities and ensure to participate in both, highlighting them on your resume to gain more industry-based recognition.
Frequently Asked Question
1. What are some popular internship opportunities in the world?
Answer:
Some of the popular internship programs are;
Ford Foundation internship
Lumen internship 
Apple summer graduate internship  
NASA research Internship program 
Google internship program 
Microsoft Engineering internship
Goldman Sachs Global Summer Internship 
SpaceX internship program 
2. What are some of the popular fellowships available globally?
Answer:
Some of the most prestigious fellowship programs include;
Fulbright U.S Student program for research 
Emerging writers fellowships 
Obama Foundation Fellowship 
Mira Fellowship 
Morgridge Acceleration Program fellowship 
Echoing green fellowship 
Hudson Institute Political studies summer fellowship