Introduction 
The year 1819 saw the beginning of Colgate University, which is a private university. It is located in a rural area and encompasses a total area of 553 acres, and it has a total undergraduate attendance of 3,042 students (as of autumn 2020). Bucknell University, on the other hand, is a non-public institution of higher learning that was founded in the year 1846. It is located in a rural area and encompasses a total area of 449 acres, and it has a total undergraduate enrollment of 3,695 students (for fall 2020). This comprehensive overview compares Colgate University and Bucknell University quantitatively and qualitatively.
Bucknell University is the less expensive alternative based only on net pricing. Both of these institutions are private, not-for-profit establishments of higher learning that provide degrees spanning four or more years. Although the difference isn't much, Colgate University's tuition and fees are more than Bucknell University's ($59,802). Colgate University's admissions process is more complex than Bucknell University's. In terms of SAT scores, Colgate University has a greater one (1,385) than Bucknell University (1,340). The submitted ACT score (32) for Colgate University is higher than Bucknell University (30).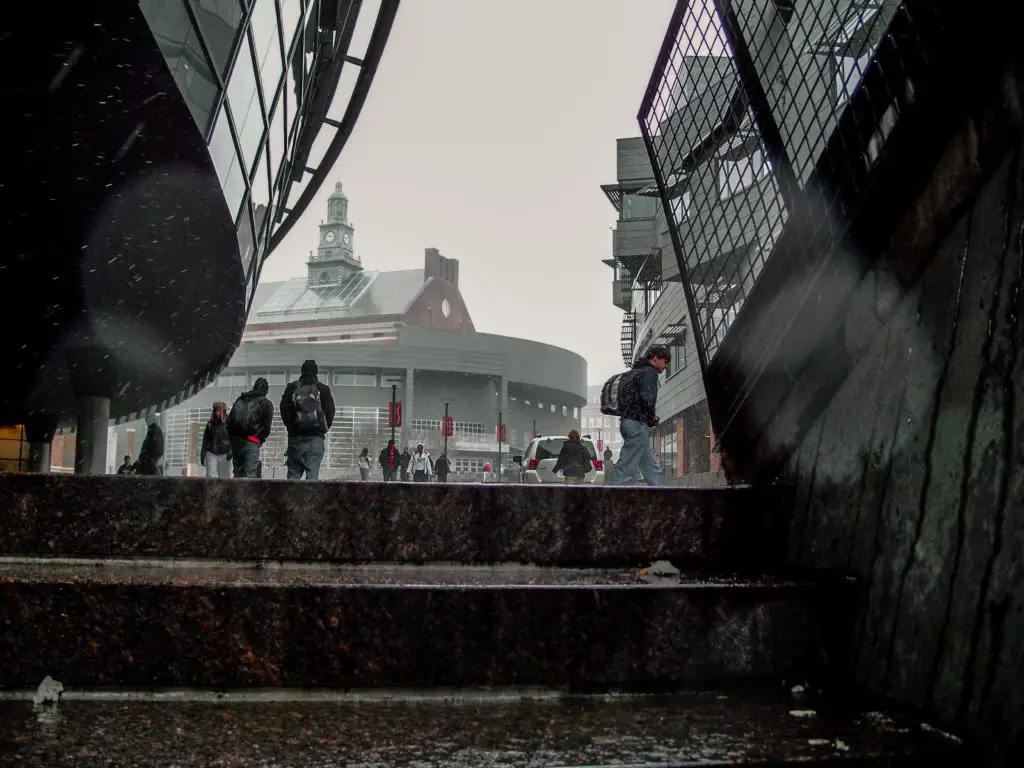 Comparison between Bucknell University and Colgate university 
The following table compares universities in a few crucial ways. 
| | | |
| --- | --- | --- |
| Bucknell University | Comparison | Colgate University |
| Lewisburg, Pennsylvania | Location Hamilton, New York | Hamilton, New York |
| Four or more years, private (not-for-profit status) | University type | Four or more years, private (not-for-profit status) |
| | The highest possible level of education | Master's degree |
| University where students have the chance to earn a Bachelor of Arts and Sciences degree | Carnegie classification | College of the Baccalaureate in the Arts and Sciences |
| $59,802 | Tuition & fees | $61,966 |
| 30 | Act score | 32 |
| 88 percent | Graduation rate | 91 |
| ROTC, Study Abroad, and Certification for Teachers | Unique and enriching educational opportunities | Certification in Teaching and Study Abroad Opportunities |
Academic outcomes 
When comparing the academic offerings of Colgate University and Bucknell University, we will look not only at the subjects that students are currently enrolled in but also at the careers they go on to pursue after receiving their degrees. After all, getting an university degree is meant to equip you with the skills necessary to have a successful career. It is beneficial to understand the degree's worth to analyze the outcomes of each school.
| | | |
| --- | --- | --- |
| Bucknell University | majors | Colgate University |
| 16 | The conservation of natural resources and biodiversity | 32 |
| 8 | Studies of the region's ethnic cultures, genders, and groups | 9 |
| 14 | Sciences of computing and information along with their supporting services | 26 |
| 167 | Engineering | N/A |
| 20 | Education | 21 |
Tuitions and Fees
At Bucknell University, the tuition and fees for undergraduate students will be $59,802 for the academic year 2021-2022. Tuition and living costs for graduate students add up to a total cost of $26,112 each year. When a student lives on campus, their living expenses and tuition and fees are reported as $17,038; when they reside off-campus, their living expenses are also registered as $17,038. 
Colgate University charges its undergraduate and graduate students $61,966 for tuition and fees in 2022. The exact amount is required for enrollment in the graduate program. The average value of a grant is $48,742, and 46 percent of enrolled undergraduate students have granted some form of financial aid in a grant or scholarship. The total cost of attendance, which takes into account tuition, fees, the cost of books and supplies, and living expenses, comes to $31,418 after considering financial help.
Its undergraduate tuition and fees are significantly more significant than the typical amount charged by other schools offering similar programs.
| | | |
| --- | --- | --- |
| Bucknell University | Tuitions and fees | Colgate University |
| $59,802 | Undergraduate | $61,966 |
| $26,112 | Graduate | $61,966 |
| $33,809 | Financial aid | $48,742 |
Acceptance rate 
Colgate University had a 27.47 percent admission rate, with 8,583 students applying and 2,358 accepted. According to the acceptance rate, getting into the school is rather difficult. The yield, also called the enrollment rate, is 35 percent, with 765 students out of 2,358. At the school, the average SAT Test score is 1,385, and the average ACT score is 32.
Bucknell University's admission rate for 2020-21 is 37.53 percent, with 9,890 students applying and 3,712 being accepted. Enrolled students of the university have an average SAT score of 1,340 and an average ACT score of 30. It requires five elements and suggests one article for applicants to submit.
Which university, Colgate or Bucknell, has a more competitive admissions process? Which of these schools has the most open enrollment?
If you only consider the acceptance rate, then Bucknell University is the more competitive option for you to consider attending. Nevertheless, each college aims to populate its incoming class with a diverse group of individuals who bring unique skills and experiences to the society.
Which university, Colgate or Bucknell, is considered a higher caliber?
Various factors, including campus life, costs, and outcomes, are examined to determine the most comprehensive comparison possible between Colgate and Bucknell. However, you are savvy enough to realize that statistics do not accurately represent what it is like to attend any given college or live in any given community.
Conclusion 
Several measures may be used to determine whether or not an institution produces better outcomes for its students. These indicators include the graduation rate, salary, and student loan debt. The average ACT score for incoming students at Colgate is 32, which is two points higher than the average score for incoming students at Bucknell (30). When comparing the cost of in-state tuition, Colgate University is 3.1 percentage points more costly than Bucknell.
FAQs
Question 1. Who can submit an application for enrollment at Colgate University? 
Answer 1. Students who are currently enrolled at the institution and maintain satisfactory academic and behavioral standing are eligible to submit applications for summer support. It would help if you intended to continue your studies at Colgate for at least one more term. Additionally, before the application deadline, students must have their resumes reviewed and approved by Career Services within the current academic year.
Question 2. What about studies at the graduate level?
Answer 2. Graduate study at Bucknell University can lead to a master's degree in various fields, including animal behavior, biology, chemistry, education, engineering (chemical, civil, electrical, environmental, and mechanical), English, mathematics, and psychology.