Any student trying to compare Arizona state university Tempe, and Northern Arizona University, is dealing with a difficult matter. Nevertheless, the student seeking this information is reading the right article to get answers. 
Because this article offers both qualitative and quantitative distinctions between these two prestigious schools. So, grab your popcorn and keep reading.
An aspirant pursuing a STEM major should choose Arizona state university. On the other hand, Northern Arizona University offers liberal arts and sciences, and business management. Plus engineering, general studies, humanities, health professions, and related programs.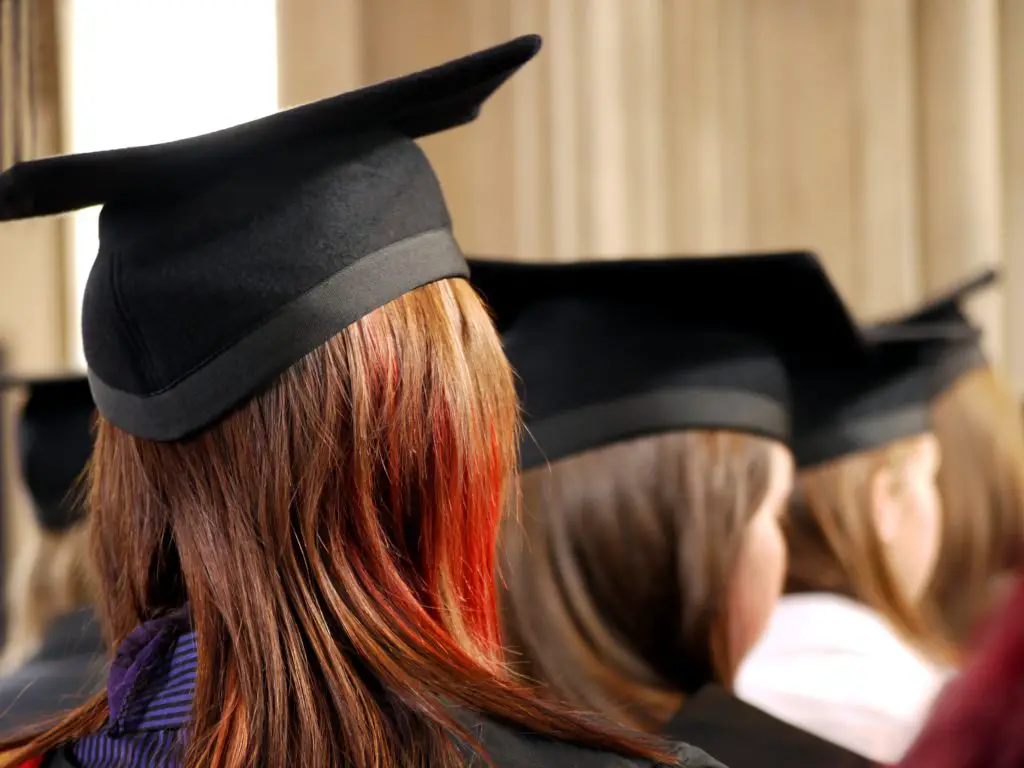 Basic Distinction Between Arizona State University And Northern Arizona University 
During the admission process of a high school graduate, people around will try to give different opinions about the right school choice. Which often leads to more confusion than clarification.
Therefore, paying close attention to this article is essential. In the end, the student will get the important information needed.
Courses Offered
Knowing the courses both schools offer is an important way to know which suits a student. Without much ado, Arizona State University, ASU specializes in STEM majors. 
The school offers general studies alongside. Their STEM majors include:
Computer science.
Engineering.
Mathematics.
Science.
Northern Arizona University is best for students wanting to specialize in arts, social sciences, and engineering. Coupled with seven colleges, the school offers over 130 undergraduate and over 80 graduate degrees. NAU 7 colleges include;
The college of Arts and letters.
The college of Engineering, informatics, and applied sciences.
The college of social and behavioral sciences.
A college of health and human services.
A college of education.
W.A Franke college of business.
College of environment, forestry, and natural science.
Tuition Fees and Financial Aid 
The sticker price for the ASU tuition fee is $10,158, coupled with a net price of $11,337.0. While NAU tuition fee sticker price is $10,358 with a net price of $14,785.0.
Looking at these prices alone, one will say Arizona State University is more affordable. But, understand that this price tag doesn't include the housing & feeding cost. So a student should check for housing costs and sum up everything before making a final decision.
Coming to financial aid, NAU, the northern Arizona university, is much more generous to incapable students. They offer the average financial aid of $8,308, while ASU offers an average of $10,642. 
This suggests that both schools are generous in their ways. A student more focused on taking school financial aid can just opt for the northern Arizona university.
Acceptance Rate 
First off, these universities are easier to get admitted to compared to their competitor's schools. For instance, NAU accepts 77% of aspiring applicants while ASU accepts 83%. 
An aspirant of Arizona state university shouldn't become scared because of this acceptance rate. This survey only shows that a student needs to study hard before finishing high school to submit excellent academic scores.
Diversity
As regards diversity and knowing the schools that welcome students across the globe, both Arizona state university and the northern Arizona university offer that. So there's little or no difference between them regarding diversity.
Arizona state university welcomes students from diverse religions, backgrounds, and sexual orientations. Therefore the school boast of the following resources;
Gender-inclusive housing.
Committee for Campus inclusion.
Gender-neutral bathrooms.
Likewise, Northern Arizona university welcomes with open arms students from diverse backgrounds, across the globe. What's more? The school is in the position of 1,100 out of 3, 790 schools as regards diversity. 
Students love to relate and learn with other students who come from other backgrounds and races. Northern Arizona university understands that, so they welcome students from across the globe.
Extracurriculars
Choosing a school with wonderful extracurricular facilities is very essential. Any student that wants to study in a healthy environment should consider this important. 
Both Northern Arizona University and Arizona State University Tempe have unique extracurriculars. Northern Arizona University takes part in 15 intercollegiate athletic programs. Their sports include:
Diving for women.
Swimming.
Golf.
Volleyball.
Soccer.
Indoor and outdoor track and field.
Basketball.
Tennis.
Cross Country.
Above all, the school has over 350 established academic, professional, service, and social organizations. As well as intramural sports programs.
Arizona State Univeristy
ASU Tempe has over 1,000 student organizations and clubs such as 70-greek-lettered organizations and outdoor clubs. The notable extracurriculars of the school are;
Academic bowl.
Homecoming lantern walk.
Also, the school has 26 varsity programs. This comprises 9 men's and 11 women's varsity teams competing in the 1st division.
Physical Outlook
The Arizona state university's main site is in Tempe. This location showcases incredible art design such as the Tempe Festival of the arts. The students of ASU get to enjoy the rock 'n' roll Arizona marathon.
Plus the floor peaks of Oktoberfest, which is located in the Tempe town lake as well as other spectacular works of art. Arts and nature lovers will enjoy their stay in this school.
Above all, the Arizona state university campus has Frank Lloyd Wright. It's an exception center for carrying out art events.
Northern Arizona University
Northern Arizona University on the other hand is a public research-led institution in the state of Arizona. The school has the Flagstaff mountain campus, it's the main campus and it's located in the mountain town of Flagstaff. 
The school's location has the world's largest ponderosa pine forest. Coupled with a picturesque setting of snowfall in winter and 300 days of sunshine every year. A few of NAU's special events are:
Homecoming for alumni.
Autumn family weekend.
True blue Friday.
Conclusion
Both Arizona state university Tempe and northern Arizona university came into existence in the year 1899. The choice of which is better and good depends on what the aspirant wants. No aspirant should allow people around them to decide as regards the institution they'd attend! 
Frequently Asked Questions 
#1. Is a degree from Northern Arizona State University respected?
Yes, their degree is well respected across the globe. In 2021, NAU broke the US news and world report list by ranking 44th position in the list of top public schools.
#2. Is Arizona State University secured for International students?
ASU is secured for every student including international students.
#3. Which university ranks first in Arizona?
The Arizona State University – Tempe ranks first in Arizona.