To know what are the admission requirements for central Michigan University..read on this article..
Introduction
Central Michigan University is one of the largest and most popular universities in the U.S. it was established in 1892. It is located at Mount Pleasant, which is about 200 miles from Detroit, and is ranked #118 in the 2022 ''Top Public Schools'' in the United States.
When it comes to the admission requirements of central michigan university CMU, having a sound academic background is stressed the most. Freshmen must have completed at least 4 years in English, Mathematics, biological/physical sciences, and history/social sciences. Having at least two years in a foreign language, fine arts, and at least a year in computer science is an added advantage. The incoming students are expected to have at least a 3.52 Gpa and at least 110 SAT scores.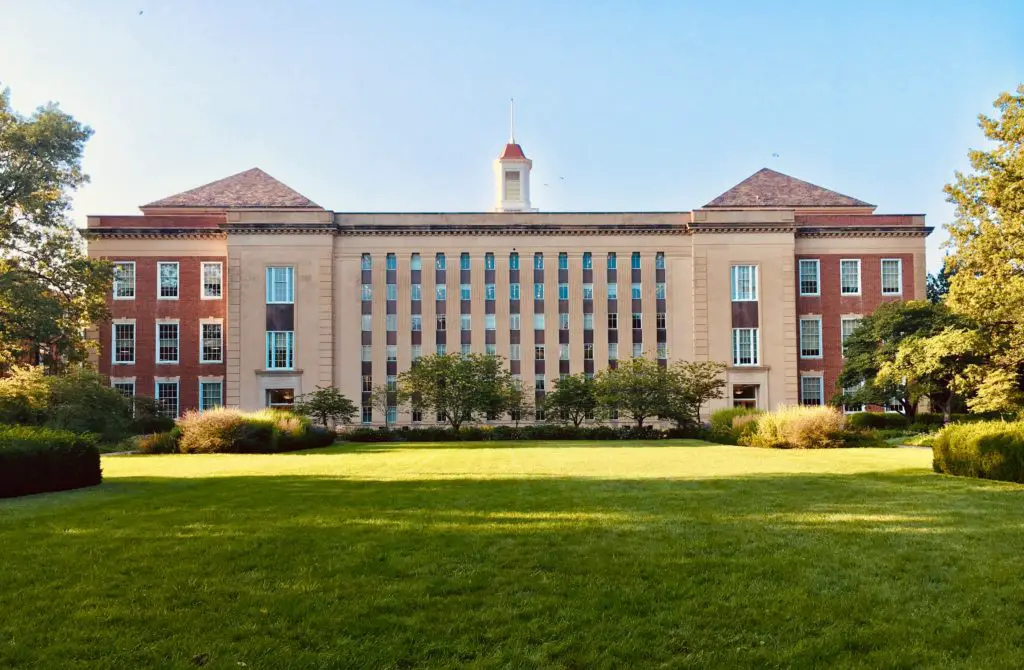 Admission requirements of central michigan university
Incoming Freshmen
To gain admission into CMU, you should have completed all the requirements listed above. When you have met all the conditions listed, you can then go on to submit your application, all applications are reviewed online and after the 1st of December, merit awards are given on a first-come, first-serve basis. After submitting your application you are to pay the application fee (which is about $40) and then send your official transcript.
Transfer students.
The application requirements for transfer students are likewise that of freshmen students. After submitting your application you are to pay the application fee and then go on to send your transcripts. A transcript is a document that states the name of the former colleges you attended, all the grades awarded and the course is taken. After submitting your transcripts, you may send in other materials like your letter of recommendation, official test scores, and others. 
International students
The admission requirements for international students rely 
mostly on the course, you would like to embark on. You are to submit your transcripts and prove high English proficiency by taking either TOEFL- 79, IELTS-6.5, PTE-53, or DUOLINGO-100. Documents are to be sent to the Admission office unless stated otherwise. 
Graduate programs
Earning a graduate degree at CMU is a  decision because they provide personalized programs, comfortable classrooms, a world-class library, and a great career development center. To apply as a graduate student, you should first be aware of the admission requirements; A degree from a recognized institution and a minimum G.P.A of 2.7. You can then go on to submit your application, the application fee is about $50, but it is important to check the application deadlines first. You can also go on to submit your transcripts, you should ask the former institutions you attended, for your transcripts. You can then track your application on the school's website.
 Medical students
As a prospective medical student, you should first of all, check the admission requirements. To be considered for acceptance, you must be a U.S or Canadian citizen. You may be a permanent resident of Canada or the U.S. You must have completed the American Medical College Application Service (AMCAS) and you must have completed, with high performance, a baccalaureate degree. After submitting all of the above, you may then be invited to submit a secondary performance through an email. As a basic science requirement, you must have completed at least two semesters of biological science and organic chemistry. It is advised to check the school's website for additional coursework recommendations. You are to submit a well-written letter of recommendation, this letter must be written by an individual who has a professional relationship with the prospective student and is also very well aware of the applicant's skills and qualifications. All applicants must have demonstrated high and outstanding qualifications for the study of medicine.
Global and online students
Obtaining an online degree from CMU is a great decision, as you are offered flexibility and the opportunity to grow at your own pace. And compared to other schools CMU's tuition for online degrees is somewhat affordable. The admission requirements to obtain an online degree for CMU are similar to other categories, you are to check the specific requirements for the program you intend to study in the institution. Applications are reviewed on a rolling basis and you are to pay an application fee which is $40 for undergraduate degrees and $50 for  graduate degrees. You are to send your official transcripts to the school's email or apply by sending a mail to the school's mail. Your application will then be reviewed and you shall be given feedback in due time.
Central Michigan University is one of the largest and most popular universities in the United States, and it is known for having the lowest tuition increase since 2010. The school provides a series of online programs which can be taken at your own pace and the tuition of these online programs are very affordable. In Michigan, the school is ranked one of the best colleges in terms of Accounting, college life, and Athletics. 
Frequently Asked questions
Do I need to submit an essay for my application?
An essay is not required but it will be helpful to send other information like your previous extracurricular activities, your leadership experience, and so on.
What is the average GPA of those being admitted?
The incoming freshmen have an average of 3.52 and an SAT score of 1110. Some score lower, and others higher. Other factors apart from G.p and SAT scores come into play when making decisions and most students have proven to be well-grounded in other areas.
What is the Acceptance rate at Central Michigan University?
The Acceptance Rate is 70%, which is particularly high compared to other schools. 
Do I need a test score for my application?
As of 2022, freshmen no longer need to submit test scores to be considered for admission, the university has adopted a test-optional admission policy. You can gain admission and earn a merit scholarship without a test score, but your test scores may earn you a higher scholarship.
What factors are considered in an Admission decision?
Overall GPA
Academic achievements in subjects taken
Trends in your academic progress
These are the basic factors when making an academic decision, but others may be considered worthy.