As you threw your college graduation caps into the air, you and your friends all vowed to stay in touch and get together at least once a week. It sounded so easy then, but now as you're all moving back home and even to entirely new cities, getting situated at your first real job, and getting adjusted to life on your own, it's daunting to even find a few hours of open space on your calendar. It's liberating to be out there on your own, but it can also feel a bit lonely.
All of us here at GreekForMe.com went through this too, and now, as we work in the Greek merchandise and AKA Paraphernalia industry, it's so important to us to stay connected with the people who matter most. Here are our tried and true ways to combat feelings of loneliness as you assert your independence after college.
Add Some Audio To Your Apartment
It's nice to have your own apartment and not be under Mom and Dad's watchful eyes, but you are coming home to an empty apartment with no one to ask how your day was or have dinner on the table ready for you. Turn on some of your favorite tunes when you get home, as well as the tv – having some background noise can help boost your mood and keep you energized.
Use Social Networking Sites
We're not saying you should post personal details on Facebook or tweet every two minutes on Twitter, but engaging with friends and family on social networking sites can remind you that there is a whole bunch of people out there who care about you and are there to laugh with you and commiserate over a bad day. Just always be careful what you post!
Texting Is Convenient, But Calling Is Personal
Texting is great for sending a quick message to a friend or to Mom, but make it a point to have at least one real phone call each day, outside of work or any calls you "have" to make. Having an actual conversation and laughing back and forth emphasizes your connection, whether you're a half hour away or half a day in driving time away.
Spend Time In Public Spaces
Does your local coffeeshop or sandwich spot have free wifi, and comfy seats or couches where you can relax? Whether you're finishing up some work or reading for pleasure, just being in the company of other people can also liven your spirits up and help you feel more socially connected. Plus, you never know who you'll cross paths with!
Schedule In-Person Outings
Having to "pencil in" outings with friends and family doesn't exactly sound that exciting, but committing both yourself and them to a date, time, and place increases the likelihood that you'll all actually find the time to meet up. Trust us – even just a half hour with a friend or family member dramatically decreases those "alone" feelings you may experience while you're adjusting to your post-grad busy life.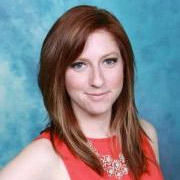 Erica Wolfe is a proud, active member of Delta Phi Epsilon and a Marketing Associate at Greek Streak – an online Greek apparel retailer providing fraternity and sorority clothing for the Greek community.