UChicago Booth provides a live and scintillating experience for students pursuing MBA, Ph.D., and executive programs. With options to create one's own degree, build connections, learn the 'inside tricks' of business, and explore your intellectual curiosity – all while being led by the world's finest teaching faculty – UChicago is one of the world's best business schools.  Here we will see about Where do UChicago Booth students live?
It has centers in Chicago, London, and Hong Kong. The Chicago campuses are located in Hyde Park – The Charles M. Harper Center, and Downtown Chicago – The Gleacher Center. The former is the global headquarters and home to full-time MBA and Ph.D. programs. The latter is home to part-time, Evening, and Weekend MBA Programs, Chicago-based Executive MBA Program, and Executive Education courses. While deciding your place of residence, keep in mind the distance you need to travel and the location of most of your classes.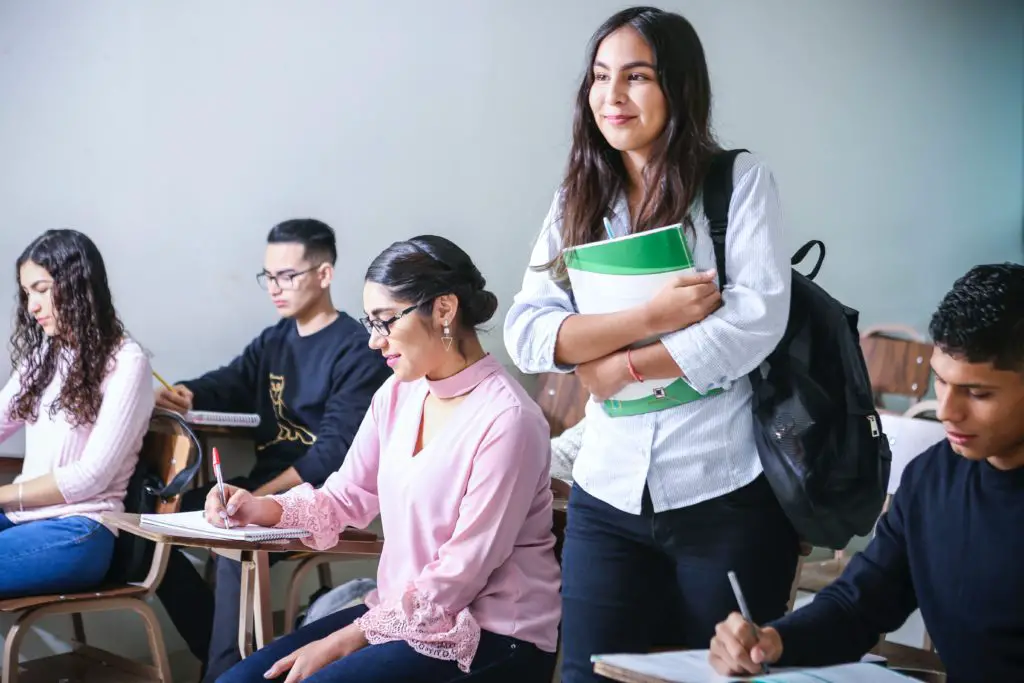 Residence facilities on campus 
UChicago Booth does not provide residence facilities in any of its Chicago centers. However, The Charles M. Harper Center, further referred to as CHC, provides a spacious and ambient student lounge – to relax/unwind, large lockers near classrooms to keep your heavy books, and numerous study and work spaces. It has quiet, reserved study areas for students, smaller spaces for group studies, and two cafes. The Gleacher center also serves as the center for major conferences and, hence, boasts various meeting rooms, board rooms, and lounges. Student-oriented spaces are limited considering the part-time nature of its courses. 
It must be noted that the centers begin clearing up by early evening. Night-time group study sessions are usually held in the school's downtown facilities or individual apartments, preferably the latter. 
Off-Campus residence
Although some students live in Hyde Park, the majority of students live downtown ("the Loop" to insiders), often even in the same buildings. Following are some options for potential downtown or loop boothies :
The Millennium Park Plaza
Few buildings are just very popular among the loop livers. MPP is one of those. It has been the home of the most significant number of boothies for decades. It is affordable, provides all the basic amenities and a great connection to go everywhere. It is located directly adjacent the Millennium Station which makes going to Hyde Park a 25-30 mins affair. Further, the views that this building offers are amazing! It is around the coast so some rooms even provide unobstructed views of the beautiful park and Michigan lake. Facilities like gym and pool are a given but the major attraction is its rooftop patio. It also boasts many small/medium study rooms, perfect for MBA students' various conference preps. 
The best part of living in MMP is that there are so many Boothies around you keep running into each other in the most common places. Imagine meeting a friend you haven't met lately in your lobby or a class mate in elevator – isn't it just like a mini residential campus!
Columbus Plaza
Columbus Plaza is approx. three blocks far from Millennium Park Plaza. It is also a nice living place; some also say it's a bit nicer than MPP. There is also a conception that it is – primarily – the abode of less party-going students. Mostly international community takes residence here, as said. It sits on the new east side of Chicago and offers options for studio and bedroom-style apartments. Other upsides include beautiful skyline views, outdoor spaces, a remote work business lounge and easy access to the public transport system.
The Shoreham
Located on the east south street, Shoreham buildings provide a great place for pet owners. There are a few garden/parks right in front of the buildings. It also has in-unit washers/dryers, ample parking space and an indoor hot tub. This also provide studio and bedroom-style apartments however, given its amenities it can be a bit pricey especially after the b-school fees. 
The MPP, Columbus Plaza and Shoreham make a triangle in the close vicinity of the Millennium station. Together these three buildings house 57% of the booth students. These are at a waking distance of five minutes from each other so that is definitely a go for frequent study sessions with friends living there!
Pilsen
It is located on the southwest of the loop and is near UIC. There are, again, plenty of students around. Pilsen is closely connected to the rest of the city. It will be a good place if you are someone who prefers to stay away from the hustle-bustle of the city but still likes being in touch with your contacts. 
Lakeshore East and Aqua at Radisson Blu
Lakeshore has a few newish buildings that are better than Columbus Plaza. Aqua has got condos that are rented by owners. Both places are substantially pricier than the earlier discussed options but so are their amenities. Aqua is actually quite luxurious. So if you have got a taste for a sophisticated and luxurious lifestyle, these places are good to consider. 
Few other options to check
You can also check for residences in
Lincoln Park
Ukrainian Village
The Tides
Park Millennium
Coast
E Lake
River North
Old Town
Furthermore, there are many one-to-one living places available in Chicago. There is actually no issue of housing units/ spaces in the city which also makes the rents quite reasonable. Thus, if you wish to stay in a particular area, you can definitely go ahead and search for owners/ buildings that are willing to give you a place. 
For help in decision making and more options: reach out to the selected class of your year. Join groups, plan together, experience the exciting life of Chicago with new friends – enjoy together!
For further resources, refer to the following links:
The first-day guidance – https://theboothexp.com/tag/first-day/
Residences' map – https://theboothexp.com/2016/01/a-boothie-in-the-city-of-chicago/
Exploring Chicago – https://theboothexp.com/2022/03/ways-to-explore-chicago-with-classmates-part-2-winter-activities-guide/