Massachusetts-based private Ivy League research university. Harvard College was founded in 1636 and named for its first sponsor, Puritan preacher John Harvard. It is the country's largest and most established higher education institution. Here we will see about How Rich Are Harvard Students?
A Harvard student's average family income is $168,800, with 67 percent originating from the top 20%. Around 1.8 percent of Harvard students came from low-income backgrounds yet went on to become wealthy adults.
Card asserts, among other things, that outstanding academic achievements are so ubiquitous among Harvard applicants that they are unremarkable. 
Harvard only accepts roughly 1,800 students per year, yet over 8,000 applicants with perfect GPAs, 3,450 students with perfect SAT math scores, and 2,741 students with perfect SAT verbal scores apply.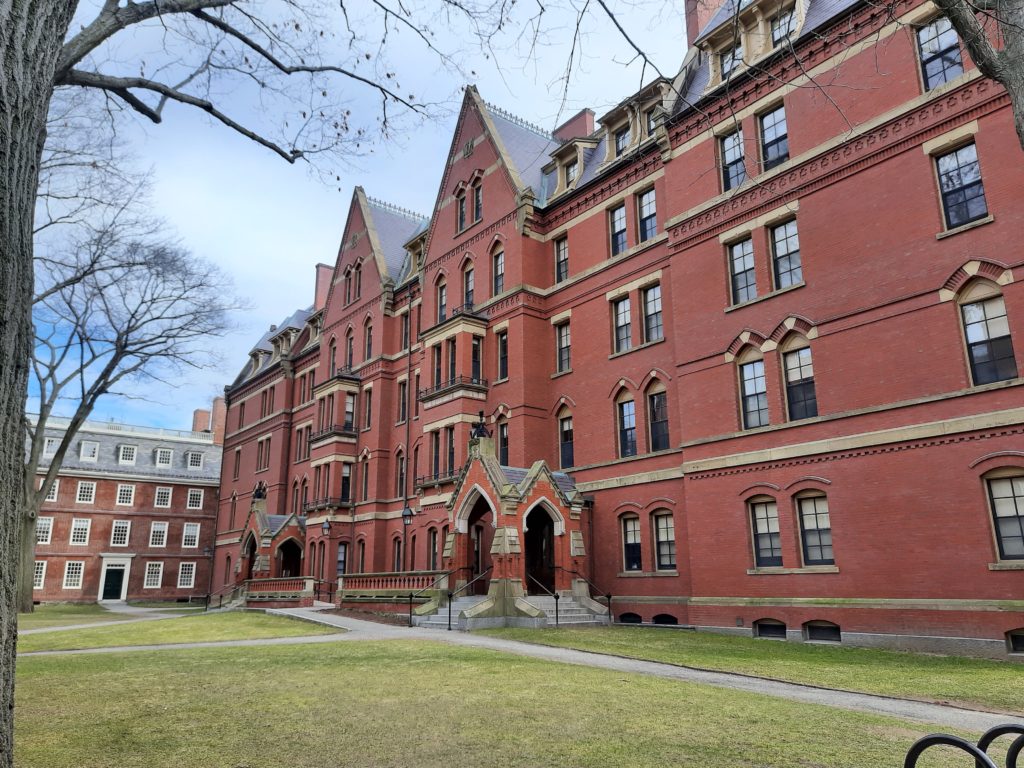 Study Concludes
Based on millions of anonymous tax data, a new study finds that some institutions are much more economically stratified than previously thought, while others are linked to socioeconomic mobility.
Only schools that receive Title IV federal funds are included in the figures, which excludes military academies and some other colleges.
Students born in 1991, around the class of 2013, are eligible for access measures, whereas students born between 1980 and 1982, around the age of 35, are eligible for outcomes and mobility measures.
The data on class size refers to the number of students in the study who were born in 1991, which is roughly similar to the class of 2013 or today's 25-year-olds. This restriction does not apply to international students or students who cannot be tracked back to their parents' tax returns.
Legacy
Thirty percent of Harvard's students are descendants of Harvard alumni. The median household income of Harvard students was $168,000, about three times the national average. With 15% of Harvard students coming from parents earning more than $630,000 per year, the wealthiest 1% of Americans are the most overrepresented demographic in the class. 
Only 20% of Harvard students come from families with an annual income of less than $65,000, suggesting that the top 1% of the population obtains nearly as many seats as the bottom two-thirds.
Z-List
Apart from inherited preferences and special administrative admissions lobbying for the wealthy and powerful, the "Z-List" is an annual selection of 50 to 60 students. 
These are applicants who Harvard desires but whose academic qualifications are so poor that they won't get admitted through traditional channels. They are accepted on the condition that students defer enrollment for a year for their grades not to be included in the incoming class. This group is predominantly white, with roughly half of the students being legacy students.
Only 2% of students enrolled through deferred admissions were African-American; around one student per year. The students on the Z-list are almost exclusively from wealthy households; Harvard claims that its deferred admissions program does not enroll economically disadvantaged children since they are less able to take a gap year before matriculating.
Financial Assistance
After students are accepted, the Financial Aid Committee will examine their family's financial circumstances and make an award to help them fulfill those needs. They figure out how much money the family needs depending on their income, assets, and general financial status. Harward does not require students to take out loans, and it does not consider a home equity or retirement assets when putting together a financial aid package. Most crucially, the financial position of a student's family has no bearing on the student's chances of admission to Harvard College.
Harward understands that each student's financial situation is unique. Their financial aid officer will work with you throughout your four years at Harvard to understand your needs and relieve the stress of paying for college.
Conclusion
Harvard is not alone among prestigious colleges in admitting a disproportionate percentage of rich students. Seven of the twelve elite private US institutions had higher shares of students from extremely wealthy backgrounds than Harvard.
Although Harvard's application pool is supposedly brimming with students with exceptional academic credentials, a quarter of the class has SAT merged math and verbal scores below 1470, implying that Harvard's class has significant test scores overlap with several much less prestigious institutions.
FAQS
How successful are Harvard students at getting into graduate programs and finding jobs after graduation?
Our alumni have an extremely high rate of acceptance to graduate and professional schools, as well as job offers. Students applying to graduate schools and fellowship programs are assisted by resident tutors in each of the twelve residential Houses. The Office of Career Services provides job and internship advice and placement to all undergraduates. If foreign citizens want employment in the United States after graduation, they need to be aware of several particular restrictions.
What is the graduation rate at Harvard?
The College's graduation rate is typically 98 percent, making it one of the highest in the country. Everyone accepted to Harvard is capable of satisfactorily completing all academic requirements.