Being home to more than 1100 world-class institutions, Australia is the 3rd most preferred educational destination for international students. According to a report published by the Australian government in 2018, almost 90% of foreign students are happy living and studying there. Although the cost of studying here is less than in the USA and the UK, the cost of living here is much higher. So, to cover these high expenses of living & traveling, foreign students should work part-time while studying. There are plenty of jobs available and many students are earning enough to pay their tuition fees for college. Here we will see about How much can an international student earn in Australia part-time?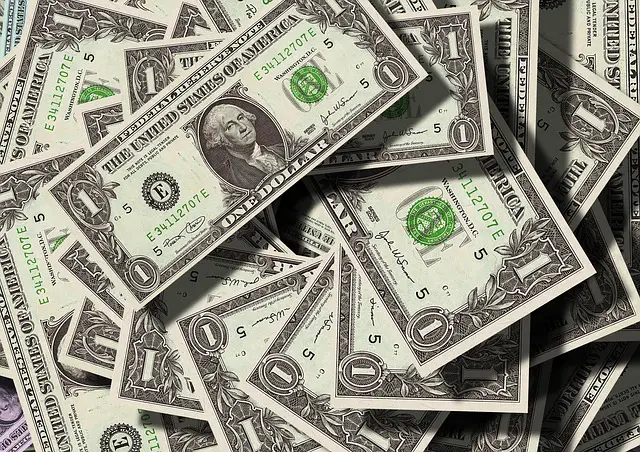 As per sections 285-299 of the Fair Work Act, 2009, there has to be a fixed minimum wage for employees and it is reviewed every year on the 1st of July by the Fair Works Commission. As of July 1, 2021, the minimum wage is AUS $ 20.33 per hour but, if you are under the age of 16 years then, min. wage is AUD 7.48 / hr and if you are in the age group of 16-20 years then, the minimum wage should be AUD 19.86 or approx. AUD 20/ hr. There are many part-time jobs like Tutor, etc., which can pay you as high as AUS $ 40/hr. So, a student working part-time here can earn in the range of AUS $ 20 – AUS $ 40 per hour.
Rules & Regulations regarding working on student-visa: –
There are some rules issued by the Australian government regarding student visas, which one has to abide by to ensure that your visa doesn't get canceled. These are as follows: –
You should have a valid visa granting you to work while studying. If you don't have permission, do apply for it.
You must be insured by having an overseas health cover.
There should not be any discrepancies in attending the course of study. You should meet the required minimum attendance criteria at your institution.
You must be enrolled in a full-time study program and your studies should not be hampered because of your work commitments.
How many hours a student is allowed to work?
According to the rules, a student can work part-time during his/her semesters and full-time during holidays. The part-time working hours should be 20 hours a week or 40 hours a fortnight. If you work more than that, your student visa is liable to be canceled.
During the Coronavirus pandemic, the government has announced to amend this rule of fixed working hours to shift more focus on some of the sectors like Healthcare, Old-age homes, Disability care, Agriculture & Tourism. Now, students, working in these sectors, are allowed to work for as long as they wish.
Some of the Highest Paying Part-time Jobs for students are: –
Tutor – It is the most respectful job a student can do. If you are good at a particular subject and want to help your younger ones or fellows in addition to earning, this is the best job for you.
Hospitality Industry – This sector is mostly preferred by students as they can find many jobs like waiter/waitress, receptionist, cashier, server, etc. at a hotel or a restaurant.
Retail stores – In the retail sector, you can work part-time in supermarkets, general stores, clothing stores, etc. Only ensure that you must have a good level of patience and communication skills to handle the customers.
Driver – Uber drivers are getting popular these days and are also earning well enough. If you have a valid driving license and are good at driving, you can think of this option.
Fruit Picking – This job needs a lot of unskilled people who can help in the agriculture field as there is an abundant variety of exotic fruits like blackberries, blueberries, avocados, etc., found here. This job doesn't demand any technical or language skills.
BPOs or Customer Care Centres – Call centers always have demand for people as their trend is increasing and every large organization started having them to solve the queries & complaints of the customers. If you have a good command of English speaking & writing, you should consider this option.
Barista or Bartender – Australia is famous for both coffee culture and wine culture. If you want to indulge in the culture and want to know the people closely, you can choose it as your part-time earning option. The big advantage of working here is that the work is at its peak in the evening after the college hours.
Admin Executive – If you are fluent in English, have good management skills, and have a basic working knowledge of computers, you should work on the post as the work is purely an office job and working in the corporate environment helps in learning new skills from your seniors and colleagues. It also paves way for your promotion after completion of your studies.
Conclusion
–Australia is known for paying good salaries to students as well as adults. In my opinion, a pay scale of AUS $20 – $40 per hour is more than sufficient to pay your living expenses and for your traveling with friends after college hours. Working part-time as a student comes with many benefits apart from earning. You start learning early, the basics of work culture and ethics & etiquette of behaving with others.
Some of the Frequently Asked Questions (FAQs): –
Q1. Do I have to pay tax on my earnings as a student?
  Yes, You have to pay tax if your annual earning is more than or equal to AUS $18,200 because the government treats a foreign student as an Australian citizen for tax purposes if he/she has been living here for more than 6 months.
Q2. Where can I find part–time jobs?
  You can find these jobs on online websites like "Indeed, Seek, and Job active", in local newspapers, or by personal references. You can even consult your institution's career center, which can advise you regarding what to choose & from where to choose, based on your skills and interests.