The National Collegiate Athletics Association divides its sports into 3 divisions: Division 1, Division 2 and Division 3. These divisions have been placed to level the field by grouping programs that are similar-sized in competitions. Each school can decide its preferred division to play in but must meet the standards of that division and must play in that division for all sports they participate in. most athletes and families know D1 sports because those are more popular. However, very few athletes – 1 in 100 high school athletes, will play at the Division 1 level. Football at any level has its similarities but different divisions provide different experiences.  Here we will see about What Is the Difference Between FBS and FCS In College Football?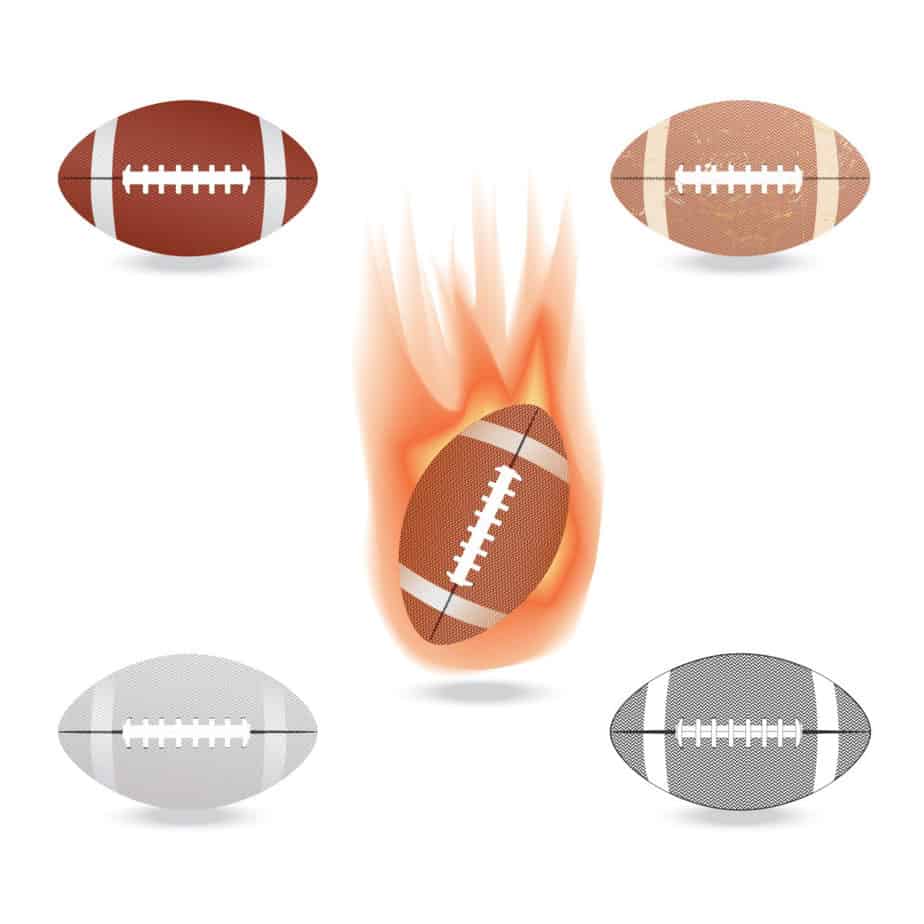 Most fans of college football are most likely aware of the Football Championship Subdivision (FCS) and the Football Bowl Subdivision (FBS) Division 1 subdivisions. While it is common knowledge for most that these subdivisions do exist, there are very few who can clearly distinguish between both without overlooking some elemental differences. These differences include 
FBS: 
FBS stands for Football Bowl Subdivision. It is considered the most popular and competitive subdivision of the National Collegiate Athletic Association Division 1 (D-1) college football. It was formerly referred to as Division 1-A and is made up of the largest schools in the NCAA. There are 10 conferences and over 125 schools in FBS. This includes the conferences referred to as the "Big 5": Big 10, Big 12, SEC, PAC-12 and ACC. Schools of repute such as the University of Oregon, Ohio State university, University of Alabama, Clemson University and Notre Dame University have all dominated the FBS.
The FBS was established as an alternative to the conventional NCAA playoffs format in 1978. Instead, college football communities and analysts rank teams yearly to determine the structure of the playoff. The teams ranked top four compete in the National Championship Bowl while the other top ranked teams were chosen to compete across the country in various other bowls such as the Peach Bowl or the Rose Bowl. Additionally, the FBS attracts the most talented prospects in high schools across the country due to the number of scholarships it is allowed (85). As a result of the influx of these talents and its overall popularity, FBS colleges tend to make more money when compared to colleges in other subdivisions.
FCS:
The Football Championship Subdivision is the more traditional subdivision of the NCAA Division I Football Championship subdivisions. It is made up of 13 conferences comprising of 128 teams and one independent group. Notable schools in this subdivision include Yale University, James Madison University, North Dakota State University and the University of Dayton. The top 24 teams are chosen to compete for playoffs. This makes the subdivision more extensive than that of the FBS playoff.
FCS schools do not have the same popularity as FBS schools because they have less scholarships which they are mandated to give out. Thus, FCS schools do not attract as much talent as FBS schools. It is importance to note that schools like North Dakota State University have gained popularity for their incredible runs in FBS and thus sometimes attract higher quality talent to their schools.
Differences between FBS and FCS in college football
Both have different former names. While the FBS was previously known as Division I-A, FCS was formerly named Division I-AA.
FBS holds bowl-style post-season games while FCS has a playoff series which utilized a single elimination process.
Asides the NCAA, the FBS is governed by another body: the BCS. The FCS is regulated only by the NCAA.
The FCS is mandated to give out only 63 full scholarships whereas the FBS is mandated to give only 85, 22 more than the FCS, but can give out more.
FBS colleges are also allowed to hire more than one assistant coach.
Conclusion
Although, there is an evident difference between FBS and FCS, all teams play collegiate football at the highest competitive level. Also, both the FBS and FCS are members of the NCAA and obey the rules and regulations of the association. It is important to know that both the FCS and FBS have produced numerous NFL players which often gets mentioned in discussions of the contribution of both subdivisions to the development of football.
Frequently Asked Questions
What are the best ways to get noticed as a college football player? The fact that you were chosen for an all-league team as a junior does not automatically mean you are going to be recruited at a higher level. It is important to promote yourself. Create a bio-sheet containing honors, stats and even your academic information. Highlight tapes do not also have to be long. Coaches usually receive a lot of tapes and they do not have the time to watch tapes that last over an hour duration. It also helps to be honest and not exaggerate your stats.
Do FBS and FCS colleges play each other? Even though there is a huge gap between FBS and FCS colleges, both of these subdivisions usually play together, even more than once, annually. Despite the dearth in quality, statistics indicate that sometimes, FCS teams have played better and even triumphed over FBS teams, though rarely. For instance, Appalachian State triumphed over Michigan University in 2017. Playing in these kinds of matchups has its advantages. It offers the smaller teams the opportunity to play football on a big stage and also serves as a financial injection for FCS colleges.
When does recruitment for football start? There's a difference between the period athletes should start preparing for recruiting and when they should expect feedback from college coaches. The recruitment process starts immediately the athlete has decided to play football at the collegiate level. Once this decision has been made, they could start looking for schools, making their highlight tapes and laying a good foundation for a successful recruitment process.