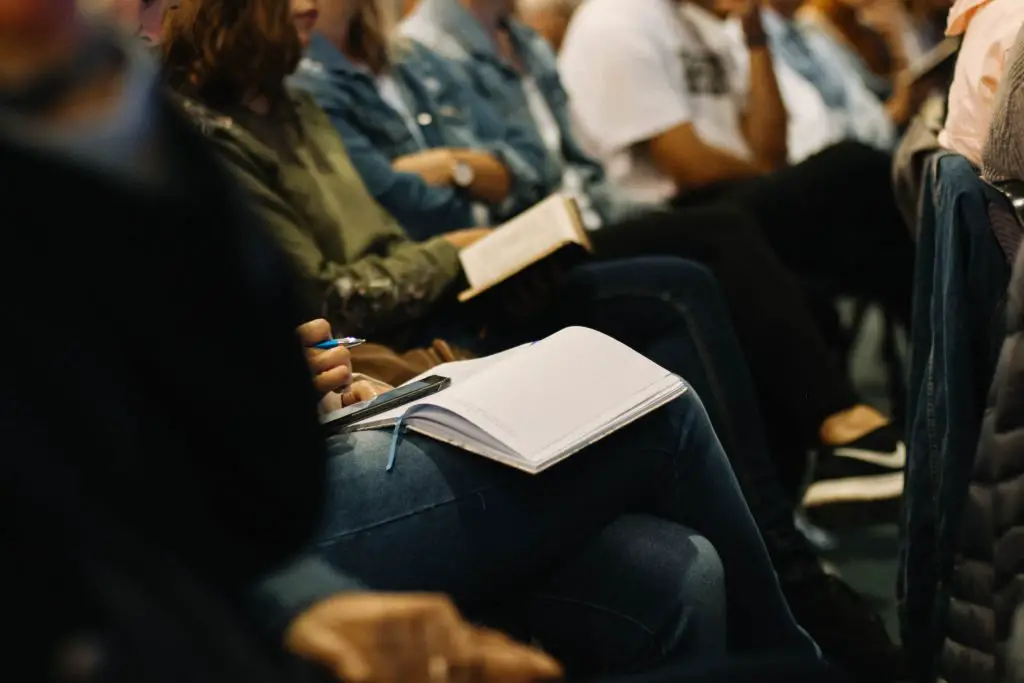 To know what gpa is too low for med school…Read on this article…!
Med school
A medical school is a tertiary educational institution that awards a professional degree in medicine, denoted by the letters M.D. or D.O. Medical schools typically teach the basic and clinical sciences relevant to the practice of medicine, award qualifications in medicine, and prepare students for entry into clinical practice. Medical school is a long and arduous process that can be very challenging. However, it comes with good rewards and a chance to grow in the future. The first two years of medical school are typically classroom-based, where students learn about the body and how to diagnose and treat diseases. The last years are typically spent in a hospital setting, where students get hands-on experience diagnosing and treating patients with different diseases. 
GPA that's too low 
The GPA requirements of Med school are different from school to school, and even from year to year within a single school as every school has its standard of education which they want to maintain. Generally, you will need a GPA above 3.5  to be admitted into most medical schools in the United States. However, many schools will accept students with a GPA as low as 3 if they have strong letters of recommendation or high test scores. Several schools accept students with a GPA below 3.5, but those students are typically required to participate in an interview or complete other admissions tasks.
Medical college prefers high GPA
Many students dream of becoming a doctor. However, only a few of them gets success. The reason for this is that med school prefer high GPA students. Admission is difficult with very high competition and the colleges want to admit only the best students. To make sure only top students get into medical colleges, the GPA cutoff is set high. This means that students need to strive for high GPAs to increase their chances of getting into medical school.
Steps to getting a good GPA
Many students want to get a good GPA for medical college admission. To achieve this, Below are some steps that are given :
1. The first step is to set realistic goals and develop a study plan accordingly. It is important to focus on the subjects that will be tested in the entrance exams. Students focus on sports to develop their skills. This will help them stand out from the crowd.
2. Make a schedule and follow it aggressively. Do not try to cram everything in the night before the exam.
3. Get plenty of sleep and exercise. Both help in giving peace to your mind and body. 
4. Eat healthy food. Junk food will only make you tired and sluggish. 
5. Take breaks and relax during your study time. Too much focus can lead to burnout
6. Practice regularly and revise your notes before every test so that you're updated with the latest information. 
After getting into med school 
Many different things come after getting into medical school. One of the most important things is to make sure that you stay focused and continue to work hard. There will be a lot of new challenges and opportunities that come your way, and it is important to make the most of them. One of the best ways to stay focused is to develop a study plan. This will help you to make the most of your time in medical school and ensure that you can learn all that you need to know. It is important not to take Med school lightly. 
Med school needs passionate students 
The medical field is always in need of passionate and talented students. If you are considering a career in medicine, you should know that the medical field is constantly changing and growing. With new medical technologies and treatments being developed every day, there is always something new to learn. The medical field is also a very rewarding career choice. You can make a real difference in people's lives by helping them get healthy again. Plus, you will have the satisfaction of knowing that you are making a valuable contribution to society.
Conclusion
Many factors go into the decision of whether or not one gets into a medical school. While a GPA below 3.5 may not be ideal, it is not necessarily a deal-breaker. Many successful physicians have overcome difficult academic challenges. A GPA below 3.5 is generally considered low for admission into medical school. A GPA of 3.5 or higher is often seen as the cutoff point for entrance into most medical schools. There are several things that you can do to raise your GPA if it falls below the 3.5 thresholds, including retaking classes, seeking tutoring, and participating in extracurricular activities.
Some FAQs
Why we should not take med school lightly?
It is no secret that the competition to get into a good medical school is fierce. With acceptance rates hovering around 2-6%, getting into medical school is harder than ever. This is precisely why we should not take the process lightly.  When it comes to preparing for the MCAT and submitting applications, we cannot afford to slack off. Med schools want students who are dedicated and serious about their education. If we want to be successful, we need to put in the hard work and make sure that our applications are impeccable. We cannot afford to make any mistakes. The best way for this is to work hard and work smart. 
What subjects should we prepare for MCAT?
The MCAT is a comprehensive and challenging assessment that covers a wide range of topics. The test is for checking your basic concepts in the different subjects. In addition, the MCAT assesses your ability to think critically and apply scientific principles to real-world scenarios. The following are some of the topics that you will need to know for the MCAT: biology, biochemistry, organic chemistry, inorganic chemistry, physics, psychology, sociology, and ethics. You should also be familiar with the major concepts in biology, biochemistry, and organic chemistry.  All of these subjects require some time to study and get the basics right.