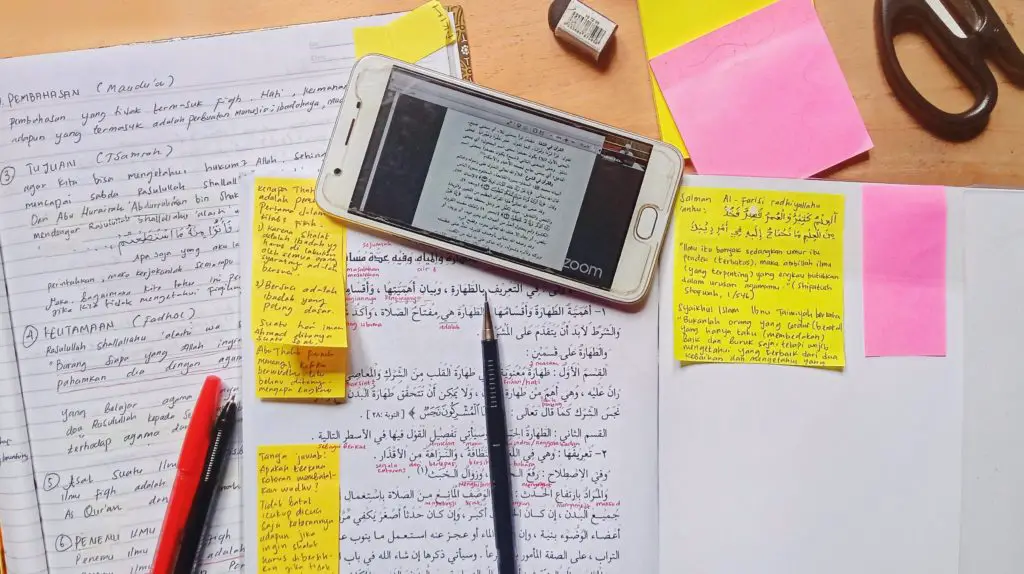 To know what GPA do you need to get into Mary Hardin Baylor….Read on this article…!
The University of Mary Hardin Baylor is situated in Belton, Texas. It is a Private Christian institution, which was characterized in 1845 as Baylor Female College by the Republic of Texas. The University offers 119 Baccalaureate, 13 Master's, and Doctoral level awards degrees. UMHB has grown to 3,914 students since it has become its institution. The recognized by the Southern Association of Colleges and Schools. The former name of UMHB was Baylor Female College.
The University of Mary Hardin Baylor has an acceptance rate with GPA of 80.4%, according to the data of 2018 which means it is quite easier for the students to get into the University. But the acceptance rate is not the only criteria for getting into the University. Students are needed to get a minimum GPA of 3.57 to get college admission in the Universiry of Mary Hardin Baylor.
UMHB comprises seven colleges:
The McLane College of Business
College of Christian Studies
College of Education
College of Humanities and Science
Scott and White College of Nursing
College of Visual and Performing Arts
The Graduate School
Rankings of UMHB:
Ranked 10th by nurse.org for being among the Top 10 Nursing Schools in Texas.
Ranked 1st in 2021-22 Women's Basketball Standings by ascsports.org.
Ranked 8th in 10 Best Physician Assistance Programs in Texas by nursingprocess.org.
Ranked 17th in the 80 Best Nursing Schools in Texas by nursingschoolsalmanac.com.
Ranked number 1 in 2021 Football Standings by ascsports.org.
Ranked 14th in 2021 Top Texas Men's Soccer Schools by collegefactual.com.
Ranked 9th in 15 Best Film Schools in Texas by worldscholarshipforum.com.
Ranked 10th for being among Best 14 Film Schools in Texas by bestvalueschools.org.
Ranked 16th in Texas College Ranked by Highest GPA by collegesimply.com.
Ranked 2nd in 2021 Women's Soccer Standings by ascsports.org.
Courses and Programs Offered by UMHB:
At UMHB, students are offered various programs in several fields. Mentioned below are a few common programs offered by the University:
Bachelor's Programs:
Registered Nursing/Registered Nurse
Kinesiology and Exercise Science
Marketing/Marketing Management
Elementary Education and Teaching
Business Administration and Management
Pre-physical Therapy Studies
And many more.
Master's Programs:
Doctoral Programs:
Admission Requirements to get into UMHB:
The following basic documents are required to get a student's application reviewed:
Important Points:
International application form* with high school or equivalent degree competition form.
Students are needed a maximum score of 1020 on SAT or 67 on the ACT.
The minimum GPA requirement is 3.57.
Students are needed to indulge themselves in the extra curriculum activities during their school time to align with UMHB values.
Students are asked to get a reference from their teachers in the field of their excellence.
*NOTE: The application fee is non-refundable. (amount= $135 i.e., 10,162/-)
Other exams requirements to get into the admission process of theUniversity:
| | | |
| --- | --- | --- |
| Name of Exam | Minimum Score for | Minimum Score for |
| | Undergraduate | Graduate Admission |
| | Admission | |
| IELTS | 6.0 | 7.0 |
| | | |
| TOEFL (Internet-based) | 80 | 100 |
| | | |
| TOEFL (Paper-based) | 550 | – |
| | | |
Follow the above steps to increase your chances of getting into the University. Everything mentioned above will help the students to prepare for what they need to achieve to get into the University of Mary Hardin Baylor.
Fees Structure at UMHB:
Single class cost (3 credits) = $2565 i.e., 1,93,093/-
Science classes including labs (4 credits) = $3420 i.e., 2,57,457/-
For international students (per semester) = $10,260 i.e., 7,72,372/-
For graduate students (one academic year) = $36,358 i.e., 27,37,030/-
Scholarship Details at UMHB:
Guaranteed scholarship (each full-time semester) = $3750 i.e., 2,82300/-
Scholarship for Undergraduates (8 semesters) = $30,000 i.e., 22,58,400/-
For Graduates (8 semester) = $1,000 i.e., 75,280/-
The University of Mary Hardin Baylor offers a great deal of scholarships to its students to provide them good support.
Top Employers of UMHB:
University of Mary Hardin-Baylor
United States Military Academy West Point Admissions Office
United States Department of Veterans Affairs
Notable Alumni of UMHB:
The University of Mary Hardin Baylor has given us so many alumni in various fields be it science, commerce or humanities. Following is the list of a few Notable Alumni associated with the University:
Conclusion:
At UMHB students are taught Service, Leadership, Discipline, and Confidence. The vision of the University is to help every student to excel in their studies as well as in extracurriculars also. UMHB provide well-qualified educators for their students who are committed to effective and innovative teaching that make students ready to excel in their fields and also to think innovatively and creatively. In the end, the University makes sure to prepare an environment for the students which is a boundaries-free and, completely independent surroundings for everyone. UMHC welcome students from all over the world, every nook and corner of this world with the different background giving exposure to universities student to different culture and experiences. The University places attention on every student to make them realize their original potential Spiritually, academically, socially, and physically.
Frequently Asked Questions: (FAQs)
1. At what rank does the University of Mary Hardin Baylor is?
The world ranking of UMHB is 1790 and the country ranking is 686.
2. Is UMHB a Coeducational University or a Girls' University?
In 1845 when UMHB was founded it was founded as a girl's university but in 1971 it became a coeducational university.
3. What is the best thing UMHB is known for?
The university is best known for giving us:
Contact Details:
Address- 900 College St, Belton, TX 76513, United States
Phone Number- +1 254-295-8642
Official Website- https://www.umhb.edu/