The eight Ivy League schools have existed for decades and continue to show influence and success not just in academia but also in sports and the different levels of success achieved by their graduates who've gone on to become world leaders and influencers in different careers. Let us know about that the Best Ivy Schools For Medicine.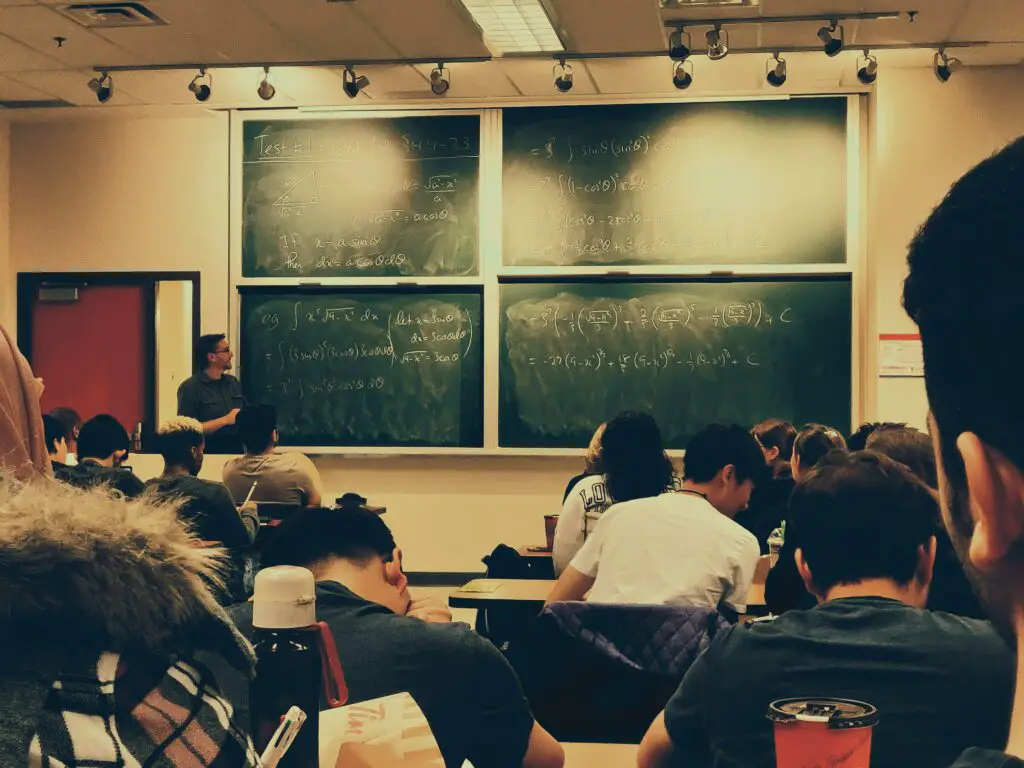 Choosing to pursue medicine in any Ivy League school gives you an already established network and also access to a lot of resources and extensive research programs all of which will be instrumental in shaping your career. 
 All these schools have been called the best and you are probably trying to decide on one that fully meets your educational needs with the hope that you also meet their minimum basic requirements.
There are currently seven Ivy League medical schools, the exception being Princeton University since most Medical programs are primarily regarded as postgraduate and the school's curriculum mostly focuses on training at the degree level.
Which Ivy League school has the best school of medicine?
Harvard medical school is the highest-ranked medical school in the US as ranked by NIH. The school is also leading in the different specialties in medicine such as anesthesiology, internal medicine, obstetrics and gynecology, pediatrics, psychiatry, radiology, and surgery.
In 2022 it is estimated that the school received 6815 applications with only 227 enrolling as students this can be estimated to be an acceptance rate of around 3.3%
Each Ivy League medical school, ranking, acceptance rate, and admission requirements
Harvard University
Located In Boston, Harvard medical school currently has the highest ranking as a research institution and also in different specialties, this means that getting into the school demands proven discipline and excellence, in academia and experience working with a medical care team.
Admission requirements
Attach the medical admissions test score results between 515-525.
Have a baccalaureate before enrolling in any graduate programs.
Have a minimum GPA of 3.9
Show credits that demonstrate a rigorous understanding of the following subjects mathematics, biology, physics, behavioral disciples, and chemistry.
AP credits might satisfy some of the prerequisite courses.
Show experience in extracurricular activities, this demonstrates that you are an all-rounded student who has achieved a level of understanding and integration into the community around them through maybe sports, literature, or by taking social sciences courses.
Submit up to six letters of recommendation from previous professors, employers, and the head of research.
Harvard school of medicine has strict admissions requirements that may result in rejection if 
You have already applied twice and been rejected.
You have not attached all the relevant academic experience and coursework credits.
You are already enrolled in another medical school.
You apply as a transfer student. 
 All international applications will need degrees from institutions recognized and accredited by the US or Canada. You are also required to fluently communicate in English.
Cornell University
Weill Cornell Medicine is located in New York and is among the seven Ivy League medical schools coming in at number 4 in the NIH ranking. It is estimated that the school receives over 7000 applications and eventually accepts 100 students to join the institution.
Admissions requirements
Have completed a bachelor's degree.
Have a minimum GPA of 3.8
The medical admissions test score results average 518
Proven work and research experience will boost your application.
Proven experience taking a writing course for not less than 2 semesters.
AP class credits may be used to satisfy requirements in physics only and will need to take advanced science coursework for the other sciences.
Prove experience participating in extracurricular activities.
 Have letters of recommendation
Pennsylvania University.
The Perelman school of medicine is the oldest Ivy League school of medicine having been established in 1765. The school ranks in 6th position overall as ranked by NIH and 6th best in research as ranked by US news world report.
Admission requirements for the MD program.
Have a bachelor's degree from an institution accredited and recognized in the US or Canada. 
International students will have to take one-year science coursework before making the application. This is to make sure they have the same knowledge as applicants from the US or Canada.
Demonstrate you can effectively communicate in English, by submitting the written essay and also during your interview.
The MCAT scores should average 522 and three years should not have lapsed since you took the exam.
Have at least 3 letters of recommendation.
Although it's not mandatory work and research experience in the medical field give you an added advantage.
Perelman school of medicine has an acceptance rate of about 3.8% and you'll need to make sure that your application and interview stand out to secure you a seat as one of its 156 students.
Columbia University
Located in the Washington Heights neighborhood of New York City the Vagelos College of physicians and surgeons is one of the oldest medical schools in the United States. In 2018 the school became the first to replace financial aid student loans with scholarships. Ranked 4th, the New York Presbyterian hospital is affiliated with the medical school and students can expect to work there as part of their scholarly project before graduation.
The school is also highly ranked by the NIH coming in 7th position nationwide and 3rd best in the research category.
Admission requirements.
Have a baccalaureate from the US or Canada-recognized accredited institution.
Demonstrate proficiency in communicating in English.
All students are mandated to have science coursework in the following subjects mathematics, biology, physics, behavioral disciplines, and chemistry. All test scores must not be less than C- 
International students will need to have taken a 1-year pre-med training course.
Attach a minimum of 3 recommendation letters.
Attach a copy of your MCAT scores which should ideally be between 510-521.
Columbia University's Vangelos college of physicians and surgeons usually accepts 140 students to join the different programs at the school; meaning that the school's acceptance rate is estimated to be around 3.6% because of the thousands of applications submitted.
Yale University
Established in 1810 Yale school of medicine, is home to the John hay Whitney medical library the largest medical library in the world. This ensures that students have access to the volumes of manuscripts and medical journals that are important during research.
The institution usually accepts thousands of applications that might potentially fill up the 104 seats available for different programs. 
The acceptance rate is therefore estimated to be 2.4%
Admission requirements
All applicants should ideally have completed rigorous coursework in the following subjects: biochemistry, general biology, general chemistry, physics, and organic chemistry.
Submit written essays 
Applicants with previous work or research experience have better chances of getting accepted.
Attach at least 3 letters of recommendation
Submit your MCAT scores that might average 521
A few other non-academic requirements are also emphasized and will be tested in the interview such as being able to effectively communicate in English.
Yale medical school is currently ranked 16th by NIH and 10th in the research category by US news and world report.
Brown University
Warren Alpert's medical school can be described as one with the most flexible interdisciplinary curriculum. The school's MD program offers training on clinical skills, and professional development and allows students to apply for financial aid even in their first year through the scholarly concentrations program.
Out of all the Ivy league medical schools, Brown University is one of the most selective with an acceptance rate of 2.6% out of 10259 applications only 144 students were enrolled for the class of 2025.
Admission requirements 
All applicants are expected to have already taken intensive coursework in biology, physics, and chemistry and have completed an English writing course. All the subjects except biology should have been taken as AP or IB at the college level.
Provide your MCAT scores that should average 516
International students should have already completed one-year coursework in an institution recognized in the US or Canada 
A minimum GPA of 3.0
Applicants are also mandated to have already graduated from their baccalaureate before enrolling.
You can apply to Brown University's medical school a maximum of three times and deferring or declining any past acceptance at a medical school may cause ineligibility.
Dartmouth University
The Geisel school of medicine is located in New Hampshire and has been a pioneer in medical milestones such as being the first to have an intensive care unit in the United States. The school's acceptance rate is currently at 3.1% and enrolls 92 students out of the thousands of applications submitted. This small class size admission has been reviewed by the Princeton Review as " A strong sense of community and collaborative spirit."
Admission requirements
Complete science coursework in the following subjects mathematics, biology, physics, and chemistry.
Have completed 3 years of post-secondary education in Athens or a Canada-recognized accredited institution.
Your MCAT score should be more than 503 but most accepted students have an average of 515.
Submit letters of recommendation.
Demonstrate you can effectively communicate in English.
Although the university has a 3.1 acceptance rate as an applicant you will have to boost your application by providing proof of previous working or research experience this shows commitment to your chosen career and helps guide you to your most suitable concentration.
Tips on how to get into medical school
One thing you might notice is that the admission requirements are also the same with slight variations in the academic cut-off points. You can try the following tips to help with the selection:
Carefully analyze the academic requirements and cut-off points comparing Harvard University's average MCAT scores of 515-525 you might be disadvantaged and are better off applying to Dartmouth with a 503-515 MCAT score.
Check each medical school's curriculum and analyze whether it's in line with the education quality you want. Brown university might be ranked 47th by NIH but has the most diverse and flexible curriculum that allows dual enrollment for degree programs.
Aside from academic requirements you must also demonstrate a strong sense of leadership through the different programs and work experience levels. 90% of students accepted to ivy league medical schools have had prior experience working even as a volunteer and have been part of a research program.
The submitted written essay is a chance for you to tell the admission committee why you fit into the different programs available. Instead of just listing requirements that you meet, show them where you are in your medical journey and what you hope to learn and achieve by studying at the institution.
The Ivy League has formed decades ago and more universities that are equally if not more endowed have come up. Some of these medical schools have become pioneers and provided solutions to diagnosis techniques, treatment, and management of different conditions. 
You can still apply to these institutions to diversify your options 
Notable medical schools outside the Ivy League are worth considering
John Hopkins University.
Duke University.
Stanford University.
University of California San Francisco.
New York University (Grossman).
University of California Los Angeles 
Bottom line
Trying to get into an Ivy League medical school might not be easy. Your first application might probably get rejected, knowing when to apply and meeting all the requirements is not enough. Have an application that stands out through all the experience you have that is related to your medical journey. After receiving a letter for an interview make sure to create a rapport with the interviewers by communicating why you are a right fit for the institution.