Residency in pharmacy? If you are a pharmacist or want to be one, you should know the requirements like GPA or what skills are needed to land a residency. In this article we shall see What GPA Do You Need for Pharmacy Residency?
The GPA required for pharmacy residency ranges between 3.0 – and 3.7. It varies among different programs and with the degree of competition. GPA requirements in some residency programs, ways to get a residency, and whether one is necessary or not will be discussed below.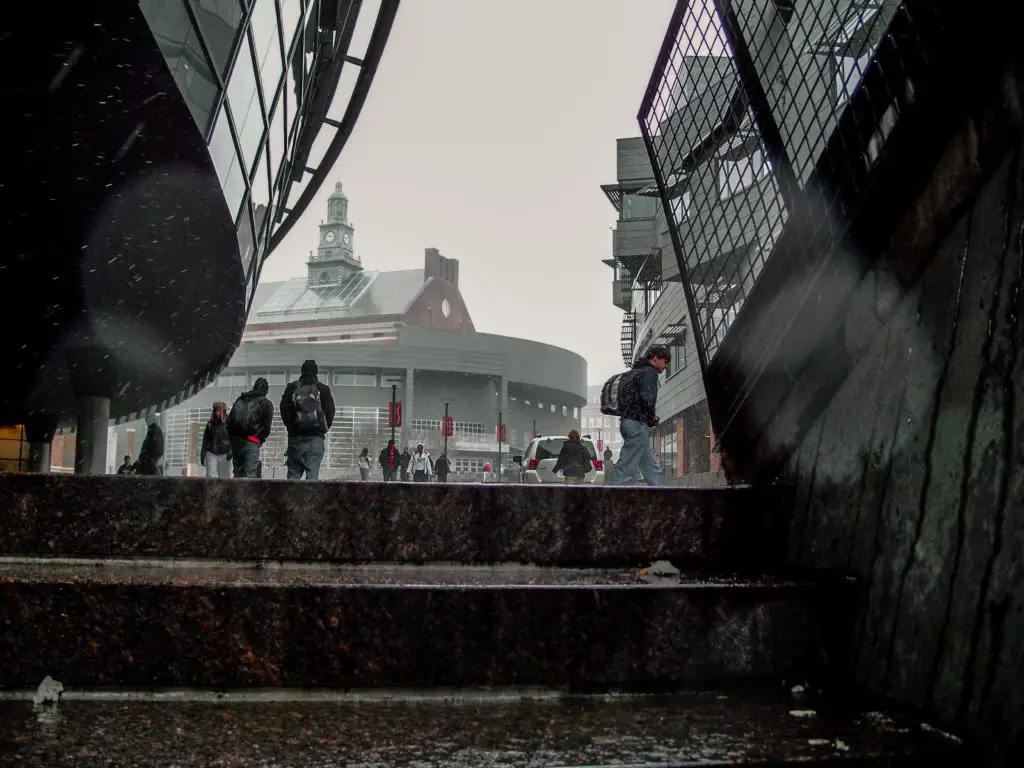 GPA Needed For Pharmacy Residency In Some Programs in the US
John Hopkins Pharmacy Residency Program
The University of Minnesota Pharmacy Residency Program
The University of California, San Francisco Pharmacy Residency Program
The University of Michigan, Ann Arbor Pharmacy Residency Program
John Hopkins Pharmacy Residency Program
John Hopkins Pharmacy Residency Program is one of the best and most reliable residency programs in the US.
The GPA required to apply for this residency is a minimum of 3.0. If you're a pharmacist interested in getting a residency at John Hopkins, you should apply, though it is very competitive, getting in would be good for your career. 
The University Of Minnesota Pharmacy Residency Program
The University of Minnesota also has a good residency program. Likewise, the GPA required for the program is a minimum of 3.0. The stipend is approximately $56,445 yearly for residents.
The University of California, San Francisco Pharmacy Residency Program
The San Francisco Pharmacy Residency Program has all that is needed for full training of residents. The stipend for residents is about $75,697.68, while the GPA for applicants lies within the range of 3.0- 3.7.
The University of Michigan, Ann Arbor Pharmacy Residency Program
 This program is no less efficient than the rest. Its requirements are simply a good GPA and good knowledge and skills in the Pharmacy school. The stipend here is $44,146 yearly.
Ways To Get A Residency
If you have the basic requirements that are a good GPA and knowledge in the pharmacy school, it shouldn't be too hard to get a residency in the program of your choice.
The following are steps needed to have a good chance of getting that residency.
You must have working experience in a hospital, so a volunteering program would be helpful.
When you are prepared before the application opens, it would be better to start preparations in your third year.
Your CV should be richly filled with not just your academic qualification but also other career-related activities, like your volunteer work in hospitals or prior work experience.
Getting familiar with people who have gone through the program of your choice would be very helpful. Get them to help with your application.
Once you have everything ready, you would only need to make a preview of your application which should contain your academic qualification, CV, an essay or statement written by you, and a recommendation letter.
By the time the application process begins, since you already have yours ready, all you need to do is submit it and wait for matching.
It is wise to apply for more than one residency program. So when you eventually get accepted into any, you need to get ready for an interview and start the program.
How Necessary is a Residency?
A residency program helps in the application of learned skills and knowledge by licensed pharmacists. The training helps in improving the skills of the pharmacist and furthering the chances of getting employed.
Indeed, a residency doesn't guarantee you getting employed, it just helps raise the chances. It enables residents practically apply all knowledge.
Getting a residency or not is a matter of choice. It is known that pharmacists who got residency training got more experience in the work setting and specialization courses in clinical pharmacy.
There are two years in a residency program; PGY1 (Postgraduate Year 1) and PGY2 (Postgraduate Year 2.) 
In PGY 1, the resident experiences general clinic activities. In PGY2, specialization comes in. This is where the resident learns more about specific niches in pharmacy.
After residency, there is further training known as Fellowship. Fellowship is not clinical, it is more of a research-based training. Residents who have completed their two years of training often go for fellowship.
More About Fellowship
Fellowship like residency is not compulsory. Fellows receive sub-specialty training.
 Fellowship programs are between one and two years long. They help pharmacists to develop into industrial specialists.
Fellows here are trained for a corporate environment, unlike residents who are trained to have clinical skills.
An example of a fellowship program is the Congressional Healthcare Policy Fellow Program. The program is for fourteen months and deals with experienced pharmacists contributing pharmaceutical knowledge in a corporate environment while gaining more experience. The stipend is $70,000 with other benefits.
Some pharmacists choose fellowship over residency, some go from residency to fellowship and finally to a well-deserved career.
Pharmacy is an essential course in society, and well-trained pharmacists would do society well. Applying for residency and fellowship is not a bad choice, it has good benefits.
Conclusion 
Once an aspirant has a GPA of 3.0 and above, getting into a residency is a good choice and would go a long way in the pharmacist's career. 
Frequently Asked Questions
Should I go for a residency in pharmacy?
Yes! If you have a good GPA why not, it would help advance your skills and abilities while learning in a practical environment.
Residency or Fellowship?
Both! Both pieces of training are entirely beneficial, so it's your choice. If you want more clinical experience, go for residency, if you want an industrial aspect you go for fellowship. If you want both? You know what to do!
Can I get a job without going for residency?
You can get a job without applying for residency, those who apply for residency are more experienced and get better chances at good careers.
Can I get residency with a GPA of 2.8?
It depends on the program you're applying to, having a good GPA is important, although GPA is a filtering process during application review.