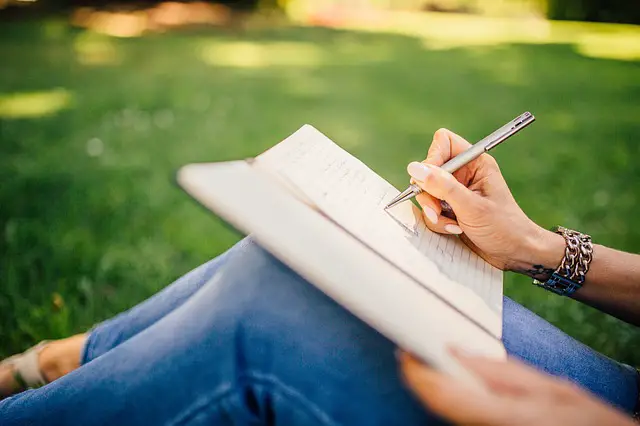 Thesis and Non-Thesis based Masters
In this blog we will see Thesis vs Non-thesis in Masters . Upon selecting graduate studies, students may have to choose between advancing a thesis or a non-thesis master's degree. Many students are confused about the difference in the thesis vs non-thesis based masters. Essentially, the thesis approach entails more research, whereas the non-thesis selection includes additional classes. Only those master's students, however, are required to complete some type of analysis or project. Thesis students will pursue a considerable research project that will most likely take multiple semesters to complete.
Students who wish to pursue a thesis integrated master's degree are responsible for conceiving, carrying out, evaluating, and demonstrating a research project. After having to defend a proposition to an advisory panel, the research student will collaborate with their adviser to carry out the research, compiling and reporting data in documented and vocal formats. However, non-thesis students must complete and pass all program requirements and may be asked to take an exit test to establish topic competence across the field. Curricular projects and demonstrations will be included in such courses, but they may necessarily require data collecting and are often less lengthy than a research-based thesis project.
Thesis Based Masters
Non-thesis programs do not require as much research as thesis programs do. It's crucial to remember that practically all master's degrees entail some type of research at some section of the program. As a result, in pursuit of achieving the knowledge students must have a clear understanding of the fundamental idea of the thesis-based masters. Among the most crucial elements in academic prose when choosing a thesis-based master's degree is the thesis. A thesis document concentrates your concepts and views for the topic; it is a student's argument, understanding, or opinion that emerged into a single statement that conveys your major influencing factor to the audience.
6 of your 20 credit hours in a student master's program will be dedicated to your thesis.
Research-based.
Funding opportunities.
Ideal if you want to research something specific to get a job.
Allows a student to personalize their program towards something they are passionate about.
Useful if students are considering pursuing a Ph.D. program in the future. 
Admission Process for thesis Based Masters
Here is the admission process for the thesis-based master's program if students wish to opt for this program, then they should go through the process of applying and check the criteria of eligibility for the program. 
Check your eligibility
A student should have completed an undergraduate degree in science or engineering that has a duration of 4 years. 
The grade requirement will be at least a 3 to 3.3 out of 4 or B+ in the last two years of study.
IELTS requirement should be a 6.5 to 7 or a TOEFL score of 550 to 580(PBT).
Contact the supervisor
All graduate students must have a faculty member agree to supervise their program before admission is approved, for most Universities. However, for a few programs, no need for supervisor approval can apply directly. 
Send an email to the supervisor with the following attached documents.
A description of your research interests.
Attach your Curriculum Vitae and include any publications.
Provide them with your detailed marks score.
Apply online and upload the required documents
Create an account at the respective university's online application portal.
Submit an online application
Upload the following documents
Official transcripts/mark sheets in original language and English translations. Scans must be from original documents.
Curriculum vitae.
Letter of motivation.
Research statement form, if applicable.
Pay the application fee.
Await the official decision.
Applicants will be contacted by email once the decision has been made by the admissions committee.
Successful international applicants will require a letter of acceptance from the university to proceed with the application for travel documents such as a study permit and VISA.
Sometimes, official documents may be required upon receiving the conditional offer of admission letter.
Detailed instructions will be outlined in your offer letter.
Non-Thesis Based Masters (Course-Based)
Non-thesis-based masters are encouraged for the students that have no interest in pursuing a further career in academic life and wish to join the industry as they graduate however the students that wish to opt for non-thesis masters must create a report that describes their Enhanced Project. This documentation is less detailed than the research thesis and is not anticipated to be published. The non-thesis alternative is for individuals who do not want to undertake a major project such as a thesis, or those who are studying and therefore cannot devote the time required for a thesis. Non-thesis-based masters have the following,
More classes, less researched based.
Allows for a little more breadth and variety in your program.
Gives you more time to focus on other extracurriculars.
Oftentimes has the option of a portfolio, applied project, or a test.
Project Requirement for Non-Thesis Masters
Several applied master's programs require students to participate in at minimum 1 internship or undertake a final project instead of a thesis. These projects often require students to apply what they have learned during their education to generate a large final product, such as Community benefit services, digital products, or exhibitions.
Difference between Non-thesis and thesis-based Master's
Here is a list of some of the differences in Non-Thesis vs Thesis based masters.
Thesis-based
Career skills education (e.g., problem-solving skills).
Scientific publications contribute to the advancement of knowledge.
The advisor-student relationship.
In-depth investigation of a subject of research.
Non-thesis Based
Particular work skill training.
Theoretical as well as practical.
The program recommends more.
Technique assessments.
Additional Things to Know
A few additional points are to be kept in mind when it comes to selecting the type of master's program,
Many programs allow students to elect to do a thesis as part of their master's degree.
Faculty members must agree to serve as students' thesis supervisors.
Both a thesis and a non-thesis track can be beneficial to a student's carrier.
The one that students chose can help shape their career path.
Benefits of Completing a thesis
As everything has its pros and cons, a master's degree with a thesis is more likely to take you ahead if students wish to pursue more in their academic life.
The Master's thesis demonstrates the ability to think critically and presentation skills that industries desire, 
Integration of knowledge.
Improves critical thinking.
Adding new knowledge to the area of study. 
Conclusion
Studies and research are important components of daily work in several scientific disciplines and professional fields. Students could communicate with other students who are enrolled in the programs as well as the graduate coordinator in the related department and particular faculty members. This implies that students should do their preceding homework and be prepared with some smart questions. As a result, master's degrees in these professions demand students to finish a thesis to compete with their colleagues and be perceived as knowledgeable in their line of work. Other professions, on the other hand, rely on other instruments to complete work and advance theories, making the thesis less vital.
Frequently Asked Questions
Should I pursue a thesis or a non-thesis?
To summarize thesis vs non-thesis masters, if students plan to pursue a Ph. D. in the upcoming career of their life and are strong at addressing a problem with dedication and attention, they should pursue a thesis master's degree. in case, students are unwilling to engage in research and wish to enter the qualified workforce, they should pursue a non-thesis master's degree.
Can you get a Ph.D. with such a non-thesis master's degree?
Yes, a Ph.D. can be obtained without first obtaining a master's degree. The traditional path to obtaining a Ph.D. is to first obtain a bachelor's degree, then a master's degree, and then a Ph.D.
What is the significance of project research in masters?
A master's thesis, in general, is utilized to encourage a graduate student's research and technical requirements for a degree by demonstrating research evidence. While some graduate institutions provide non-thesis courses for master's degrees, the thesis is the primary capstone element for many others.
Is it mandatory and required to write a thesis?
The program you select to pursue will determine if a student is subjected to writing a thesis report. For instance, if you can make correlations between courses by pursuing a liberal arts degree that comprises a set of majors such as poetry, literature, and ideology.
In the United States, several higher education institutions would provide a double thesis and a non-thesis alternative. For instance, since you're a pupil who wants to take additional lessons to understand further about his/her field, then they could select the non-thesis alternative. Rather than preparing the thesis report, pupils could engage in significant research or do supervise survey work.
How long does it take to finish a master thesis?
A master's thesis is typically between 40 and 80 pages long, and that does not include a bibliography. The amount of work will alter depending on the topic and style of research, so you and your panel will select the suitable length. Individuals who compose a master's thesis often do very much over 2 semesters.