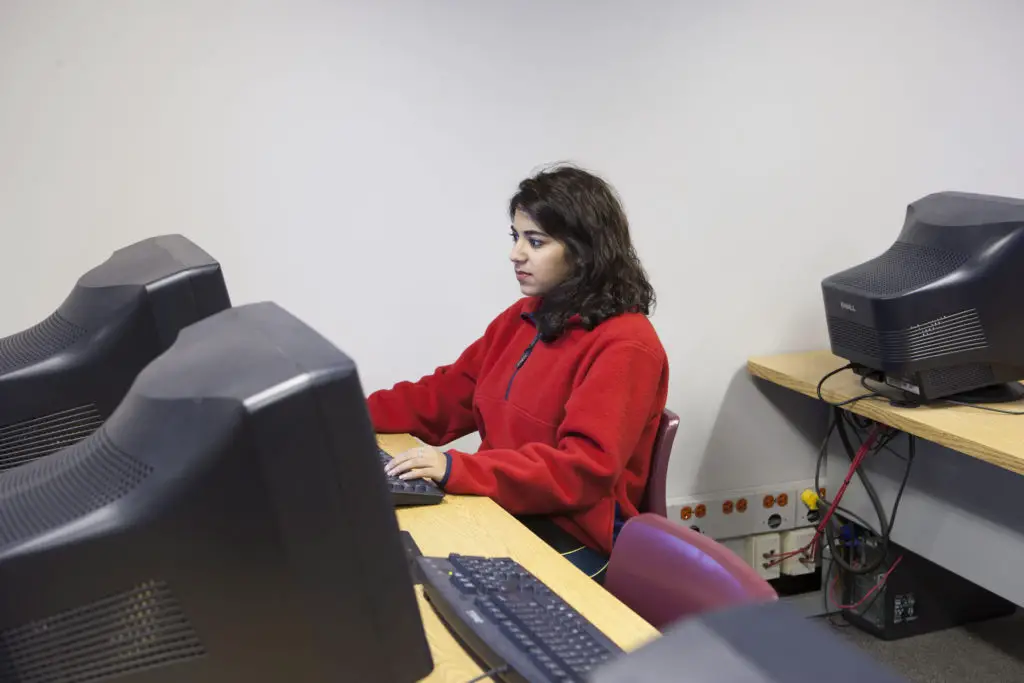 Pursuing education can sometimes be a bit demanding for the students. The need to meet deadlines and at the same time keeping up with the curriculum becomes stressful. There might be some sudden exigencies in personal life or work life that might keep a student from completing an assignment on time. Thus, if you find yourself in a similar situation where meeting a deadline seems next to impossible a question hits you; what do I do? Certainly, panicking is not going to help. The right thing to do is, inform the professor regarding your case and to make an exception by giving you an extension. An email is the best way to communicate with the professor. Here is the example for Late Assignment Email to Professor.
Once you are sure of the fact that you want an extension, you must write to your professor as soon as possible. A late assignment email must be sent from your school ID, it should have a clear subject line. Make sure you start by greeting the professor, properly. The email must be polite in its tone and precisely state the circumstances. You might want to proofread the mail before sending it out. 
The article lets into some tips and examples regarding how to draft an email for late submission of assignments. 
Reasons to Write a Late Assignment Email:
Inform the Professor: Informing the professor in advance that you will not be able to meet the deadline, rather than submitting it after the date has passed is always a good idea. It shows that you cared about the assignment and tried your best to complete it by the assigned date. 
Stating the Reason: When an unavoidable emergency comes up, you would want your professor to know about it. The professors do understand that juggling between certain emergencies is beyond a student's scope. 
Request to Give an Extension: Once you are aware that you might not be able to complete the assignment on time, you would want the professor to give you an extension. This mail should contain the details regarding your reason for asking to get an extension, the overall progress you have made with the assignment and how much time might be required to complete it. 
An apology mail: Once you are past your deadline, it is important to draft an email addressing the same. An apology mail is required to be drafted to avoid losing out on your grades. The mail should be sincere and polite to get some leniency from the professor. 
Reasons For Not Submitting On-time:
Due to some mix up regarding the deadline. 
Power cutoff in your locality.
You had some family emergency to attend to. 
Your laptop was out of order. 
Needed more time for research.
A professor wouldn't trust you if you constantly keep making excuses regarding a submission. To gain the trust of the professor, submit the assignment in the new given time frame. 
How to Draft the Mail?
Addressing the mail: The mail should be addressed to your professor. If it is required by your school, a copy of the mail can be sent to the head of the department. Address your professor respectfully and with proper name and designation. Make sure you confirm the mail address before sending out the mail. 
Include a subject: The subject of the mail should be clear. It can be either:
Apology for late submission.
Requesting an extension of the deadline. 
Body of the Mail: Have a clarity regarding the purpose of the email. It is advisable that you get to the point. Keep the explanation simple. It is crucial that you accept your fault and sound sincere while doing so. You can start the mail by giving your introduction and then apologizing. 
Give a Proper Reason: You need to explain it in simple terms that why you couldn't submit the assignment on time. The professors will consider your case if you have a genuine reason. Some of the situations where the professors are usually considerate are medical issues, family exigencies, issues in time management due to work commitment, death of someone close, or any unforeseen emergency. The reason has to be stated in a concise manner, without any unnecessary justification. All you got to do is be honest. The reason should be a valid one. 
Attachment of Certain Documents: The mail becomes more relevant when you substantiate proof of the reason for the delay. If there was a medical condition your family member went through, then you can attach the prescription or reports.
Conclude: You can apologize again and mention that, you would not want to repeat it in your future. The ending para should give a polite closure. The end of the mail must contain your name with your professional signature and the other relevant details. 
Sample Late Assignment Mails
Draft 1: Apology Mail for Late Assignment
To: (Insert Professor's Mail Address)
Subject: Apologizing for the late assignment submission.  (Insert your name and number)
Dear Sir/Ma'am,
I am (Insert your Name), a student of the Department of (Insert subject). I am pursuing (Insert course name). I am aware that the deadline for submitting the assignment has passed. I submitted the assignment two days late and I am apologetic regarding the same. My grandmother fell sick and my parents were out of town. I was not able to attend her at the hospital and also, meet the deadline. I did work hard on my assignment. I don't want my scores to be affected by this. I would be grateful if you consider my situation. This mistake won't be repeated. 
Sincere Apologies.
(Insert your name)
(Insert your professional signature)
Draft 2: Deadline Extension Email
To: (Insert the name of Professor)
Subject: Requesting an extension of the deadline (Insert name and number)
Dear Sir/Ma'am,
I am (Insert your Name), a student of the Department of (Insert subject). I am pursuing (Insert course name). While writing the assignment article, I came across some major sources of information that can give my article a different direction. I would need some more time to study those and do my best work. I request you to give me an extension of the deadline. I am sorry to have been making this request at the last moment. I promise I would not repeat this again. 
I know I should have been more careful while making my first draft and it's my fault. But I sincerely request you to grant me this extension. I promise to do my best to submit a quality article. 
Sincere apologies. 
(Insert your name)
(Insert your professional signature)
Draft 3: Late Submission by a Group
To: (Insert the name of the professor)
Subject: Apology for a late submission. 
Dear Sir/Ma'am
I am (Insert your name) writing this on behalf of (Insert group number) who were required to submit the assignment on the topic (Insert topic name). We are aware that the submission date is due tomorrow. The majority of the team members are still waiting for their replies from the experts and we are not being able to draft a conclusion which the information. We request you to give an extension on the deadline. 
We apologize for not keeping such contingencies in our minds. As the group leader, I assure you such mistake would not be repeated again in the future. But we sincerely request you to grant us this extension. We promise to bring out the out best work in the given assignment. 
Sincere apologies.
(Insert your name)
(Insert group number)
(Insert professional signature)
Tips to Keep in Mind
Keep it Brief: Beating around the bush should not be your approach while drafting this mail. Respect the limited time a professor has got and be straightforward. The mail should be of around 6-7 sentences. 
Addressee: Make sure you use the correct email ID of your professor. Also, confirm which authority does your school wants you to send such a mail to. You can look for it in your school syllabus or the official website. 
Politeness: It is your mistake and, thus you should have a polite tone while drafting this mail to your professor. always use the full name of your professor. Check that the beginning and the ending of your mail is appropriate. 
Subject Line: The subject should be of one line and it should convey what your email is about. You can add your name, to make it more convenient for your professor. 
Avoid Being Friendly: Even if you do share a friend like an equation with your professor, the mail should be drafted formally. 
Be Honest: If truth comes out, it will have heavy consequences. Be honest about the reason for late submission. 
Limit the Excuses: When there is a notice of the deadline beforehand, the reasons for delay might not matter. Going on and on, focusing on the excuses would make you look lazy.
Take Responsibility: Avoid putting the blame on the professor or your school in any way. You are the one responsible for not being able to meet the deadline. Accept your own fault. 
Assurance: The professor needs to know that he is giving you a one-time extension and you would not keep making excuses. Submit the rest of the assignments in time to show the professor that you had genuine reasons back then. 
Plan B: Sometimes you might ask for an extension and you will not be granted one. It is always better to consider this contingency and have a first draft ready. You wouldn't want to miss out on your grades. Do not be upset if you don't get an extension and lose out on some marks. A professor has to take into account all the students and be fair.
Start Working: Even if you cannot complete the assignment on time, it is always better to start working on it. You will have to submit the assignment to get at least the partial grades. The best you can do is put in efforts to submit your best work.
Missing a deadline definitely might put a student in a lot of trouble. A student would never want to be scored less or not be scored at all for an assignment. Yet it has to be kept in mind that a deadline does have some relevance. It teaches you to be more mindful and responsible. It also prepares you to deal with the world outside the institution in your workplace which would require you to meet deadlines. Don't lose your heart if you aren't being able to meet a deadline, you can always genuinely try to convey your reasons to the professor. 
Drafting the apology mail might not be an easy task. It needs to be concise yet sincere. The tone must be professional as well as respectful. You can also try talking to the professor in person before sending him an email. 
Frequently Asked Questions
How to make the professor accept a late submission?
You must talk to the professor as soon as possible. Make your work exceptionally well and impress the professor with it. Always take responsibility of your mistake. The professor might be considerate if you approach him in good faith with a genuine reason. 
What can be the consequences of late assignment submission?
At times, if the request is reasonable then the professor can grant an extension. Allowing to submit the assignment on time is in the complete discretion of the professor. For a submission that is inexcusable, as a penalty some marks might be reduced. This penalty in the form of negative marking can keep increasing every 24 hours.
How to meet a deadline?
Go through the assignment you have got and try to get your best knowledge about it. You can also get some professional help of a tutor to understand the topic assigned to the work that is expected from you. Try not to work on it in the evening, it will make you less productive. 
Do professors accept an assignment after the deadline?
Some professors might be lenient. They might not charge any penalty if the reason convinces them. Other professors might accept the assignment if it is crucial to the curriculum but charge some penalty and cause reduction from marks.