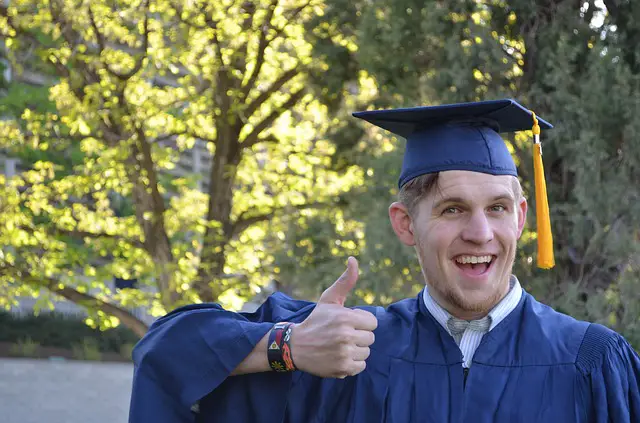 Here we will see is college in Austria free. It is a spectacular country to visit. It is surrounded by picturesque alps mountains that are great if you are into winter sports or just like to see beautiful surroundings. Austria is rich in culture, it is known for its classical music and art and the people are welcoming to tourists. The country is also known for its distinguished world-class universities, like the University of Vienna. Tertiary education in Austria is generally inexpensive and people can study for free in a lot of the universities.
Austria is an outstanding place to visit but it's not cheap to travel to the country, especially because accommodation tends to be more expensive than in most countries. However, education in Austria is very cheap and depending on which part of the world you come from you can go to college for free. You can go to a public university for free in Austria if you are Austrian or you are a citizen of one of the countries in the European Union (EU), European Economic Area (EEA) or selected developing countries. If you come from other parts of the world, the universities might not be free but they are very affordable compared to other countries. 
Is College Free in Austria? 
College is free in Austria depending on which country you come from. Public universities are free for Austrian citizens and citizens from the EU, EEA and citizens of selected developing countries. You can find the developing countries eligible to be exempt from paying university fees on this website.
If you come from another country, you might not get free tertiary education, but the public universities are very affordable. On average you can pay around $1600 a year to go to a Austrian university. The tuition fee will differ depending on which course you take and at which university. Public universities are more economical than private universities and there are many more public universities than there are private universities in Austria. 
How do international students study for Free in Austrian Colleges?
International students from the EU, EEA and selected developing countries can study for free in public universities. If you are an international student there are also other ways to study for free in Austria or at an affordable cost. You can,
apply for scholarships and grants from Austrian universities, 
apply for scholarships in your home country to study in Austria
you can get a part-time job in Austria to help you pay for your studies too. 
How do you apply for college in Austria? 
If you want to study in Austria as an international student there are a few things you are going to have to do. 
Step 1: Find an Austrian university online. On the university website find the course that you want to study. If you want to be taught in English, make sure that the course is English-taught. Also, make sure that you can afford the tuition fees or check if you are in one of the countries eligible to be exempt from paying university fees. 
Step 2:  Check if you meet the admission requirements for the course you want to study, you can easily check on the University website. You can contact the course coordinator at the university if you need help with the application process. 
Step 3: Start preparing the documents that are needed for the application process. You will need:
Copy of your ID or passport
Passport size pictures.
High school diploma from your home country 
Academic transcript with the grades of where you were previously educated
A Motivation letter, you have written stating the reason you want to study a specific course.
A letter of recommendation from that is written by your previous educator.
A document proving  that you can be taught in English through TOEFL or IELTS. 
Proof that you have paid the application fee (if required)
Proof of your bank statements that show you can support yourself financially throughout your studies (if required)
Step 4: Now you can apply online for the course you want to study at the university you want to study at.
Step 5:  Once you have been accepted for a course at a university in Austria, you can apply for an Austrian student Visa. If you are paying for your studies you might be asked to pay the first instalment for your first semester during this process.
Step 6: When your Visa is sorted then you can start planning for accommodation and flights to Austria for the first semester of your studies
Are there English-taught colleges in Austria? 
Austrians mainly speak German, so most of their universities teach in German. However, other universities have English-taught courses. English-taught courses are offered for undergraduate degrees and postgraduate degrees. You can find a list of the top universities that have English-taught courses on this website.
If you want to apply to study at an English-taught university, you have to pass one of the globally recognised English language tests to see if you can be taught in English. These are the English test:
Can you live and study in Austria as an English speaker?
You can live and study in Austria as an English speaker because even though Austria is a German-speaking country, over 70% of its population can somewhat speak English. However, you will have a better experience in the country if you learn some basic German phrases. You might struggle to communicate with the locals if you cannot speak any German. You can learn basic German by using language apps like Duolingo which you can download on your Google App Store or the Apple App Store.
Conclusion
Studying in at a University in Austria can be one of the best experiences in your life. The country is full of culture and art. Austria is surrounded by beautiful Alps mountains and magnificent opera houses and museums. The country has world-renowned universities. Austria has both public and private schools. If you are an Austrian resident, a citizen of an EU or EEA country or a citizen from a selected developing country, you can study there for free. If you come from other parts of the world, you don't have to worry because Austrian universities are very affordable compared to universities in other countries.