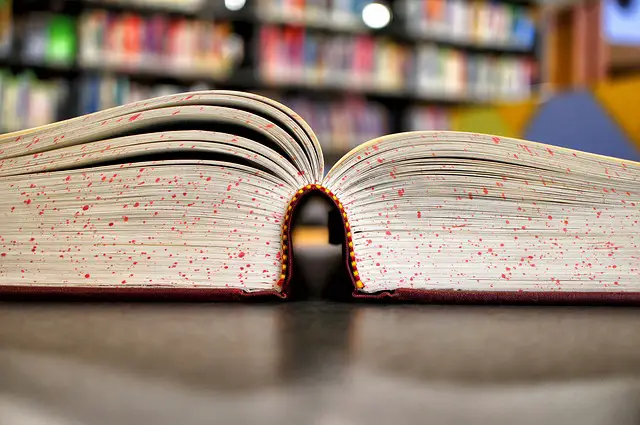 Many youths across borders fly over to South Korea to study in colleges thereGaining independence as a separate county from North Korea in 1948, South Korea is home to innovative sciences, rising global entertainment, and a thriving beauty industry. These and more add to the alluring atmosphere this country has to offer. Now being at the center of global attention, it has managed to attract people from all walks of life to gather and share its charming culture. Also harboring some of the most reputable colleges and institutions in the modern-day world. It's no wonder many youths across borders fly over to South Korea in pursuit of getting a high-quality education.
As of 2021, South Korea had approximately 134 community colleges and around 202 universities. The number of community colleges has seen a decrease, especially since 2005 as they were brought under universities run by corporations or changed into 4-year curriculum universities. With the increase in international students per year, the government of South Korea is expecting around 200,000 international admissions by the year 2023.
Prestigious Universities of South Korea
Seoul National University
Seoul National University ranks number 36 on the QS World University Rankings 2022 and number 2 on the new QS South Korea University Rankings. Established as the country's first national university in 1946, it is one of three "SKY" universities, South Korea's 3 reputable universities (Seoul National University, Korea University, and Yonsei University). It offers undergraduate to Ph.D. level research-led liberal education and collaborates with around 289 universities in 58 countries.  
Korea Advanced Institute of Science and Technology (KAIST)
Securing first place in the new South Korea's University Rankings, 41 on the QS World University Rankings, and coming in at number 3 on QS Top 50 under 50, KAIST was founded as the country's first research-led science and engineering public university. KAIST's courses are all oriented towards the fields of STEM.
POSTECH- Pohang University of Science and Technology
POSTECH, another STEM-based university is a private research institute ranking 81 on the QS World University Ranking and number 6 in South Korea and QS Top 50 under 50. Aside from providing the basic facilities like student housing, cafes, etc. it also supplies a digital library, a sculpture park, a breathtaking garden with water features, a sports multicomplex, and a pub that goes by the name "Log Cabin" and lives up to its name by being entirely made from logs.
There is no such thing as a "SKY" university without Korea University. Ranked 74th in the world and 3rd in South Korea, Korea University has quite a competitive streak with Yonsei University which manifests especially during sports matches between the two. Korea University is known to have one of the most impressive faculties, with 95% having a Ph.D. or equivalent within their specialty. The university also flaunts an Olympic-sized ice rink and is also highly ranked for its majors in law, politics, modern languages, chemical engineering, and accounting to name a few. 
The 3rd installment in the "SKY" university trio comes from Yonsei University. Ranked 79th in the world and 5th in South Korea, Yonsei University was founded as the first Western institution of learning in Korea back in 1885. Offering courses in the field of medicine, biochemistry, material science, engineering, humanities, social sciences, etc. it has a collaboration with over 600 international institutes.
Ranking 97th in the world and number4 in South Korea, Sungkyunkwan University is a prestigious private institute popular in Humanities, Social Sciences, and Natural Sciences. A fun fact about this University is that it can also be considered a historical site as its founding dates to 1398. It is one of the best medical institutes, ranking in the top 200 globally in its subject, and is the top 3rd medical university in the nation.   
Why You Should Study in S.Korea?
Just like many countries, South Korea offers an array of tourist destinations, both modern and historical, adding to an ambiance suitable for learning.
South Koreans take their higher education very seriously. This adds to their drive and competition. South Korean society is built on respect and humbleness, so don't be surprised by the excessive priority students give to their professors. 
If you wish to pursue higher education in South Korea, you will be impressed with the passion students and teachers have for learning and teaching respectively. 
South Korea has made its way up as one of the top countries in science and technology. As a student, you will be exposed to all the innovative expertise in the field inspiring you to work to your full potential and enlighten future job prospects.
South Korea is famous for its low cost of living and modest tuition fees in colleges.
Conclusion
South Korean graduates are highly sought after by many around the world. By studying in this academically thriving nation, it is far more beneficial to an individual for a bright future. Additionally, South Korea's economy is known to be financially stable, offering you a secure future right after graduation.  
Frequently Asked Questions
Can I get an estimate of the college tuition fees in South Korea?
It depends on the program. For an Associate Degree, expect tuition fees from around $1500-$2600 annually. For an Undergrad program, it is approximate $1600-$10,000 annually. And for a Postgrad program, the annual tuition fee is around $1100-$10,00 annually.
Which Colleges offer scholarships in South Korea?
There are many scholarships available by the South Korean Government for students who wish to attend college but might struggle in the process. "SKY" universities' scholarships for undergraduate and graduate programs, Korean Government Scholarship programs, and Global Korea Scholarship are examples to name a few.
How long is college in South Korea?
South Korean college life is typically about 3-4 years depending on the major or course selected. However, just like in the U.S, students may opt for a semester off or a gap year. In that case, it could extend to 6 years.
Is college in South Korea free?
If you avail any of SNU's scholarships, you may study college in South Korea for free. Some scholarships may also provide you with accommodation and living stipends.