With consistent growth in institutions of higher learning, more collegiate athletic teams are being created. This also means that there is an increment in sports job opportunities, especially in the areas of coaching. If you are enthusiastic about baseball or you were once a baseball player who is still interested in the game or just a fan who is getting very interested in baseball, then this is for you. There are certain ways in which you can fulfill your dream of becoming a college baseball coach. Also, you might fulfil a few criteria to jump into the shoes of a coach. Let's see how do you become a college baseball coach?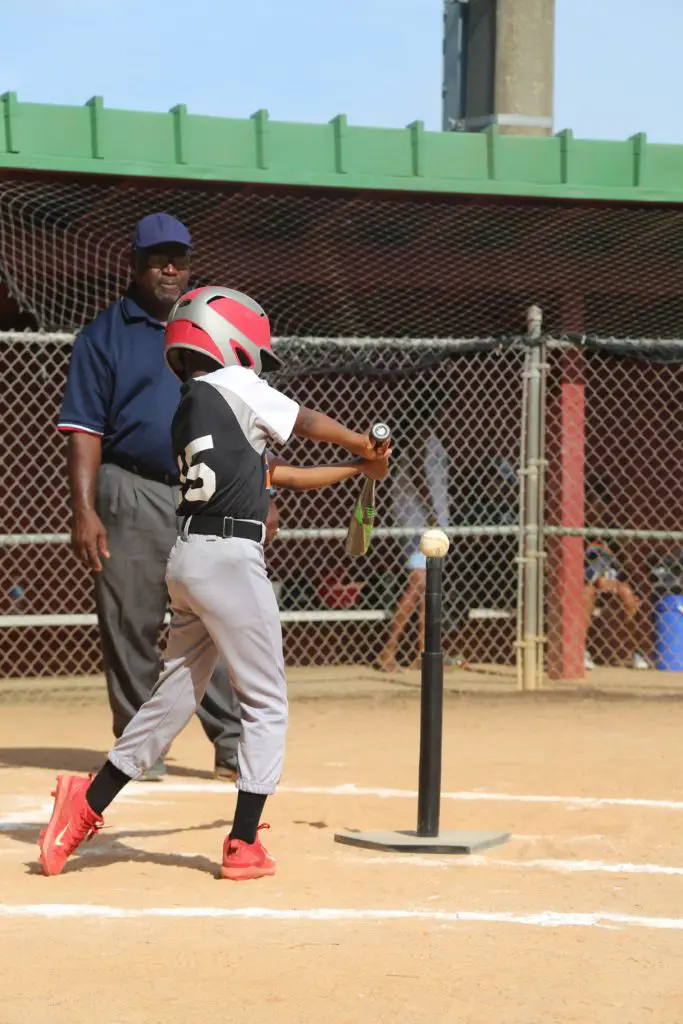 Ways to Become A Good Coach
For colleges, a Bachelor's degree is not always enough. Although some varsities do consider it.But if there are Master's degree holders or Aspirants on the application list. There's a low chance that you would be selected.Before thinking of coaching a College Baseball team, you should be pursuing a Master's degree in a related field. Although this can be watered down if you've been in the system or you were once a baseball player.
 You can consider Sports management and education, the Health Sciences, Physical Education, Human kinetics, or other courses related to the athletics department.
Acquire Relevant Experience
It is usually stated somewhere in the job description that you must have a minimum of 6 months to 2 years of experience before you can be considered. Most people don't know how clear it is to gather coaching experience. You can be a volunteering coach in a High school or a local baseball youth team. This is easy because you do not need a huge qualification. Coaching In less developed colleges will also help you in building your work experience.
You can also apply for Assistant College Baseball Coaching. This is the most helpful way of gathering experience because it gives you a closer view of the fieldwork. It greatly aids your work strategy development. It keeps you involved in the organizational and team management practices. It's a great way to create a great work image.
Interpersonal Skill Development
These are the interactions and exchanges involved in the coach-team relationship.It is very important to develop these skills to increase your chances of being a baseball coach.On a general note, players only listen to coaches that have gained their respect and exude an aura of competence.
This can simply be perceived by your resume and your early interactive sessions. As a baseball coach, you will need to find out the strengths and weaknesses of each member of your team. It is expected that you have little or much background in psychology or therapy. Even if it's not on an academic basis. Attend emotional skills development seminars and even personal development coaching sessions. These skills might include sportsmanship, Attention, Consistency, Discipline, etc. 
Amass Professional Certifications
This is completely a voluntary side to becoming a baseball coach but it sure increases your chances of getting a job.It has become a lot easier to gain these certificates thanks to online training and classes.For instance, the US sports Academy provides an interscholastic Coaching Program that certifies you at the end of the training.Also, the US Baseball Coaching Program is also available for you both as an already made baseball coach and as an aspirant.As an aspiring College Baseball coach, you need to be involved in activities that will make you rank higher than others, you need to be unique and spectacular.
That is why you must involve yourself in these areas if you need the job. When you amass different certifications in baseball coaching and generally sports, your potential employers will see how high your interest is and how committed you are to your line of work.
Most of the time, you don't get jobs because you're the most qualified or the most competent, you get jobs because someone recommended you to a friend on the staff board.Get outside, meet people, engage them in conversations, attend sports conferences, ask questions, and get in touch with other coaches. 
The more people you know, the greater your chances of getting the job. Attend the ABCA Coaching Convention. Meet people in your line of work.Interact with them, keep up with them, and build a relationship if possible.This works in every industry, especially sports.Networking can never be outdated.It is important to note that these are not rigid requirements when considering College Baseball coaching. They may vary due to location or other factors.But Baseball coaches who intend to make a successful career out of it must fulfill all the requirements and put in extra work.
What Does a Baseball Coach Do?
A Baseball coach is simply a professional who teaches baseball to interested individuals and guides them in the sport.Your major duties as a Baseball coach are to teach the team the vital rules of baseball, to train them on how to throw, run, pitch, and catch, to lead and direct them, and to organize and arrange the players as a team both professionally and during practice. The strategic field lineups are done by the Coach. It is more like a leadership role.
Types of Baseball Coaches
In a High School, it may not be necessary to employ too many coaches because of less population or other factors.But a College setting would require a staff board that includes up to half a dozen coaches to produce a successful and eligible baseball team.In a Professional Team, three or five coaches are usually employed among other staff. 
It can be a Head coach and two assistant coaches or a Head coach, two assistant coaches, a bench coach, and a first and third base coach. These two sets of teams can even choose to recruit a strength conditioning coach depending on the team's abilities.Once you're qualified, you're free to pick any one of them. The Head Coach supervises the team, creates a Baseball scheme, and ensures that the players follow;
The Assistant Coaches are normally concerned about the players' pitching performances while the first and third base coaches are concerned with the players' running performances. The bench and strength conditioning coaches are known for handling the team's routine activities and assisting the head coach in decision-making and also in other concerns of the players and the staff.
Some qualities a College Baseball Coach should have
In some cases, certificates and qualifications were not the only things necessary for attaining successful  Baseball coaching careers.What did the trick, was the personality and attitude.A College Baseball Coach should first of all possess the ability to be a good leader.The Coach should be able to motivate the players and the entire staff to boost their work skill set.The coach should also be an enthusiast of teamwork and sportsmanship.
Knowing that the players are college students and youthful in both their mindset and drive, the coach should be able to connect with them on their terms and with their language, not being a doormat coach but being stern and also lively.The coach should also possess communication skills and be able to show knowledge, credibility, and proficiency in the field.
Conclusion
Being a good College Baseball Coach is not a difficult task but one should aim for best while trying to get into the job. All these measures on becoming a Baseball college coach are important but they are the fundamentals. The steps are inexhaustible.The other part is the best you are willing to put in other to gain a successful career in coaching College Students. Anyone can become a college baseball coach if only they're willing to put in great efforts. The increase in the number of Colleges and Varsities in the US is consequently the increase in the baseball coaching positions especially in the Sports academies all over the country.This implies that this is a very productive and valuable career that you can launch into.
Frequently asked question(s)
What are the age requirements for a College Baseball Coach?
There are no age requirements for a college baseball coach.
The basic condition is being a physically Able and mentally Healthy human.