Introduction 
Shopping malls are fairly large indoor areas where one can shop. It includes various stores of different varieties and is one destination for shopping for all kinds of products. In this variety; one variety is make-up. Make-up is an external product used to make one's skin healthy and glowing. Here we will see about Does the mall do make-up for free?
Every individual in this generation knows about make-up and the use of make-up has become vast and out of imagination. Make-up has gained all gender equality status as anybody can use it to highlight their facial qualities to stand out among crowds. There are various makeup stores in shopping malls which is easy to access and have various types of makeup. Maximum stores provide free sampling before buying the makeup product. Some even do a full face of make-up to please customers and attract audiences for their better sales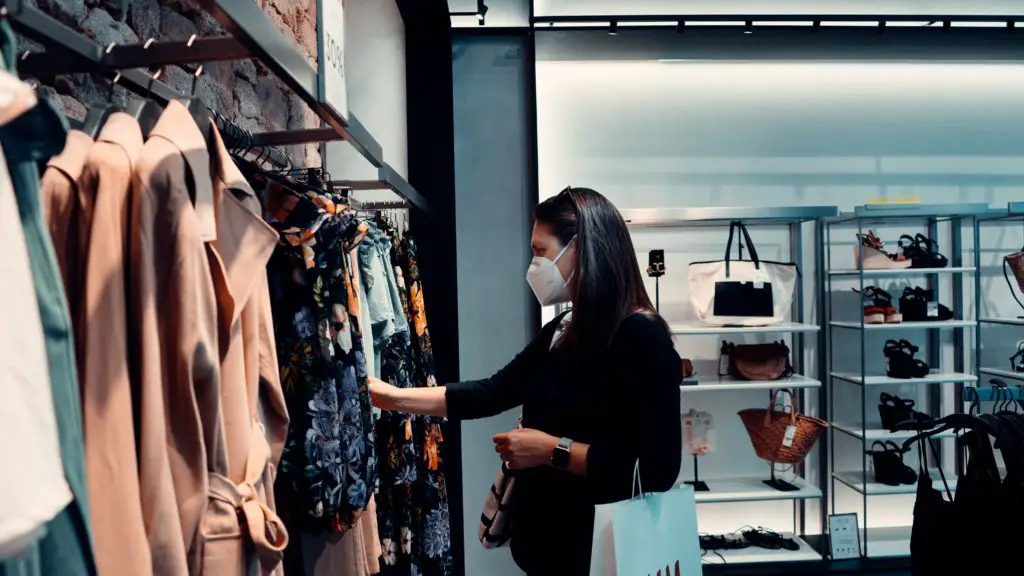 Shopping malls that do free make-up
The shopping malls don't provide free make-up but the stores in the shopping malls provide free make-up. Some stores at shopping malls are mostly loved by people for doing free make-up. Girls like you and me sneak out to these stores just to get free make-up done. Some of these stores are Sephora, Nordstrom, MAC, etc. 
Free Make-up At Sephora
Stores such as Sephora which is a make-up store do make-up for free. If you walk into Sephora and show interest in various products one of the make-up artists working at Sephora can help you out by showing you how the products work.
Sephora has many high-end brands at their stores and to show their quality and how they apply to skin, Sephora provides free make-up. Usually, the free make-up is of the products and companies the customer likes or has shown interest in.
Free Make-up At Nordstrom
Nordstrom is another store that provides free make-up. You can walk into their store and beeline to their free make-up chair. At this chair, they do all their free make-up and click pictures as well to show the product in action to other customers.
Sometimes, Nordstrom, provide mini-make-up sessions such as eye makeup tutorials, and hair styling tutorial and so, this information is available on their official website before the event and one can keep themselves updated by visiting their site.
Free Make-up At MAC
MAC is a make-up company and has its stores in the shopping centers. MAC as well provides free make-up but they include their company products only. MAC is known for its lipstick collection and usually includes a free sampling of these products rather than full-face make-up.
Virtual free make up try-on 
As the entire world was compelled to stay in their homes due to the Covid-19 pandemic, trying on make-up at stores became difficult and stores were at a loss of customers due to this fact. Let us see how different companies took part in providing online make-up services for free:-
Many stores such as NYX professional make-up, introduced online advisors. By this, one could have a one-on-one session with their advisor who guides them through the process of make-up and helps them find products to their liking and one which matches their skin complexity the best.
L'Oréal is also a make-up product company that introduced an unimaginable method of trying on make-up. They introduced virtual try-on on their website for free. On their website, one could try on makeup in real life but on the online platform. This helps the customer decide which product to buy and the sales of L'Oréal bloomed after the introduction of virtual try-on.
How do you get to make up done for free 
Not everyone is eligible to free make-up up-do. To be one of them, make sure to follow the tips mentioned below:- 
Show Interest In Their Products:- Usually after going into a store one has to show interest in buying the products and genuinely be interested. 
Buy Some Thing:- After the store does free make-up one must buy one or two products used for free makeup up-do to keep receiving the free makeup treatment whenever they visit the store.
Good To Have A Coupon:- Some receive coupons or gift cards which allow one to get free makeup done at the store of the gift card or coupons.
Ask For A Makeover At Low Cost:- Many stores provide to do makeup at minimal cost for events such as prom night or a date for regular customers at their store.
Conclusion 
By definition, shopping malls do free make-up for free, but it's the stores present inside the mall that do make-up for free. At some malls for publishing one's business, they put up small stalls on the corridors of the mall to attract the majority of the shoppers. These stalls as well do make up for free and in some cases give free samples to many attracted customers. Stores such as Maybelline, Huda beauty and so give away small sample products to bloom their business and attract more sales. By doing free make-up one always goes back to the same stores and buys even more products and tries on new products.
Frequently Asked Questions 
Which shopping malls do free make-up?
All shopping malls which have make-up stores will tend to have free makeup up-do.
Do all stores do free make-up even visit?
No, usually the store does free makeup to publicize their new products or underrated products.
Can you ask for getting free makeup done?
Yes, you can ask the employee of the store to do your makeup with the products of your choice.