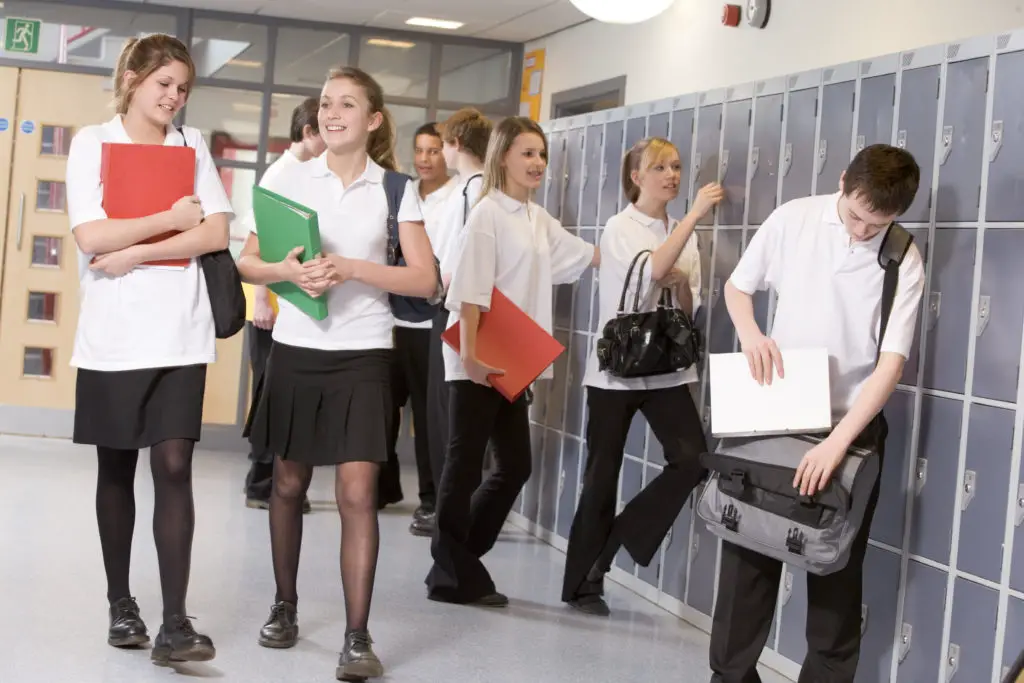 Introduction
Education is a long-term investment in one's future so we will see does it matter where you go to college .  It is considered a solid foundation for a stable life and a gateway to attaining real success. Hence, it is vital to select an academic institution that will provide you with quality education along with ongoing support throughout your academic journey. This article will provide you with insightful information concerning college education.
Types  of Colleges 
 Let's first discuss the types of colleges that are out there. 
Community colleges
Community colleges are affordable colleges with adequately low tuition fees.
They offer two-year qualifications.
After attending a community college, you qualify to attend any university to complete a four-year degree.
Private colleges

Private colleges are in the private sector, therefore, they are not owned or funded by the government.
These colleges require higher tuition than public colleges.
Students have easy access to academic resources and advanced technology.
Private colleges are small in size and they tend to have fewer students.
Due to the low number of students, lecturers can attend to the academic needs of all their students.

Public colleges

Public colleges are in the public sector, therefore, they are usually owned or funded by the government.
The tuition fee is lower compared to private colleges.
Public colleges have a large number of students and the facilities tend to be larger than private colleges.
In some countries, students who attend public colleges are offered government funding for the duration of their studies.
Profit-oriented colleges

These colleges are known as For-profit colleges and they offer a variety of qualifications that get students ready for a particular career.
For-profit colleges have higher fees.

Vocational-technical colleges

They offer particularized training that prepares students for a specific industry or career.
They mostly offer certificates after the training program is completed.
The training programs are can be completed in a short period.

Liberal arts colleges

These colleges mainly focus on liberal arts.
The learning programs they offer include languages, history, life sciences, literature, and mathematics.
Liberal arts colleges are mostly private academic institutions, hence fees can be high.

Arts colleges 

These colleges offer art-related programs such as photography, dance, acting, music, fashion design, or fine arts.
Religious colleges

These colleges are mostly established or funded by religious organizations.
All religious colleges are private academic institutions.
Gender focused colleges

These are colleges that accept students of the same gender.
Men's colleges are few and they mostly offer traditional or religious learning programs.
There are many women's colleges. Most of them are liberal art colleges. 

Mission-driven colleges

These are specialized colleges that offer education to particular groups of students.
Such colleges target underrepresented groups of students or students who are part of the previously marginalized community.
What to look for in a college?
For many students, it can be overwhelming to select the best college that can satisfy all their academic needs.
The points below can be helpful for students who want to consider attending college.
Here are things you need to look for in colleges.
Academic requirements:

Make sure you are aware of the admission requirements that the institute has.

Academic support 

Find more information about support services that the institution offers. This is very important because at some point you will need academic support and you will need to know who to turn to when you need additional study material.

Safety

Your safety is very important, therefore, find out if the institute is in a safe location and also inquire about the safety policies that the institution has. 

Health care facilities 

Research about the health care and wellness centers.
These facilities are vital in any institution because college life is very stressful, hence the physical and mental health of students must be taken care of.

Activities 

Find out if the college has activities that are within your interests.
Engaging in activities will enable you to learn new things and contribute to your personal growth.

Collage curriculum

Explore the course catalogs so that you can have a clear understanding of what the institution offers.
Ensure that you select a course that will cover subjects that interest you and will get you ready for your desired career.
Travel opportunities

Research about the travel opportunities that the institution offers to students.
Such opportunities can enable you to study abroad for a trimester, semester, or year.
Internships and training opportunities 

The main reason you want to attend college is that you want to increase your chances to found employment, therefore, find out if the institute offers some internship or training opportunities that help students gain hands-on experience.
Financial support.

Financial aid can be provided to cover college fees. So you must inquire about the financial aid that the college offers.
Financial aid options may differ among privet and public institutions.

High graduation rates and low student-to-faculty ratio.

A college with a low graduation rate is never the best institute to go to. In addition, a college with a low student-to-faculty ratio is ideal. Therefore, make sure you look at the statistics of the institution beforehand. 
Reasons  why you  should select a good college?
Does it matter where you go to study? The answer to this important question depends on where you are in the world.
Most developed countries have academic institutions that offer good quality education, which makes it easy for students to select their ideal college or university. However, for most developing countries the quality of education may differ among academic institutions, hence it may be difficult for students to select the best academic institution that will meet their academic needs.
Simply put, it doesn't matter which institution you select if you are in a country that has a large number of good colleges. However, it does matter which institution you select if you are in a country that has a lower number of good colleges.
Let's now look at the reasons why you must select a good college.
Good colleges provide a quality education because they employ the best lecturers/ professors.
Attending a good institute allows you to connect/ network with influential people as a result you will have lasting academic partnerships.
Good colleges offer a variety of activities that will contribute to your personal development.
Most good colleges offer internship or training opportunities to their students. Such opportunities enable students to gain experience and increase their employment chances. 
Good colleges ensure that all their students are safe within its premises.
 The best colleges offer the best academic services and support.
By studying in a good college, you will have an opportunity to be among highly motivated students and you will work with brilliant lectures.
Good colleges offer skills that fully prepare you for the work environment.
A college qualification from a good college enables graduates to land a secure job.
 The best colleges offer well-designed curriculums that are suitable for students. This ensures that students can manage the workload.
Students learn valuable skills as they collaborate with professors and peers.
Good colleges offer many career services that assist students in choosing the best career path.
Reasons why you should avoid bad colleges?
Now that we have considered the reasons why you should select a good college. Let us now discuss the reasons why you should avoid selecting a bad college.
Choosing a institute that provides poor education will limit your chances of finding employment because most employers may consider the academic institution you attended during the selection process.
Attending a college  with  a low academic rate can increase your stress levels due to the unnecessary pressures that come with attending  such colleges
Unregistered colleges are starting to increase in many countries. Therefore, the only way to avoid them is by doing careful research about registered colleges beforehand.
Attending a bad institution can negatively affect your academic results.
What  to consider before  going to college?
 There are many factors you need to consider before going to college. Here are some important factors.
Colleges fees:

Make sure you are aware of the fees charged on the learning programs and also find out whether the university offers financial aid or a scholarships
Location of the college.

Ensure that you know the exact location of the university and arrange transport if necessary.
Your perspective

Make sure that the university you choose to go to is suitable for you and that it will allow you to grow and develop as a student.
Course availability

Courses can be online, on weekends, or on weekdays. Therefore, choose the most suitable availability options.
Advantages  and Disadvantages of attending a college
Advantages of attending a college:
Attending a college opens doors to many employment opportunities and you are more likely to earn more money than a high school graduate.
College graduates have higher chances of receiving a good retirement plan and health insurance.
Most employers require college qualifications rather than high school certificates.
College qualifications enable graduates to start their businesses and employ other graduates.
It provides a range of opportunities to grow and develop by utilizing clubs, debates, student organizations, sports, and many other activities.
College graduates tend to avoid living below the poverty line mainly because college qualifications enable them to gain skills that sustain their lives.
Students are exposed to many career options because most colleges offer job fairs, career services, internships, job shadowing as well as volunteer opportunities.
Attending a college allows you to network with influential people, which increases your chances of getting a job.
Investing in a college education leads to a higher return on investment (ROI).
Students are exposed to new ideas and different people, which improves their social skills and learning skills.
Graduating from college is a huge achievement.
College life allows students to get out of their comfort zone and strive for independence.
College students are more likely to learn more about themselves because they engage in a lot of activities.
Attending college is the best way to further your education.
Disadvantages of attending a college:
Student loans can be hard to pay off after studies.
College graduates may get jobs that don't require their college qualifications.
The unemployment rate for colleges graduates is increasing because most employers require work experience in addition to a college qualification.
Students loans may delay college graduates from attaining financial independence.
Not all students graduate from college. This means they wasted funds and time.
Students loans may lead to bankruptcy.
Repaying Students loans may lead to many financial difficulties.
A person can still succeed without any college qualification. Therefore, attending college does not always guarantee success.
Mostly, college qualifications do not provide you with any work experience or job preparation.
College tuition fees may be unaffordable for most people.
When there are a large number of students completing the same college degree, that diminishes the value of the degree.
College may expose students to substance abuse caused by peer pressure.
Meeting assignment deadlines and getting poor grades may lead to stress and anxiety.
Frequently asked questions
Which college qualification leads to more job opportunities?

In most cases, Bachelor's degrees offer more job opportunities than diplomas and certificates. 

Are college qualifications worth more than high school certificates?

A college qualification  is a good investment  than a high school diploma mainly because college graduates have good employment opportunities and they  earn more than nongraduates

When is the best time to attend colleges?

 The best timing highly depends on your circumstances. In most cases, though it is better to attend college exactly after high school so that you can complete your qualification sooner.

Does attending colleges impact my financial habits?

College life allows you to gain financial independence and it also provides you with the opportunity to learn more about financial management. This only applies if you have a student credit card or any other financial aid that covers your academic needs.
Conclusion
In closing, choosing to attend college is a personal decision that can impact a large part of your life.  Therefore, it is vital to do your research, examine your current circumstances and consider the costs before making the decision. Other than that, furthering your education is simply a window of opportunities that you can't afford to miss!