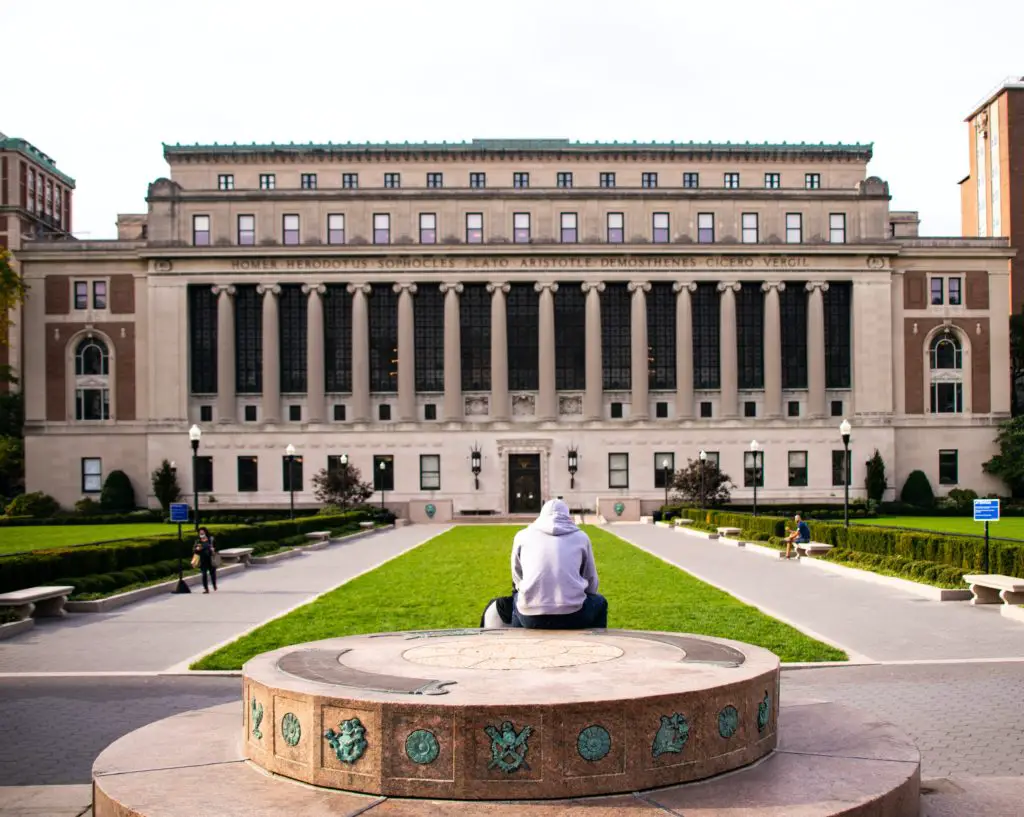 To know did colleges look at elementary school grades….read on this article..
Introduction
Academic wise the competition is getting higher. Especially getting admission to a well-reputed college has become even more competitive. Students start preparing for college entrance exams much earlier than when they are in high school only. All are in the race of getting good marks so they can get admission into the best colleges. Often students wonder if the colleges will look at their elementary school grade and their school records. They fear that their grades in school will affect their selection into a college. 
No, the elementary school grades will not be considered/look and be a part of the colleges application.None of the colleges even if it's a highly competitive one will be interested in looking back on your grades in elementary school. Students' grades in their elementary schools are something that happened a long time ago. So it has nothing to do with college.
Reasons why the colleges do not look at elementary school grades. 
There are many reasons why colleges do not consider elementary school grades. One of the main reasons behind it is that by the time a student applies for college the elementary school grades will have occurred a long time back. Due to this, it doesn't hold any value till the time u reach college. 
So an elementary school grade is tooold to give the college anaccurate idea about how the students are now in their academics.For instance, if a students get a C or D grade in mathswhen they are the age of 5 to 10 it doesn't matter. 
This does not tell or decide the type of student you are.It is also not a proof to show how they will perform in their high school or college when they are 17- 19. The students have years to improve their academics and, grades, and master something till the time of college. So it is unfair to judge students by their grades that have passed years ago… It is simply useless to consider that.Elementary school grades are often more subjective than high school grades. 
Not every elementary school has the same grading system. Some might have a very different grading scale as compared to others. For example, some elementary school teachers might give all of their students a grade of "A"s. But while some might very strict with their grading system. Things like this happen a lot in these elementary schools. So it makes it difficult for colleges to compare these grades. 
Colleges have much other better information to figure out the type of student one is. When a student joins a college they are asked to submit a lot of materials which include, high school results, extracurricular certificates if a student has taken part, standardized test scores, a letter of recommendation, and a character certificate. All of this information is enough for a college to decide the type of student one is. 
Which School grades does the college look at? 
As we know, colleges are not interested in looking at the grades in elementary school. But what a college looks at is the grade of students in their high schools. Once a student joins the college they are asked to submit their grade sheet for the past three years of high school. They also ask about the senior grade or the grade on their twelfth board exams. They see every grade of a high school. So a college wants a student's high school grades to be strong. The reason why college wants the high school grade is that they are the most recent grade a student has got.
This will give the college the best idea about a student's current abilities. If a student gets a few low grades in the first year of high school and has got higher grades in the rest of the high school then the college might consider that the student might have struggled in the beginning but has overcome those issues and maintained a higher GPA later. This gives the college confidence that the student is hardworking and on the right track. 
But if it happens the opposite way, that student gets a higher grade at the beginning of the high school, and slowly their grades become weak at the end of high school then the college might doubt their ability. In such cases, a student must focus on getting higher grades in the last year of their school so that they have a better chance of getting admission into a good college. Not all colleges look at high school grades. Some do look at the board exam grades and select students for admission only after the board results are out. 
How can students prepare themselves for college while they are in school?
Even though the colleges will not look at a student's elementary or middle school grades, the Students can start preparing for college when they are in school only. There are plenty of things to prepare themselves for. It's not necessary to start thinking completely about college because at such a small age it might build pressure on the student. 
But what one can do is right from elementary school they can start building good studying habits. This will slowly build themselves up and set them in a good spot. By the time a student enters college, they will be well prepared for everything. There are several things to start preparing for so let's take a look at some of them. 
Thinking and choosing the subjects that they enjoy the most: at such a small age, a student does not necessarily need to think about what they are going to major in. But there is no harm in starting to get an idea about which are their favorite subjects and what they enjoy studying the most.
This will give them and their parents an idea about what they can continue with in the future and which stream to go for. Once you start discovering your interest in something you will master it till you reach college. But you totally can change your mind later but it's good to start discovering your likes and dislikes. 
Participate in various extracurricular activities: other than academics a student can start discovering their interest in extracurricular activities by participating in various activities. This will help the colleges to understand a student's commitments to activity and their energy level. Participating in extracurricular activities can also help a student get a leadership position. This will also show the college how passionate a student is and their leadership skills. 
Focusing on getting a better grade in classes:a student can start acquiring good study habits right from the time of elementary school. This will help them maintain continuity and consistency in grades. So eventually the high school grades of such students will be high. This way students can start thinking about their college right from the time they are small.
Conclusion
Grades in elementary school might not be valid till the time a student reaches college but their study habits and their interests matter a lot. It might directly or indirectly affect a student's career. So it's better to start building a path for yourself and choose a direction right from the time in school.